Reviews by: Griffin (like the monster)
Look what I found!
Ya know, when Nathan Hale isn't writing graphic novel versions of historical cannibals, pirates, and warriors, he gets into some crazy and unique works of imagination. While his Hazardous Tales are almost universally beloved, these works, while maybe lesser known, offer utterly unique stories. Meet Apocalypse Taco and One Trick Pony.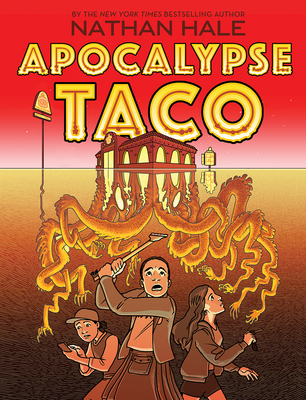 The late-night crew of Brigadoon just wants to finish building the set without losing all their pizza to the athletes passing through their theater, but, no luck, by the time they are ready to finish, they are starving and a run is planned to the local Taco Bear. Just another long evening until the food comes alive. And it gets worse, more inanimate objects seem to come monstrously alive, or are they? Not exactly, but if the cast doesn't figure out what is going on, they will lose more than the play, maybe even more than the whole city. Hale creates bizarre creatures and great stakes to challenge the resourceful and clever teens of the Brigadoon cast. Worth it for the girl made of teeth and the girl made of arms. Wanna read something totally nuts? Dooooo it!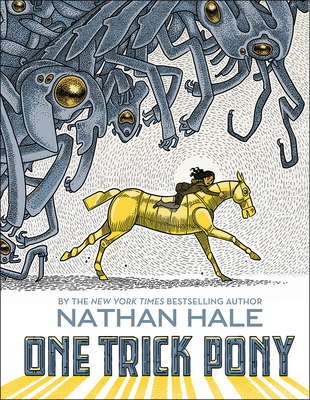 Where Apocalypse Taco evokes contemporary life disrupted by technology, One Trick Pony imagines a post-invasion world populated by impenetrably bizarre aliens that eat, like worms through an apple, through any electrically powered technology. That'd be fine, if Strata didn't find a beautiful golden robotic horse in the ruins of an old city.  Now she has to get herself and her friends and the beautiful horse back to her family without drawing aliens down on their cache of scavenged machinery.  Brace yourself for an Indiana Jones-style escape chase as Strata and her friends fight, hide, and sprint to keep the golden robo-horse and their entire community safe.  
Try each of these and see Nathan Hale's unbridled creativity unbound by historical accuracy or reality. And then go read some more Hazardous Tales!