By Jeff Guinn:
The Vagabonds is he fascinating story of two American giants—Henry Ford and Thomas Edison—whose annual summer sojourns introduced the road trip to our culture and made the automobile an essential part of modern life, even as their own relationship altered dramatically. Jeff Guinn shares the story of this pivotal moment in American history. But he also examines the important relationship between the older Edison and the younger Ford, who once worked for the famous inventor. The road trips made the automobile ubiquitous and magnified Ford's reputation, even as Edison's diminished. The automobile had come of age and it would transform the American landscape, the American economy, and the American way of life. Be sure to stop by the store Tuesday, July 16 to hear Guinn speak and sign copies of this fascinating time in history!
By Jody Ginn:
The December 1934 shootout that left four men dead at a hardware store in a rural East Texas town was no anomaly. San Augustine County had seen at least three others in the previous three years, and these murders in broad daylight were only the latest development in the decade-long rule of the criminal McClanahan-Burleson gang. Armed with handguns, Jim Crow regulations, and corrupt special Ranger commissions from infamous governors "Ma" and "Pa" Ferguson, the gang racketeered and bootlegged its way into power in San Augustine County, where it took up robbing and extorting local black sharecroppers as its main activity. We're excited to welcome historian Jody Edward Ginn to the store Sunday, August 18 with East Texas Troubles, which tells of the year-and-a-half-long cleanup of the county, and the inaugural effort in Governor Allred's transformation of the Texas Rangers into a professional law enforcement agency. Don't miss hearing a multifaceted history of the reform of the Texas Rangers and of an unexpected alliance between the legendary frontier lawmen and black residents of the Jim Crow South.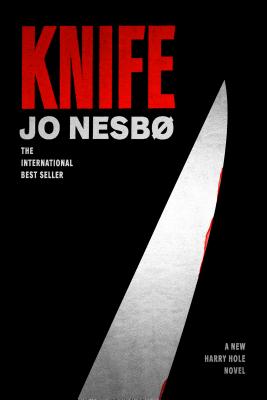 Knife
By Jo Nesbo:
Harry Hole is not in a good place. Rakel—the only woman he's ever loved—has ended it with him, permanently. He's been given a chance for a new start with the Oslo Police but it's in the cold case office, when what he really wants is to be investigating cases he suspects have ties to Svein Finne, the serial rapist and murderer who Harry helped put behind bars. And now, Finne is free after a decade-plus in prison—free, and Harry is certain, unreformed and ready to take up where he left off. But things will get worse. When Harry wakes up the morning after a blackout, drunken night with blood that's clearly not his own on his hands, it's only the very beginning of what will be a waking nightmare the likes of which even he could never have imagined.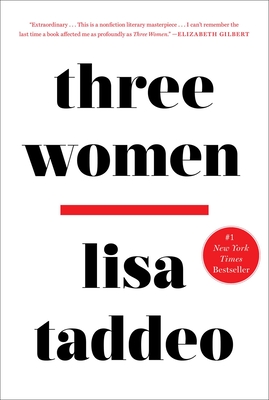 Three Women
By Lisa Taddeo:
Desire thrills us and torments us. It controls our thoughts, destroys our lives, and it's all we live for. Yet we almost never speak of it. And as a buried force in our lives, desire remains largely unexplored—until now. Over the past eight years, journalist Lisa Taddeo has driven across the country six times to embed herself with ordinary women from different regions and backgrounds. The result, Three Women, is the deepest nonfiction portrait of desire ever written and one of the most anticipated books of the year. Based on years of immersive reporting, and told with astonishing frankness and immediacy, it is a groundbreaking portrait of erotic longing in today's America, exposing the fragility, complexity, and inequality of female desire with unprecedented depth and emotional power. It is both a feat of journalism and a triumph of storytelling, brimming with nuance and empathy, that introduces us to three unforgettable women—and one remarkable writer—whose experiences remind us that we are not alone.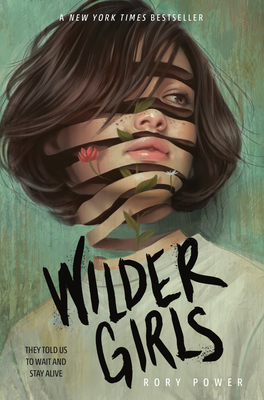 Wilder Girls
By Rory Power:
A feminist Lord of the Flies about three best friends living in quarantine at their island boarding school, and the lengths they go to uncover the truth of their confinement when one disappears. It started slow. First the teachers died one by one. Then it began to infect the students, turning their bodies strange and foreign. Now, cut off from the rest of the world and left to fend for themselves on their island home, the girls don't dare wander outside the school's fence, where the Tox has made the woods wild and dangerous. They wait for the cure they were promised as the Tox seeps into everything. Pick up a copy in store now to find out what thrilling end is in store for the girls—it comes highly recommended by Gifts Inventory Manager, Jessica, who says, "What pulled me in was the boarding school setting—I'm a sucker for that—then, the relationships between the girls (as this horrifying phenomenon is happening to them all) are engrossing and heartbreaking. It's tragically beautiful, because they're not alone—they have each other—but the level of horror that runs through this book is just devastating. As I read I just wanted so badly for the girls to be okay."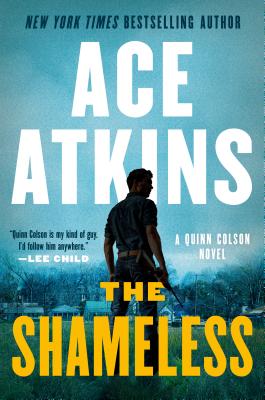 The Shameless
By Ace Atkins:
Twenty years ago, Brandon Taylor was thought to be just another teen boy who ended his life too soon. That's what almost everyone in Tibbehah County, Mississippi, said after his body and hunting rifle were found in the Big Woods. Now two New York-based reporters show up asking Sheriff Quinn Colson questions about the Taylor case. What happened to the evidence? Where are the missing files? Who really killed Brandon? Buried secrets, dirty lies, and unbridled greed and ambition raise the stakes down South in the lauded crime series from New York Times bestselling author Ace Atkins. Mysterypeople guest blogger Scott Butki says "The Quinn Colson books always have fascinating characters and interesting plots and plot twists. This new one is better than usual because there's a political candidate criticizing the media as "fake news" as well as an alt-right group so he's capturing some of the current climate in America. This new one also has buried secrets, dirty lies and lots of greed and ambition."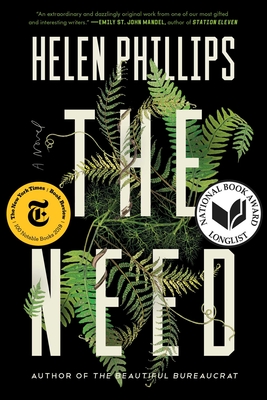 The Need
By Helen Phillips:
When Molly, home alone with her two young children, hears footsteps in the living room, she tries to convince herself it's the sleep deprivation. She's been hearing things these days. Startling at loud noises. Imagining the worst-case scenario. It's what mothers do, she knows. But then the footsteps come again, and she catches a glimpse of movement. Uriel says "The Need is an unsettling page-turner that moves at staccato rhythms. Helen Philips captivates readers in a thrilling exploration of motherhood and identity that blends forms in the most exciting way."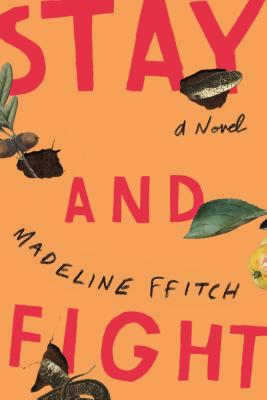 Stay and Fight
By Madeline ffitch:
"Stay and Fight is a lot of things—a novel of three women and their son learning to live on their own terms on a snake-ridden piece of land in deep Appalachia; a radical examination of race, place, history, responsibility, and what happens when it collides with lived experience; an ecoterrorist romp of forest-bound elves and wolves; a quest for liberty. Above all, it's a story of a family bonded by a fierce, enduring loyalty working to carve out a truthful life through the will of blood, sweat, tears, milk, tree bark, and a Best Practices binder. I came for the fight and stayed for the love."—Molly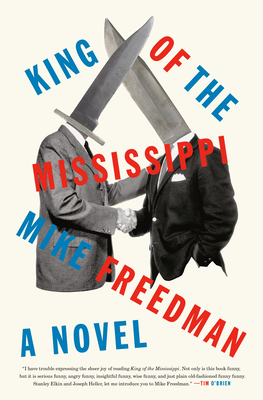 King of the Mississippi
By Mike Freedman:
King of the Mississippi is centered around a "war" for dominance of a prestigious Houston consulting firm. There is Brock Wharton, an old money ex-jock whose delight in telling clients to downsize is matched only by his firm conviction that people like himself deserve to run the world. Then there is Mike Fink, a newly hired wily former soldier trying to ride his veteran status to the top of a corporate world that lionizes "the troops" without truly understanding them. Brock and Mike are mortal enemies on sight, bitterly divided not only by background and class but by diametrically opposed (yet equally delusional) visions of what it means to "be a man." And as their escalating conflict spirals out of control, it will take them all the way from the hidebound boardrooms and gladiatorial football fields of Texas to the vapid and self-serving upper echelon of Silicon Valley, to the corporatized battlefield of Iraq, all the while serving as a ruthlessly funny takedown of the vacuity and empty machismo of corporate life and alpha-male culture in modern America.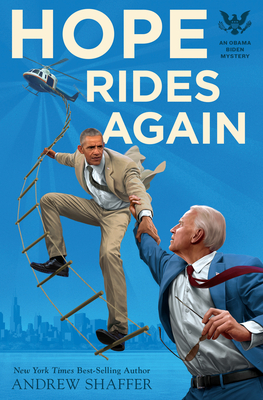 Hope Rides Again
By Adam Schaffer:
In the sequel to the New York Times bestselling novel Hope Never Dies, Obama and Biden reprise their roles as BFFs-turned-detectives as they chase Obama's stolen cell phone through the streets of Chicago—and right into a vast conspiracy. Following a long but successful book tour, Joe Biden has one more stop before he can return home: Chicago. His old pal Barack Obama has invited him to meet a wealthy benefactor whose endorsement could turn the tide for Joe if he decides to run for president. The two friends barely have time to catch up before another mystery lands in their laps: Obama's prized Blackberry is stolen. When their number-one suspect winds up full of lead on the South Side, the police are content to write it off as just another gangland shooting. But Joe and Obama smell a rat . . . Set against the backdrop of a raucous city on St. Patrick's Day, Joe and Obama race to find the shooter, only to uncover a vast conspiracy that goes deeper than the waters of Lake Michigan—which is exactly where they'll spend the rest of their retirement if they're not careful.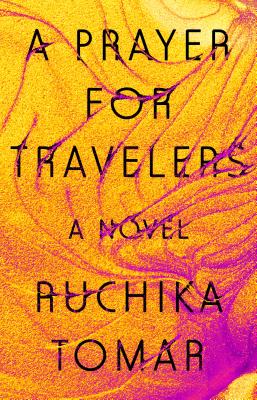 A Prayer for Travelers
By Ruchika Tomar:
Cale Lambert, a bookish loner of mysterious parentage, lives in a dusty town near the California-Nevada border, a place where coyotes scavenge for backyard dogs and long-haul truckers scavenge for pills and girls. Cale was raised by her grandfather in a loving, if codependent, household, but as soon as she's left high school his health begins an agonizing decline. Set adrift for the first time, Cale starts waitressing at the local diner, where she reconnects with Penélope Reyes, a charismatic former classmate running mysterious side-hustles to fund her dreams. Penny exposes Cale to the reality that exists beyond their small town, and the girls become inseparable—until one terrifying act of violence shatters their world. When Penny vanishes without a trace, Cale must set off on a dangerous quest across the desert to find her friend, and discover herself. An audacious debut, told in deftly interwoven chapters, A Prayer for Travelers explores the complicated legacy of the American West and the trauma of female experience.