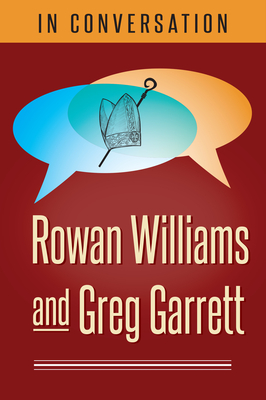 BookPeople recently had the pleasure of hosting author Greg Garrett in the store for his new book In Conversation—a series in which Rowan Williams and Greg Garrett talk about friendship, the Church, the gift of great novels, the importance of Shakespeare, the art of writing poetry and fiction, the preaching event, engaging popular culture, the relationship between faith and politics, the practice of prayer, and the necessity of sacred community, modeling for us in the process both the vanishing art of conversation and an active engagement with faith, culture, and real life.
Greg Garrett is the Austin-based writer of two dozen books of fiction, nonfiction, and memoir. BBC Radio calls him one of America's most important voices on faith and culture, and he has written acclaimed books on Hollywood film, U2, Harry Potter, depression, suffering, and the Zombie Apocalypse. He is Professor of English at Baylor University and lives in Austin with his wife Jeanie and their family.
Listen to the event on our Soundcloud and most other podcast platforms. We still have signed copies of the book in store. Come grab one!