By Chandler Baker:
Four women learn their boss (a man who's always been surrounded by rumors about how he treats women) is next in line to be CEO—what will happen when they decide enough is enough? These women set in motion a catastrophic shift within every floor and department of the Truviv offices. All four women's lives—as women, colleagues, mothers, wives, friends, even adversaries—will change dramatically as a result. Check out Baker TONIGHT, July 2 at 7PM as she speaks and signs copies of her exciting adult debut that was just named the Reese Witherspoon Book Club pick for July!
By Riley Sager:
"This is the perfect summer read for anyone who likes to dive into a good, creepy mystery on vacation. It had an ending I didn't see coming. When she gets tired of crashing on her friend's couch after losing her job and cheating boyfriend in the same day, Jules jumps at the chance to house sit in one of the most exclusive apartment buildings in NYC, The Bartholomew. It feels perfect, until something starts to feel amiss to Jules. She can't put her finger on it, but when the friend she makes disappears, the building she's admired since a child and it's once fascinating residents start to look a little less welcoming, and a lot more suspicious."–Christina. And Eugenia says it is "A well-plotted mystery full of twists, turns, handsome doctors, and an amazing fantasy setting that is– yup!–too good to be true. LOCK EVERY DOOR is everything I wanted to kick off my summer reading." Don't miss Sager in conversation with May Cobb about his newest twisty thriller Tuesday, July 9 at 7PM!
By Chuck Wendig:
A decadent rock star. A deeply religious radio host. A disgraced scientist. And a teenage girl who may be the world's last hope–a gripping saga that weaves an epic tapestry of humanity into an astonishing tale of survival from the New York Times bestselling author of Star Wars Aftermath. Shana wakes up one morning to discover her little sister in the grip of a strange malady. She appears to be sleepwalking. She cannot talk and cannot be woken up. And she is heading with inexorable determination to a destination that only she knows. But Shana and her sister are not alone. Soon they are joined by a flock of sleepwalkers from across America, on the same mysterious journey. And like Shana, there are other "shepherds" who follow the flock to protect their friends and family on the long dark road ahead. Join Wendig Friday, July 12 at 7PM, speaking and signing copies of this dark and absorbing saga.
By Alison Gaylin:
Reminiscent of the bestsellers of Laura Lippman and Harlan Coben—with a Serial-esque podcast twist—an absorbing, addictive tale of psychological suspense from the author of the highly acclaimed and Edgar Award-nominated What Remains of Me and the USA Today bestselling and Shamus Award-winning Brenna Spector series. Alison Gaylin's latest psychological suspense novel ties a podcaster and film columnist whose families were both affected by two young thrill killers in 1976. Gaylin's clean style allows her to put the reader on less than solid footing as the story bobs and weaves, with protagonists trading positions, toward one hell of an ending. Gaylin will be at BookPeople July 15th to sign and discuss the book.
By Frances de Pontes Peebles:
The story of an intense female friendship fueled by affection, envy and pride—and each woman's fear that she would be nothing without the other. One has a voice like a songbird; the other feels melodies in her soul and composes lyrics to match. Music will become their shared passion, the source of their partnership and their rivalry, and for each, the only way out of the life to which each was born. But only one of the two is destined to be a star. Their intimate, volatile bond will determine each of their fortunes—and haunt their memories. Traveling from Brazil's inland sugar plantations to the rowdy streets of Rio de Janeiro's famous Lapa neighborhood, from Los Angeles during the Golden Age of Hollywood back to the irresistible drumbeat of home, The Air You Breathe unfurls a moving portrait of a lifelong friendship—its unparalleled rewards and lasting losses—and considers what we owe to the relationships that shape our lives. Stop by the store Saturday, July 13 at 5PM to see Peebles in conversation with Dalia Azim about this moving story of friendship.
By Paul Tremblay:
A chilling collection of psychological suspense and literary horror from the multiple award-winning author of the national bestseller The Cabin at the End of the World and A Head Full of Ghosts. Growing Things is a masterful anthology featuring nineteen pieces of short fiction–an exciting glimpse into Paul Tremblay's fantastically fertile imagination. From global catastrophe to the demons inside our heads, Tremblay illuminates our primal fears and darkest dreams in startlingly original fiction that leaves us unmoored. As he lowers the sky and yanks the ground from beneath our feet, we are compelled to contemplate the darkness inside our own hearts and minds. Come grab a copy on our shelves now!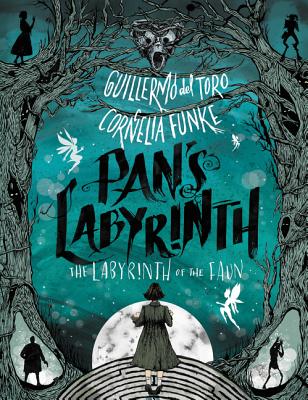 Pan's Labyrinth: The Labyrinth of the Faun
By Cornelia Funke and Guillermo Del Toro:
An expansion of the story that Guillermo Del Toro created in his incredible film, Pan's Labyrinth, Del Toro has collaborated with award-winning children's author Cornelia Funke to deepen the plot. Gorgeous told, with additional perspectives and illustrations, this new book comes highly recommended by part-time bookseller Will B., who says, "I enjoyed the story presented in the movie but this truly stands on its own as a really beautiful fairy tale of its own.The book goes into more detail about the princess's mythology, as well as to the events that preceded our heroine coming to the forest. I enjoyed every moment spent reading this one. I highly suggest this to young readers hungry for fairy tales, as well as not so young readers who appreciate the same!"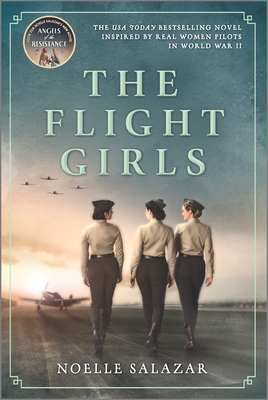 The Flight Girls
By Noelle Salazar:
The story of a young woman in 1941 with a love of flying who is drawn into the war effort when Pearl Harbor is attacked, The Flight Girls by Noelle Salazar comes highly recommended by part-time bookseller Will B, who says, "I only knew of the Women Airforce Service Pilots in passing and I have to say this is a beautiful tribute to them. This is of course a fictional story, told through the lens of real events, but it is immediately apparent the love and care that went into the book. The respect for these brave women and their sacrifices, which at the time were almost completely ignored, is all over the pages. I highly suggest this to both fans of historical fiction as well as those who are interested in military history mixed with a bit of romance."
By Marcy Dermansky:
A hot summer read perfect for lounging with in the shade of pecan trees at Barton Springs, Very Nice feels so current that it could be happening next door right now. Audacious, addictive, and wickedly smart, Marcy Dermansky takes on the way we live now with an edge of "Staci's Mom" in a story of rich people, sex, and a very nice swimming pool.
By Bruce Holsinger:
When an exclusive school for gifted children opens in a community, social structures and friendships implode in this deliciously sharp novel as families vie for prestige. A juicy, addictive, and somewhat prophetic read (see, Lori Loughlin college scandal) that is perfect for losing yourself in this summer!
By Janet Fitch:
The story of The Revolution of Marina M. continues in bestselling author Janet Fitch's sweeping epic about a young woman's coming into her own against the backdrop of the Russian Revolution. After the events of The Revolution of Marina M., the young Marina Makarova finds herself on her own amid the devastation of the Russian Civil War—pregnant and adrift in the Russian countryside, forced onto her own resourcefulness to find a place to wait out the birth of her child. She finds new strength and self-reliance to fortify her in her sojourn, and to prepare her for the hardships and dilemmas still to come. Chimes of a Lost Cathedral finishes the epic story of Marina's journey through some of the most dramatic events of the last century—as a woman and an artist, entering her full power, passion, and creativity just as her revolution reveals its true direction for the future.