We were so excited to welcome the Eisner Award-winning creator of The Oatmeal and the #1 New York Times bestselling author of How to Tell If Your Cat Is Plotting to Kill You, Matthew Inman. Matthew also co-created the popular Exploding Kittens card game. Since being founded in 2009, his work on TheOatmeal.com has been read by over 300 million people.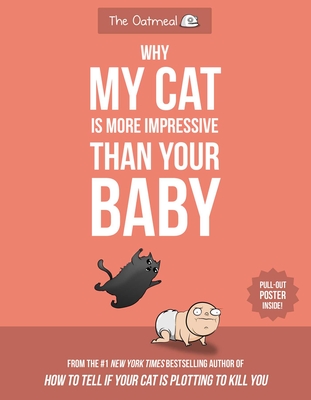 He joined us with his new book Why My Cat Is More Impressive Than Your Baby, which is chockfull of comics about cats, babies, dogs, lasers, selfies, and pigeons!  This book contains a vast wealth of never-before-seen comics, including informative guides, such as:
How to comfortably sleep next to your cat
10 ways to befriend a misanthropic cat
How to hold a baby when you are not used to holding babies
A dog's guide to walking a human being
How to cuddle like you mean it.
If you missed the event, be sure to check out our podcast recording on Soundcloud and other major platforms.