By Elliot Ackerman:
At once an intensely personal book about the terrible lure of combat and a brilliant meditation on the larger meaning of the past two decades of strife for America, the region and the world, Places and Names bids fair to take its place among our greatest books about modern war. National Book Award finalist and highly decorated combat veteran Elliot Ackerman joins us Wednesday, June 12 to speak and sign copies of his memoir, which reflects on his five tours in Iraq and Afghanistan and the battle for which he was awarded a Silver Star. In it, Ackerman sat down with fellow veteran ex-pats, al-Qaeda members, locals, and fellow Marines, and weaves a deeply personal and politically relevant narrative that you won't want to miss hearing about.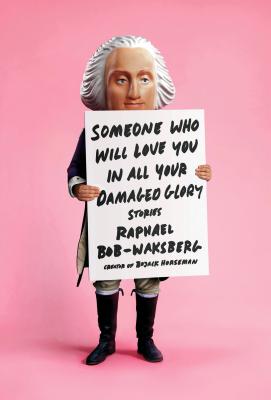 Someone Who Will Love You in All Your Damaged Glory
By Raphael Bob-Waksberg:
From the creator of the beloved and universally acclaimed television series BoJack Horseman, a fabulously off-beat collection of short stories about love—the best and worst thing in the universe. Lojo says, "What you're looking at is a book filled with 18 stories that are all nothing like the others. Bob-Waksberg is a master at making the unusual sound and read like it's a normal being. Each story starts completely normal then changes into a creature you were unaware you needed. . . . BoJack Horseman is one of my favorite shows and now Someone Who Will Love You in All Your Damaged Glory is one of my favorite short story collections." Come by the store Tuesday, June 18 at 7PM to hear just why we love this new collection. Bob-Waksberg will be speaking and signing copies.
By Elaine Welteroth:
Throughout her life, Elaine Welteroth has climbed the ranks of media and fashion, shattering ceilings along the way. In this riveting and timely memoir, the groundbreaking journalist unpacks lessons on race, identity, and success through her own journey, from navigating her way as the unstoppable child of a unlikely interracial marriage in small-town California to finding herself on the frontlines of a modern movement for the next generation of change makers. Welteroth moves beyond the headlines and highlight reels to share the profound lessons and struggles of being a barrier-breaker across so many intersections. As a young boss and the only black woman in the room, she's had enough of the world telling her—and all women—they're not enough. As she learns to rely on herself by looking both inward and upward, we're ultimately reminded that we're more than enough. Get your tickets to see Elaine Welteroth Thursday, June 27 at Central Presbyterian Church.
By Jennifer Weiner:
From Jennifer Weiner, the #1 New York Times bestselling author of Who Do You Love and In Her Shoes comes a smart, thoughtful, and timely exploration of two sisters' lives from the 1950s to the present as they struggle to find their places—and be true to themselves—in a rapidly evolving world. MK says it is a "Fantastic, funny, heartbreaking story about the love of family, love between women (both romantic and not), and love of life. Highly recommend!"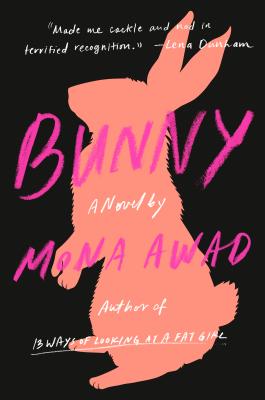 By Mona Awad:
A spellbinding, down-the-rabbit-hole tale of loneliness and belonging, creativity and agency, and friendship and desire, Bunny is the dazzlingly original second book from an author whose work has been described as "honest, searing and necessary" (Elle). Elizabeth said "I devoured this book and all of its 'What in the everloving Hell is happening?!' moments. It's Secret History meets Heathers meets Grimms' Fairy Tales (you know, the really dark ones). And I keep bugging everyone I know to read it because I need to talk about it!" Snag a copy and join the discussion!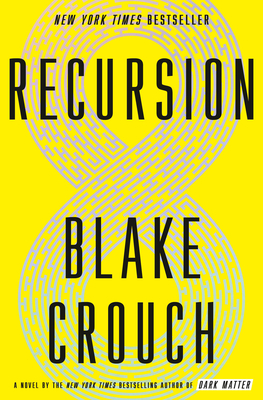 Recursion
By Blake Crouch:
"Imagine waking up one day with a set of vivid memories from a life you are not currently living. Would it drive you into madness, or would you just shrug it off as a strange occurrence? In this book we enter an alternate world in our current timeline where the disease of False Memory Syndrome is invading the human race, seemingly by random. Is this truly a disease or is there something much more terrifying happening around us? We follow two characters affected by this phenomenon at the root of it all. Can the problem that is affecting the entirety of the world be stopped or will existence itself be forever influenced by false memories? Crouch has a way to make a heavy Sci-Fi story that should feel complicated easy to read and understand, while also getting you emotionally attached and invested in each character you meet. He did it in Dark Matter, and he certainly has done it again in Recursion."—Lojo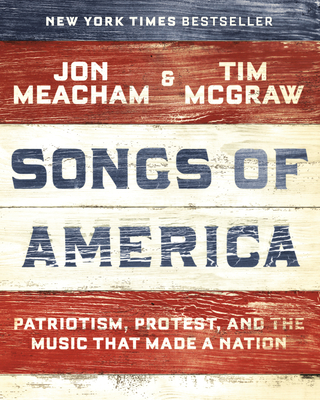 Songs of America
By Jon Meacham & Tim McGraw:
From "The Star Spangled Banner" to "Born in the U.S.A.," Jon Meacham and Tim McGraw take us on a journey through the eras and the music that helped to shape a nation. Meacham writes a celebration of the history and songs of the eras, and McGraw reflects on these songs as an artist and performer. Beginning with the battle hymns of the Revolution, and taking us through songs from the defining events of the Civil War, the two World Wars, the Great Depression, the Civil Rights movement, the Vietnam War, into the twenty-first century, Meacham and McGraw explore the songs that defined generations and the cultural and political climates that made them. The songs of America remind us where we've been, who we are—and what we can be.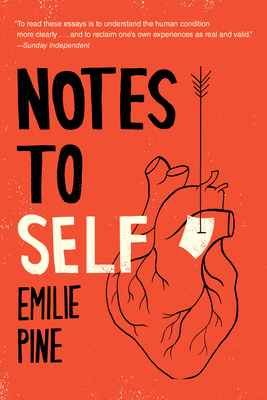 Notes to Self
By Emilie Pine:
In this dazzling debut (in paperback!), Emilie Pine speaks to the events that have marked her life—those emotional disruptions for which our society has no adequate language, at once bittersweet, clandestine, and ordinary. She writes with radical honesty on the unspeakable grief of infertility, on caring for an alcoholic parent, on taboos around female bodies and female pain, on sexual violence and violence against the self. This is the story of one woman, and of all women. Christina says "I did not expect to be so taken with this book. All of a sudden I turned the page and it was over, and I didn't want it to be. The memoir in essay style is so personal and makes it so much more than commentary. If I wrote in books, I'd underline the whole thing."