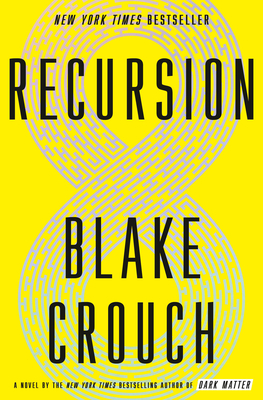 Recursion by Blake Crouch
Imagine waking up one day with a set of vivid memories from a life you are not currently living. Would it drive you into madness, or would you just shrug it off as a strange occurrence? In this book we enter an alternate world in our current timeline where the disease of False Memory Syndrome is invading the human race, seemingly by random. Is this truly a disease or is there something much more terrifying happening around us? We follow two characters affected by this phenomenon at the root of it all. Crouch has a way to make a heavy Sci-Fi story that should feel complicated easy to read and understand, while also getting you emotionally attached and invested in each character you meet. He did it in Dark Matter, and he certainly has done it again in Recursion.
–Lojo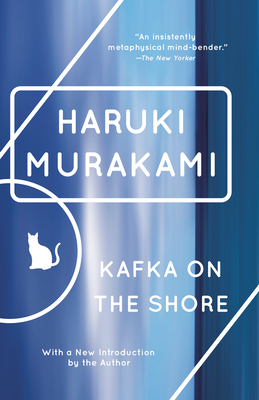 Kafka On the Shore by Haruki Murakami
I'm about a quarter of the way through Haruki Murakami's Kafka on the Shore, an unabashedly weird novel, a story The New Yorker has described as a "metaphysical mind-bender."
Its split narrative follows Kafka Tamura, a bookish teen, on the run from an ominous fate that plagues his dreams, and Nakata, a simple-minded pet detective (no relation to the Jim Carrey character) after a lost kitten. The two, on the verge of some tremendous discoveries respectively, encounter a secret whispering wood, talking cats and a mysterious government inquiry into strange wartime happenings.
These disparate parts form the basis of this irresistibly readable maze of wonders. Somehow it all ties together and I am fully invested in piecing together this jumble of absurdity!
(P.S. I haven't even gotten to the part where fish fall from the sky or souls begin ejecting themselves from bodies!)
–Uriel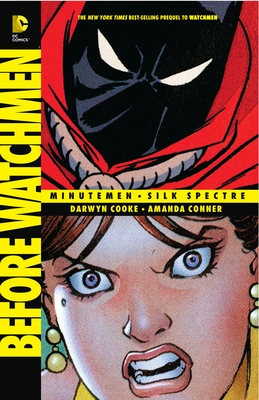 Before Watchmen: Minutemen/Silk Spectre by Darwyn Cooke and Amanda Conner
Before Watchmen, the super hero genre was pretty much soured, but a little Frank Miller here, and some Allen Moore there and we suddenly get Watchmen, transforming superheroes into more relevant thematic fare.  For many of us fans, transformative, not only could comics be good, but now everyone else would see!
Well, whether or not it happened that way, Watchmen spawned a critically acclaimed movie, a bevy of prequels, and is now being slowly incorporated into the vast DCU.  While these last are the least of the Watchmen flowers, the prequels, Before Watchmen, deserve attention from any Watchmen, or for that matter, any comics, fans.
I read Darwyn Cooke's and Amanda Conner's offferings in the Before Watchmen: Minute Men Silk Spectre Deluxe Edition. Cooke's evocative cartooning brings the perfect tone to Minute Men's story of innocence destroyed among the very heroes who protect it. Connor tackles Silk Spectre's generational service and the inherent conflicts involved.
Like the rest of the Before Watchmen series, each creator has worked to honor the original material and has lead directly up to the original Watchmen, with interlocking images, details and sheer auteurship.
Full color: large format: hard bound: worth it!
–Griffin