By Karen Russell:
From the Pulitzer Finalist and universally beloved author of the New York Times best sellers Swamplandia! and Vampires in the Lemon Grove, comes a stunning new collection of short fiction that showcases Karen Russell's extraordinary, irresistible gifts of language and imagination. In"Bog Girl", a revelatory story about first love, a young man falls in love with a two thousand-year-old girl that he's extracted from a mass of peat in a Northern European bog. In "The Prospectors," two opportunistic young women fleeing the depression strike out for new territory, and find themselves fighting for their lives. In the brilliant, hilarious title story, a new mother desperate to ensure her infant's safety strikes a diabolical deal, agreeing to breastfeed the devil in exchange for his protection. The landscape in which these stories unfold is a feral, slippery, purgatorial space, bracketed by the void—yet within it Russell captures the exquisite beauty and tenderness of ordinary life. Orange World is a miracle of storytelling from a true modern master. You won't want to miss Russel speak and sign copies of her collection on Monday, May 20 at 7PM.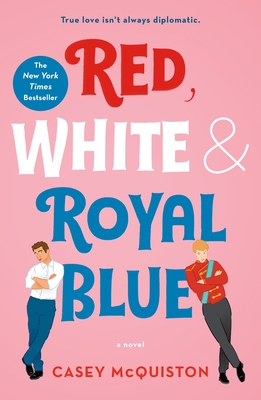 Red, White & Royal Blue
By Casey McQuiston:
Every once in a while, a book comes along that has everyone in the store buzzing with excitement. Red, White & Royal Blue is one such book. This big hearted rom-com tells the story of the First Son of the United States falling in love with the Prince of Wales after an incident of international proportions forces them to pretend to be best friends. Heart-warming, hilarious international shenanigans ensue. We could not be more excited to hear Casey McQuiston speak and sign copies Thursday, May 23 at 7PM. Join us and hear for yourself why we call it "…Rom-com gold." (Collyn); "…the most fun I've had reading in a long time." (Christina); "Funny, smart, and sexy as hell!" (Eugenia); "so REFRESHING" (Raven); "I was captivated." (RC); "I laughed, I cried, I cheered, and I gasped." (Thomas); "A wonderful breath of fresh air." (Rachel).
By Rick Atkinson:
From the bestselling author of the Liberation Trilogy comes the extraordinary first volume of his new trilogy about the American Revolution. Rick Atkinson, author of the Pulitzer Prize-winning An Army at Dawn and two other superb books about World War II, has long been admired for his deeply researched, stunningly vivid narrative histories. Now he turns his attention to a new war, and in the initial volume of the Revolution Trilogy he recounts the first twenty-one months of America's violent war for independence. From the battles at Lexington and Concord in spring 1775 to those at Trenton and Princeton in winter 1777, American militiamen and then the ragged Continental Army take on the world's most formidable fighting force. It is a gripping saga alive with astonishing characters. The story is also told from the British perspective, making the mortal conflict between the redcoats and the rebels all the more compelling. Join us as we host Atkinson at the Austin Central Library in partner ship with Kirkus Reviews on Wednesday, June 5 at 7PM.
By Virginia Reeves:
Doctor Ed Malinowski believes he has realized most of his dreams. A passionate, ambitious behavioral psychiatrist, he is now the superintendent of a mental institution and finally turning the previously crumbling hospital around. He also has a home he can be proud of, and a fiercely independent, artistic wife Laura, whom he hopes will soon be pregnant. But into this perfect vision of his life comes Penelope, a beautiful, young epileptic who should never have been placed in his institution and whose only chance at getting out is Ed. She is intelligent, charming, and slowly falling in love with her charismatic, compassionate doctor. As their relationship grows more complicated, and Laura stubbornly starts working at his hospital, Ed must weigh his professional responsibilities against his personal ones, and find a way to save both his job and his family. This is an incredibly compulsive, poignant exploration of marriage, lust, and ambition from one of America's great young literary talents, the Man-Booker Prize longlisted author of Work Like Any Other. Catch Reeves speaking and signing copies on Tuesday, May 28 at 7PM!
By Ramit Sethi:
A 10th anniversary edition of Ramit Sethi's groundbreaking and bestselling personal finance plan for young adults. Sethi's practical approach is delivered in an irreverent, funny, no-B.S. style that inspires readers to do what he says. It is based on the four pillars of personal finance—banking, saving, budgeting, and investing—and the wealth-building ideas of personal entrepreneurship, but this new edition goes beyond, to detail what makes a "rich life." Plus, this 10th anniversary edition features over 80 new pages, including: New tools, new insights on money and psychology, amazing stories of how previous readers used the book to create their rich lives. Don't miss Sethi for a discussion on "Money Dials: Why You Love to Spend Money." The speaking and signing is Tuesday, June 11 at 7PM.
By Julia Phillips:
One August afternoon, on the shoreline of the Kamchatka peninsula at the northeastern edge of Russia, two girls—sisters, eight and eleven—go missing. In the ensuing weeks, then months, the police investigation turns up nothing. Echoes of the disappearance reverberate across a tightly woven community, with the fear and loss felt most deeply among its women. In a story as propulsive as it is emotionally engaging, and through a young writer's virtuosic feat of empathy and imagination, this powerful novel brings us to a new understanding of the intricate bonds of family and community, in a Russia unlike any we have seen before. Spellbinding, moving—evoking a fascinating region on the other side of the world—this suspenseful and haunting story announces the debut of a profoundly gifted writer.
By Jayson Greene:
Once More We Saw Stars is a moving, transcendent memoir of loss and a stunning exploration of marriage in the wake of unimaginable grief. As the book opens: two-year-old Greta Greene is sitting with her grandmother on a park bench on the Upper West Side of Manhattan. A brick crumbles from a windowsill overhead, striking her unconscious, and she is immediately rushed to the hospital. But although it begins with this event and with the anguish Jayson and his wife, Stacy, confront in the wake of their daughter's trauma and the hours leading up to her death, Once More We Saw Stars quickly becomes a narrative that is as much about hope and healing as it is about grief and loss. Jayson recognizes, even in the midst of his ordeal, that there will be a life for him beyond it—that if only he can continue moving forward, from one moment to the next, he will survive what seems unsurvivable. With raw honesty, deep emotion, and exquisite tenderness, he captures both the fragility of life and absoluteness of death, and most important of all, the unconquerable power of love. This is an unforgettable memoir of courage and transformation—and a book that will change the way you look at the world.
By Mark Manson:
From the author of the international mega-bestseller The Subtle Art of Not Giving A F*ck comes a counterintuitive guide to the problems of hope. Manson turns his gaze from the inevitable flaws within each individual self to the endless calamities taking place in the world around us. Drawing from the pool of psychological research on these topics, as well as the timeless wisdom of philosophers such as Plato, Nietzsche, and Tom Waits, he dissects religion and politics and the uncomfortable ways they have come to resemble one another. He looks at our relationships with money, entertainment and the internet, and how too much of a good thing can psychologically eat us alive. He openly defies our definitions of faith, happiness, freedom—and even of hope itself.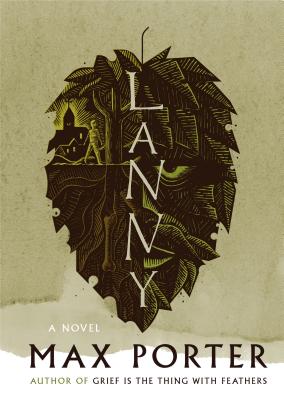 Lanny
By Max Porter:
An entrancing new novel by the author of the prizewinning Grief Is the Thing with Feathers—recommended by our latest Trust Fall author, Lara Prior-Palmer! There's a village an hour from London. It's no different from many others today: one pub, one church, redbrick cottages, some public housing, and a few larger houses dotted about. Voices rise up, as they might anywhere, speaking of loving and needing and working and dying and walking the dogs. This village belongs to the people who live in it, to the land and to the land's past. It also belongs to Dead Papa Toothwort, a mythical figure local schoolchildren used to draw as green and leafy, choked by tendrils growing out of his mouth, who awakens after a glorious nap.
By Eve Ensler:
Like millions of women, Eve Ensler—author of The Vagina Monologues and one of Newsweek's "150 Women Who Changed the World—has been waiting much of her lifetime for an apology. Sexually and physically abused from the age of 5 by her father, Eve has struggled and suffered her whole life from this betrayal, longing for an honest reckoning from a man who is long dead. After years of work as an artist and anti-violence activist, she decided she was no longer waiting; an apology could be imagined, by her, for her, to her. This book, The Apology, written by Eve from her father's point of view in the words she longed to hear attempts to transform the abuse she suffered, with unflinching truthfulness, compassion, and a expansive vision for the future. The Apology is an acutely transformational book—about how, from the wounds of sexual abuse, we can begin to re-emerge and heal. It is a revolutionary book asking everything of each of us : courage, truthfulness, and forgiveness.
By Xuan Juliana Wang:
We love a good short story collection. Home Remedies certainly delivers. In twelve stunning stories of love, family, and identity, Xuan Juliana Wang's debut collection captures the unheard voices of an emerging generation. Young, reckless, and catapulted toward uncertain futures, here is the new face of Chinese youth on a quest for every kind of freedom. From a crowded apartment on Mott Street, where an immigrant family raises its first real Americans, to a pair of divers at the Beijing Olympics poised at the edge of success and self-discovery, Wang's unforgettable characters—with their unusual careers, unconventional sex lives, and fantastical technologies—share the bold hope that, no matter where they've come from, their lives too can be extraordinary. Crossing the boundaries of space and time, and fusing cultural heritage with the chaos of the modern world, Home Remedies announces the arrival of beguiling new voice in American fiction.
By Michael Pollan:
Now in paperback! A unique and elegant blend of science, memoir, travel writing, history, and medicine, How to Change Your Mind is a triumph of participatory journalism by New York Times bestselling Michael Pollan. By turns dazzling and edifying, it is the gripping account of a journey to an exciting and unexpected new frontier in our understanding of the mind, the self, and our place in the world. The true subject of Pollan's "mental travelogue" is not just psychedelic drugs, but also the eternal puzzle of human consciousness and how, in a world that offers us both struggle and beauty, we can do our best to be fully present and find meaning in our lives.
By Fernando A. Flores:
A surreal debut novel set on the Texas/Mexico border, blending magical realism, sci-fi, and political parable to tell the story of an everyday man's tumble into a bizarre and sinister criminal underworld. Uriel said "Each page of Fernando A. Flores's debut novel, Tears of the Trufflepig brims with a confection of absurdity and hilarity. In it, Flores places us in near future South Texas where the US has erected a third border wall and Mexican cartels pedal extinct fauna to the ultra-rich. At its heart is Esteban Bellacosa, a throwback to the swashbuckling vaqueros of elderdays, and Gonzo reporter Paco Herbert; both are caught in a conspiracy by these crime syndicates to hijack ancient artifacts, a conspiracy that's also resulted in the disappearance of Bellacosa's own brother. In what reads like a peyote-fueled fever dream is a stellar debut novel of the highest order; an immaculate rendering of borderland politics, language and spiritualism; a cosmic joyride that is both daring and ambitious." And Raven said "Debut author Fernando Flores creates a wonderfully unique perspective on unified corruption for sustained power, life along the border, and above all how to cope with reality when our dreams can carry the possibility of so much more."