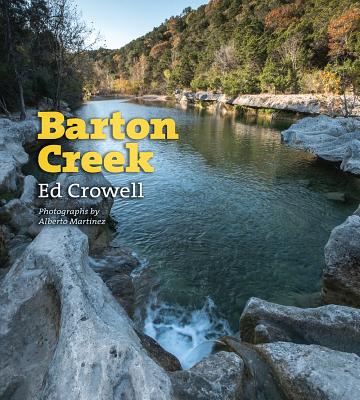 Barton Creek
By Ed Crowell:
You can't be a true Austinite until you've taken a dip in the perpetually perfect, cool waters of Barton Springs. Everyone knows it's the perfect place to spend the afternoon and get away from the intense Texas Summer heat. But while Barton Springs Pool is an iconic landmark of Austin and many people are familiar with the end of Barton Creek and its seven miles of public greenbelt, less is known about the forty-odd miles beyond. Legendary fights saved Barton Springs in the 80s and 90s, when the pool repeatedly was closed because of pollutant runoff from streets, nearby construction, and leaking sewer lines. In 1992, a highly publicized campaign resulted in land protections and stricter water standards. In Barton Creek, Journalist Ed Crowell shares the contentious political history and the mounting environmental pressures threatening it once again, as well as those passionate about protecting the beloved creek. Join us on Saturday, April 6 at 2PM where Ed will speak and sign copies of the book.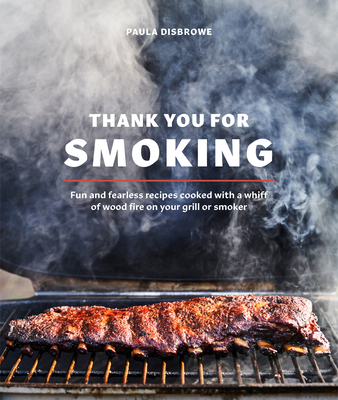 Thank You for Smoking
By Paula Disbrowe:
Award-winning author and grilling expert Paula Disbrowe shows home cooks how to elevate everyday meals with seductive, smoky flavors in this collection of 100 recipes for smoking meats, fish, poultry, vegetables, nuts, grains, pantry staples, and even cocktails on a smoker or grill in as little as 30 minutes. Featuring an impressive array of smoke-infused recipes that extend well beyond the realm of rib joints, Thank You for Smoking shows home cooks how easy it is to rig a gas or charcoal grill or use a backyard smoker to infuse everything you love to eat—from veggies and greens to meat and fish—with a smoky nuance. Paula will be in the store sharing her great tips for smoking and signing copies of the book on Saturday, April 13 at 6PM. Don't miss it!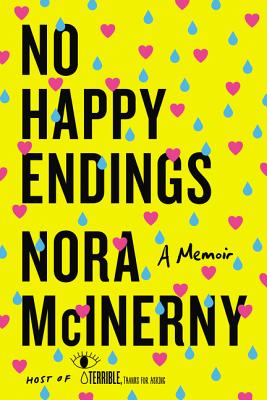 No Happy Endings
By Nora McInery:
Life has made Nora a reluctant expert in hard conversations. On her wildly popular podcast, she talks about painful experiences we inevitably face, and exposes the absurdity of the question "how are you?" that people often ask when we're coping with the aftermath of emotional catastrophe. She knows intimately that when your life falls apart, there's a mad rush to be okay—to find a silver lining, to get to the happy ending. In this, her second memoir, Nora offers a tragicomic exploration of the tension between finding happiness and holding space for the unhappy experiences that have shaped us. No Happy Endings is a book for people living life after life has fallen apart. It's a book for people who know that they're moving forward, not moving on. It's a book for people who know life isn't always happy, but it isn't the end: there will be unimaginable joy and incomprehensible tragedy. As Nora reminds us, there will be no happy endings—but there will be new beginnings. McInery has a sold out show at The Paramount, Thursday, April 4 at 7PM. Grab a copy while you're there!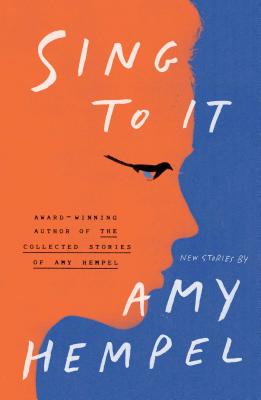 Sing to It
By Amy Hempel:
From legendary writer Amy Hempel, one of the most celebrated and original voices in American short fiction: a ravishing, sometimes heartbreaking new story collection—her first in over a decade. Eugenia, who is a longtime fan of Hempel, says, "I still remember falling in love with Amy Hempel. I'd never read language quite like hers, sentences that whisk you away into another world. Needless to say, I've been waiting for Sing to It and jumped for joy when I got my hands on a copy (my coworkers can confirm this). Once again, Hempel casts her spell with writing that demands to be savored, treasured, and shared. "The Chicane" and "The Correct Grip" are two personal favorites out of this beautiful collection." Whether you're a longtime fan or have never picked up a work by Hempel, you'll love Sing to It, on our shelves now.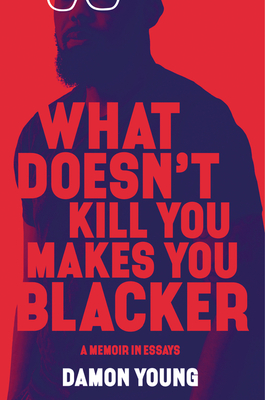 What Doesn't Kill You Makes You Blacker
By Damon Young:
From the cofounder of VerySmartBrothas.com, and one of the most read writers on race and culture at work today, a provocative and humorous memoir-in-essays that explores the ever-shifting definitions of what it means to be Black (and male) in America. For Damon Young, existing while Black is an extreme sport. The act of possessing black skin while searching for space to breathe in America is enough to induce a ceaseless state of angst where questions such as "How should I react here, as a professional black person?" and "Will this white person's potato salad kill me?" are forever relevant. What Doesn't Kill You Makes You Blacker chronicles Young's efforts to survive while battling and making sense of the various neuroses his country has given him. Christina is currently listening to the audiobook—read by Young—and says, "Wow. While stories like Young's are, unfortunately, by no means new or surprising in the world we live in today, his writings are so powerful and personal, making everything from the microaggressions he experiences, to the blatant racism and violent outbursts of his community into emotional bombs that burn in your chest. I'm trying to take my time getting through this one. Even though I want to devour his words, his story deserves slow contemplation. His is one that will stay with you in your heart and mind long after the last page."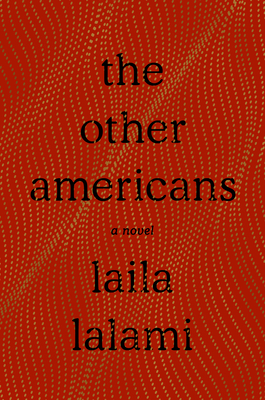 The Other Americans
By Laila Lalami:
From the Pulitzer Prize finalist and author of The Moor's Account, here is a timely and powerful novel about the suspicious death of a Moroccan immigrant—at once a family saga, a murder mystery, and a love story, informed by the treacherous fault lines of American culture. As the characters—deeply divided by race, religion, and class—tell their stories, connections among them emerge, even as Driss's family confronts its secrets, a town faces its hypocrisies, and love, messy and unpredictable, is born. Don't miss out on this novel covering a hot-button issue haunting American society today—increasing divisiveness and lack of empathy for the Other. On our shelves now.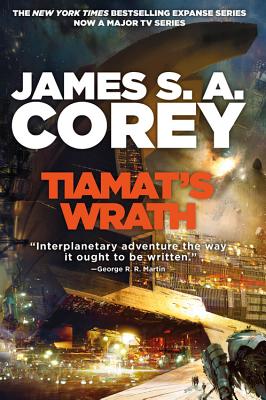 Tiamat's Wrath
By James S. A. Corey:
In this, the eighth book in the New York Times bestselling Expanse series, Tiamat's Wrath finds the crew of the Rocinante fighting an underground war against a nearly invulnerable authoritarian empire, with James Holden a prisoner of the enemy. Thirteen hundred gates have opened to solar systems around the galaxy. But as humanity builds its interstellar empire in the alien ruins, the mysteries and threats grow deeper. Don't miss out on this continuation of the super popular series by James S. A. Corey, now a Prime Original series!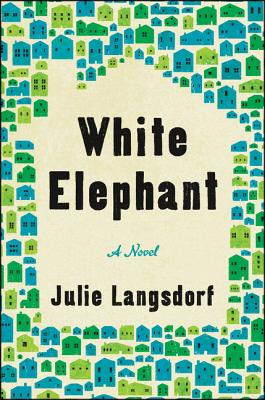 White Elephant
By Julie Langsdorf:
A turf war between neighbors leads to a small-town crisis in this hilarious, addictive, and sharply observant debut novel. The White Elephant looms large over the quaint suburban town of Willard Park: a gaudy, newly constructed behemoth of a home, it soars over the neighborhood, dwarfing the houses that surround it. When owner Nick Cox cuts down Allison and Ted Millers' precious red maple—in an effort to make his unsightly property more appealing to buyers—their once serene town becomes a battleground. Come snag a copy of this uproarious, tangled-web tale of neighbor hating neighbor (and neighbor falling head over heels for neighbor).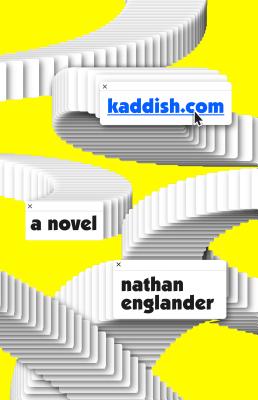 kaddish.com
By Nathan Englander:
The celebrated Pulitzer finalist and prize-winning author of Dinner at the Center of the Earth and What We Talk About When We Talk About Anne Frank delivers his best work yet, a streamlined comic masterpiece about a son's failure to say Kaddish for his father. Larry is the secular son in a family of Orthodox Brooklyn Jews. When his father dies, it's his responsibility to recite the Kaddish, the Jewish prayer for the dead, every day for eleven months. To the horror and dismay of his sister, Larry refuses—imperiling the fate of his father's soul. To appease her, Larry hatches an ingenious if cynical plan, hiring a stranger through a website called kaddish.com to recite the prayer and shepherd his father's soul safely to rest. Sharp, irreverent, hilarious, and wholly irresistible, Englander's tale of a son who makes a diabolical compromise ingeniously captures the tensions between tradition and modernity—a book to be devoured in a single sitting whose pleasures and provocations will be savored long after.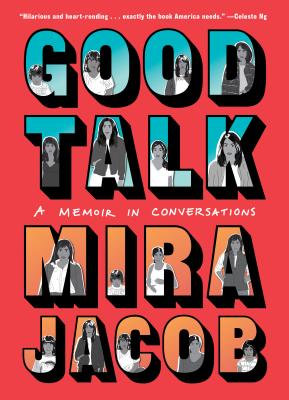 Good Talk
By Mira Jacob:
Good Talk is a bold, wry, and intimate graphic memoir about American identity, interracial family, and the realities that divide us, from the acclaimed author of The Sleepwalker's Guide to Dancing. Abby says, "I'm mad at myself for waiting so long to read this book. Mira Jacob's graphic memoir is a thought-provoking, intimate look at her life through some of her most memorable conversations. Featuring her immigrant parents, her extended family in India, her husband, her in-laws, and her son, she is able to discuss the realities of living in America, having an interracial family, and what an American identity means. This book is beautifully done and filled with both humor and tough questions."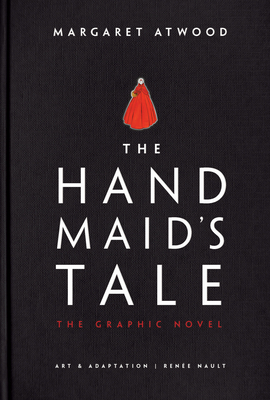 The Handmaid's Tale (Graphic Novel)
By Margaret Atwood, Renee Nault (Illustrated by):
Since winning the Booker Prize in 1986, The Handmaid's Tale has been a staple on syllabi and in book clubs. There is no question this novel with sci-fi, dystopian, and feminist themes has cemented itself as a classic. Now, this newly illustrated, graphic novel version is poised to reach an all new audience. The lavish illustrations by Renée Nault and hardcover format make this graphic novel a must-have for Atwood fans everywhere! Whether you were a fan of the original novel, or were introduced to Ofred's story in the award-winning Hulu adaptation, you'll not want to miss out on this version of the terrifying reality of Gilead, brought to vivid life like never before.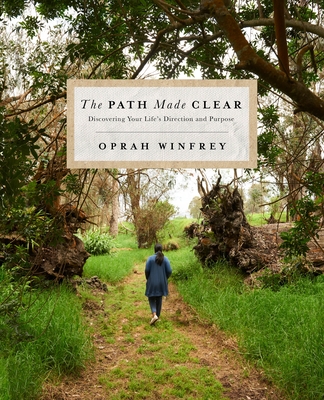 The Path Made Clear
By Oprah Winfrey:
Everyone has a purpose. And, according to Oprah Winfrey, "Your real job in life is to figure out as soon as possible what that is, who you are meant to be, and begin to honor your calling in the best way possible." That journey starts right here. In her latest book, Oprah shares what she sees as a guide for activating your deepest vision of yourself, offering the framework for creating not just a life of success, but one of significance. The book's ten chapters are organized to help you recognize the important milestones along the road to self-discovery, laying out what you really need in order to achieve personal contentment, and what life's detours are there to teach us. Paired with over 100 awe-inspiring photographs to help illuminate the wisdom of these messages, The Path Made Clear provides readers with a beautiful resource for achieving a life lived in service of your calling—whatever it may be.