By Cathy Maxwell
Historical Romance reigns this spring with books by legendary authors. Let's jump right into it—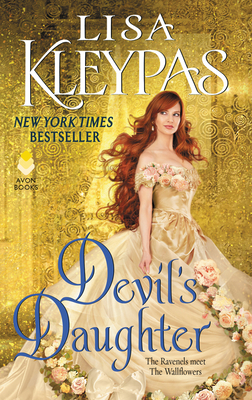 A new release by the wonderful Lisa Kleypas is always reason to celebrate. DEVIL'S DAUGHTER is a redemption tale and let me raise my hand, I am a sucker for those stories.  It is Book #5 of the Ravenal's series, however don't be deterred from jumping right in. It easily stands alone. So, story—widow Phoebe wants nothing to do with bad boy West Ravenal because of his wicked reputation and old grudges her late husband harbored. In contrast, West wants everything to do with her. Sparks fly, and so will the pages once you start reading. Kleypas is a smart, smart writer.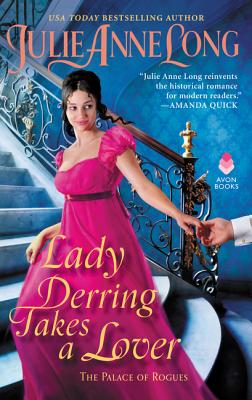 Julia Anne Long is back with a new historical romance. Her characters come alive in your mind because she is just that good.  In LADY DERRING TAKES A LOVER, Delilah Swanpoole, the Countess of Derring discovers her late husband (another feisty widow!) is not what he seemed. She is determined to never let another man have control of her fate . . . and then she meets Captain Tristan Hardy whose hunt for a notorious smuggler leads him right to her doorstep.  
Also check out, IT'S GETTING SCOT IN HERE by Suzanne Enoch.  Suzanne always writes a delightful book.  Then, in keeping with the Scottish theme, Texas favorite Sophie Jordan takes on an ancient curse with THIS SCOT OF MINE.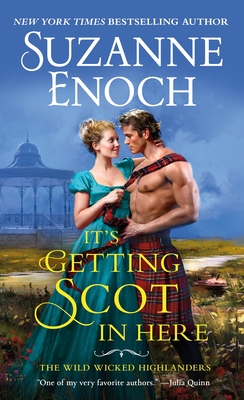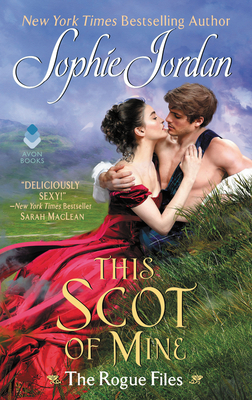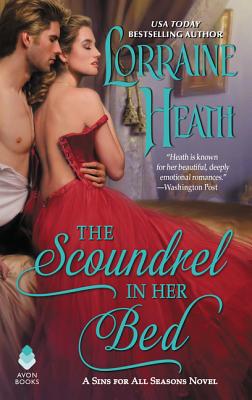 Finally, Dallas writer Lorraine Heath has released THE SCOUNDREL IN HER BED Trust and love are challenged as the bastard son of a nobleman and the earl's daughter he disgraced fight their way through deceptions.
For contemporary romance, Mia Sosa does it right in CRASHING INTO HER. A one night stand at a wedding creates more complications than Eva and Anthony were ready for, which is a reminder that fate always has the last laugh. Eva's motto is you can't spell "manipulation" without a "m-a-n."  And what a man Anthony is.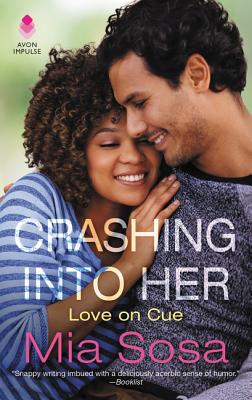 Don't forget—
Old School Romance Book Club Austin meets once a month. The next meeting is March 31st at 3:30 p.m. at The Brass Tap in the Domain. We are reading THE SIREN by Tiffany Reisz. Everyone is welcome. For more information including what book we are reading for the month: https://www.facebook.com/OSRBCATX/
The Romance Book Club at the New Central Library meets the second Tuesday of the month at 6:30 pm.  They will be meeting April 9 to discuss OUR SOULS BY NIGHT by Kent Haruf. For details: http://library.austintexas.gov/event/romance-book-club-517944
Mark on your calendar April 5th—Heart of ATX Reading Salon.  Four romance authors read from their books. It is fun. We have a good time. You will want to join us. Tickets are free but a donation for a local charity will be collected at the door. Reserve you seat at https://www.eventbrite.com/e/heart-of-atx-romance-reading-salon-april-5-tickets-56067580643  Authors Lindsay Emory, Elizabeth Essex, Maida Malby, and Pamela Morsi will be reading. All from Texas; all excellent. For more info https://www.facebook.com/heartofatx/  Yes, everything is on Facebook.
Cathy Maxwell is a local Austin author with over thirty best-selling historical romance novels. Her latest book, THE DUKE THAT I MARRY hit shelves November 27. http://www.cathymaxwell.com