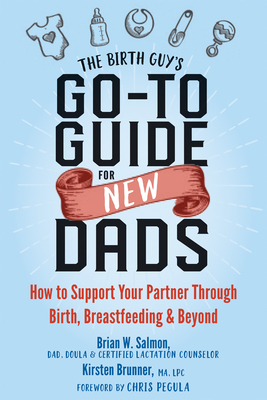 The Birth Guy's Go-To Guide for New Dads
By Brian Salmon & Kirsten Brunner:
In this one-of-a-kind guide, dad, doula, and certified lactation counselor Brian Salmon and perinatal mental health and relationship expert Kirsten Brunner offer practical, modern-day survival tips for expectant dads and birth partners. Based on Salmon's Rocking Dads childbirth course, this book provides everything dads need to know about supporting their partner through labor, birth, breastfeeding, and beyond. Come grab a copy for you or another expectant dad and join the authors speaking and signing copies on Sunday, February 3 at 5PM and discover pointers and advice you won't find in any other childbirth or breastfeeding guide.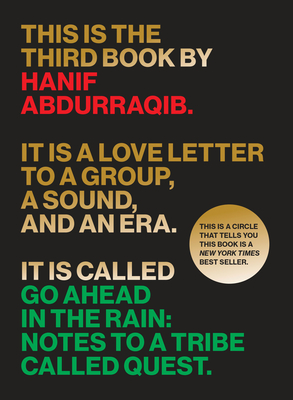 Go Ahead in the Rain
By Hanif Abdurraqib:
Seeking the deeper truths of A Tribe Called Quest; truths that—like the low end, the bass—are not simply heard in the head, but felt in the chest, poet and essayist Hanif Abdurraqib digs into the group's history and draws from his own experience to reflect on how its distinctive sound resonated among fans like himself. Joe said "For every generation, there are usually only a handful of bands that can truly be described as the proverbial 'the only band that matters.' And, in the 90s, one of that handful was A Tribe Called Quest. And in his fantastic book Go Ahead in the Rain, poet Hanif Abdurraqib captures those never-to-be repeated heady days '. . . when I was a teenager/before I had status and before I had a pager.' I loved this book and I cried with this book. RIP Phife Dawg." Go Ahead in the Rain comes out this Friday. Order a copy now or come by the store and snag your newest weekend read.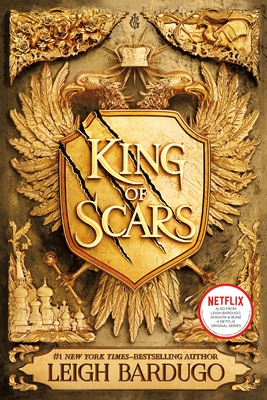 King of Scars
By Leigh Bardugo:
Leigh Bardugo is a #1 New York Times–bestselling author of fantasy novels and the creator of the Grishaverse. With over two million copies sold, her Grishaverse spans the Shadow and Bone Trilogy, the Six of Crows Duology, and The Language of Thorns—with more to come. King of Scars is an intricate, rich, new fantasy duology set in the Grishaverse. Nikolai Lantsov has always had a gift for the impossible. No one knows what he endured in his country's bloody civil war—and he intends to keep it that way. Now, as enemies gather at his weakened borders, the young king must find a way to refill Ravka's coffers, forge new alliances, and stop a rising threat to the once-great Grisha Army. Fans of Bardugo won't want to miss this exciting new adventure.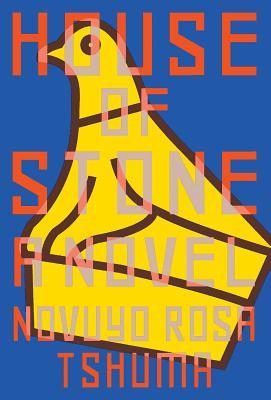 House of Stone
By Novuyo Rosa Tshuma:
In the chronic turmoil of modern Zimbabwe, Abednego and Agnes Mlambo's teenage son, Bukhosi, has gone missing, and the Mlambos fear the worst. Their enigmatic lodger, Zamani, seems to be their last, best hope for finding him. Since Bukhosi's disappearance, Zamani has been preternaturally helpful: hanging missing posters in downtown Bulawayo, handing out fliers to passersby, and joining in family prayer vigils with the flamboyant Reverend Pastor from Agnes's Blessed Anointings church. It's almost like Zamani is part of the family . . . Pulsing with wit, seduction, and dark humor, House of Stone is a masterful debut that explores the creative—and often destructive—act of history-making in a sweeping epic that spans the fall of Rhodesia through Zimbabwe's turbulent beginnings, exploring the persistence of the oppressed in a young nation seeking an identity, but built on forgetting.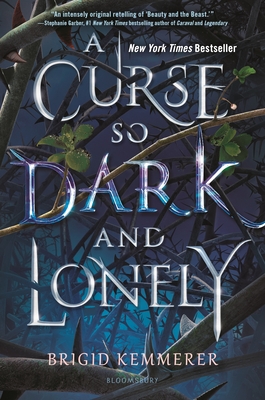 A Curse so Dark and Lonely
By Brigid Kemmerer:
This lush retelling of Beauty and the Beast features a kingdom in peril and a heart-stopping romance—perfect for fans of Marissa Meyer. Savanna said, "A book that begins as a slow burn and ends in a roaring fire! A Curse So Dark and Lonely by Brigid Kemmerer is a 'Beauty & the Beast' story that turns the genre on its head. Kemmerer's imagination is limitless: parallel universes, evolving beasts, time loops, and a gritty female protagonist whose disability isn't character defining. When I say I couldn't put this book down, I mean it. Kemmerer builds this beautiful world of Emberfall brick by brick. Her character development slowly occurs throughout the book and utilizes the other characters to mirror the development. Kemmerer does a stunning job of making her characters human, they are faulted but not broken. Her voice is incredibly needed in YA literature to showcase characters with disabilities such as cerebral palsy that don't define the character but are simply part of who they are!"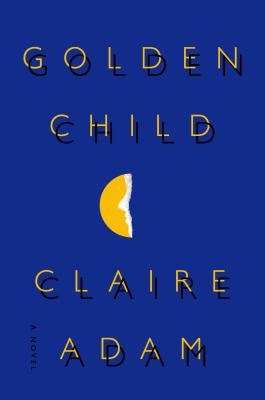 Golden Child
By Claire Adam:
Golden Child is a deeply affecting debut novel set in Trinidad, following the lives of a family as they navigate impossible choices about scarcity, loyalty, and love. In rural Trinidad, a brick house on stilts surrounded by bush; a family, quietly surviving, just trying to live a decent life. Clyde, the father, works long, exhausting shifts at the petroleum plant in southern Trinidad; Joy, his wife, looks after the home. Their two sons, thirteen years old, wake early every morning to travel to the capital, Port of Spain, for school. They are twins but nothing alike: Paul has always been considered odd, while Peter is widely believed to be a genius, destined for greatness. Like the Trinidadian landscape itself, Golden Child is both beautiful and unsettling; a resoundingly human story of aspiration, betrayal, and love.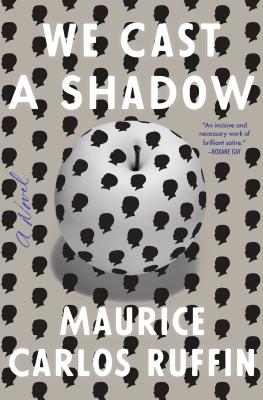 We Cast a Shadow
By Maurice Carlos Ruffin:
"You can be beautiful, even more beautiful than before." This is the seductive promise of Dr. Nzinga's clinic, where anyone can get their lips thinned, their skin bleached, and their nose narrowed. A complete demelanization will liberate you from the confines of being born in a black body—if you can afford it. This electrifying, hallucinatory novel is at once a keen satire of surviving racism in America and a profoundly moving family story. At its center is a father who just wants his son to thrive in a broken world. Maurice Carlos Ruffin's work evokes the clear vision of Ralph Ellison, the dizzying menace of Franz Kafka, and the crackling prose of Vladimir Nabokov. We Cast a Shadow fearlessly shines a light on the violence we inherit, and on the desperate things we do for the ones we love.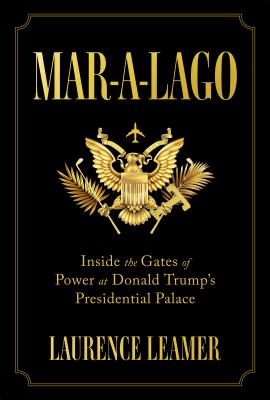 Mar-a-Lago
By Laurence Leamer:
From the New York Times bestselling author of The Kennedy Women and The Prince of Justice, comes the story of where Trump learned to rule. To know Donald J. Trump it is best to start in his natural habitat: Palm Beach, Florida. It is here he learned the techniques that took him all the way to the White House. Painstakingly, over decades, he has created a world in this exclusive tropical enclave and favorite haunt of billionaires where he is not just president but a king. The vehicle for his triumph is Mar-a-Lago, one of the greatest mansions ever built in the United States. The inside story of how he became King of Palm Beach—and how Palm Beach continues to be his spiritual home even as president—is rollicking, troubling, and told with unrivaled access and understanding by Laurence Leamer.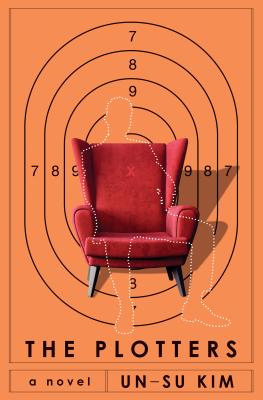 The Plotters
By Un-Su Kim:
From the Munhakdongne Novel Prize-winning Un-Su Kim comes a fantastical crime novel set in an alternate Seoul where assassination guilds compete for market dominance. Behind every assassination, there is an anonymous mastermind—a plotter—working in the shadows. Plotters quietly dictate the moves of the city's most dangerous criminals, but their existence is little more than legend. Just who are the plotters? And more important, what do they want? Crackling with action and filled with unforgettable characters, The Plotters is a deeply entertaining thriller that soars with the soul, wit, and lyricism of real literary craft.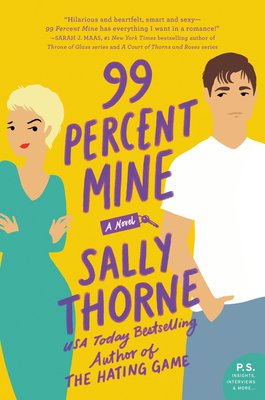 99 Percent Mine
By Sally Thorne:
From the author of The Hating Game, commercial millennial rom-com about frenemies and unlikely love triangle. Twins Darcy and Jamie inherit their grandmother's ramshackle cottage and are about to renovate and sell it. But when the renovator shows up it's Jamie's best friend—and Darcy's lifelong crush—Tom. Twins being twins Tom's always been off limits to Darcy. But now Tom's here and pushing her buttons in more ways than one between his tight t-shirts and his real estate flipper's approach to her grandmother's home.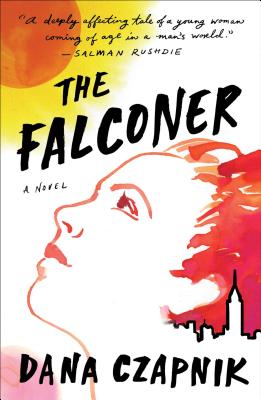 The Falconer
By Dana Czapnik:
The Falconer is Dana Czapnik's debut novel set in New York, 1993. Seventeen-year-old Lucy Adler, a street-smart, trash-talking baller, is often the only girl on the public courts. At turns quixotic and cynical, insecure and self-possessed, Lucy is in unrequited love with her best friend and pick-up teammate Percy, scion to a prominent New York family who insists he wishes to resist upper crust fate. As she navigates this complex relationship with all its youthful heartache, Lucy is seduced by a different kind of life—one less consumed by conventional success and the approval of men. A pair of provocative female artists living in what remains of New York's bohemia invite her into their world, but soon even their paradise begins to show cracks.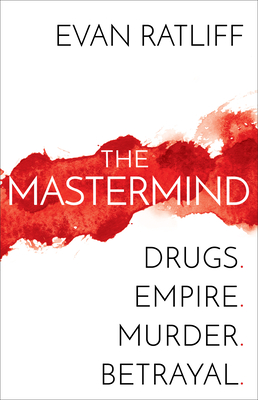 The Mastermind
By Evan Ratliff:
The Mastermind is the incredible true story of the decade-long quest to bring down Paul Le Roux—the creator of a frighteningly powerful Internet-enabled cartel who merged the ruthlessness of a drug lord with the technological savvy of a Silicon Valley entrepreneur. For half a decade, DEA agents played a global game of cat-and-mouse with Le Roux as he left terror and chaos in his wake. Each time they came close, he would slip away. It would take relentless investigative work, and a shocking betrayal from within his organization, to catch him. And when he was finally caught, the story turned again, as Le Roux struck a deal to bring down his own organization and the people he had once employed. True crime fans will love this one!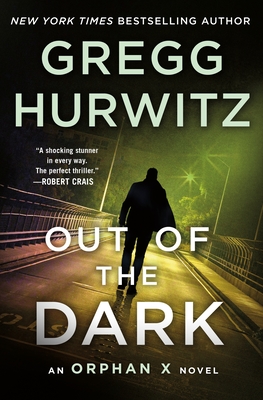 Out of the Dark
By Gregg Hurwitz:
Out of the Dark is the next in the international bestselling Orphan X series. Taken from a group home at twelve, Evan Smoak was raised and trained as part of the Orphan program, an off-the-books operation designed to create deniable intelligence assets—i.e. assassins. Evan was Orphan X. He broke with the program, using everything he learned to disappear and reinvent himself as the Nowhere Man. Someone, at the very highest level of government, has been trying to clean up the Orphan program but killing all the remaining orphans and their trainers. After Evan's mentor and the only father he ever knew was killed, he decided to strike back. His target is the man who started the Orphan program and who is now the most heavily guarded person in the world: the President of the United States. But President Bennett knows that Orphan X is after him and, using weapons of his own, he's decided to counter-attack. Bennett activates the one man who has the skills and experience to track down and take out Orphan X—the first recruit of the program, Orphan A. Now it's Orphan vs. Orphan with the future of the country—even the world—on the line.