By Christine Havens
The ATXSciRead book group is off to a great start after our first meeting in September. We had 18 people come to BookPeople's third-floor meeting room for a lively discussion of David Quammen's The Tangled Tree, which presents a different way of looking at a model of "the tree of life," most of whom were attending for the first time. Some of the group are science professionals in one way or another, whether it's as teachers or writers or coders or researchers; others are people, like myself, who find learning about science fascinating.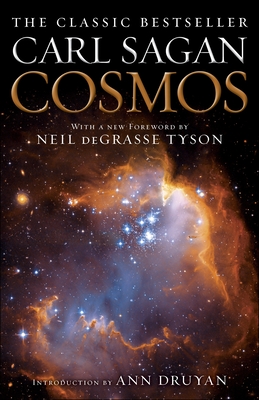 Science writing is thriving in the public square. It's not limited to clunky, jargon-filled academic tomes and hasn't been for a while. Authors like Neil DeGrasse Tyson and others are opening up the genre with easy-to-digest, knowledgeable, and engaging works. Science writing ranges from classics like Carl Sagan's Cosmos (our selection for April) to local author Julie Berwald's recent Spineless, about jellyfish, to Sex at Dawn, all about, well sex and relationships (our February selection). I invite you to browse the sections on the second floor of the store and see what might pique your interest. Here are favorites from members of our reading group.
Sarah J. says "The Botany of Desire, my favorite of Michael Pollan's books, radically shifted my perspective on 'boring' plants—as much as we may have cultivated plants for our own purposes, plants have equally 'cultivated' us to 'seed, transport, extol, and even write books about them'."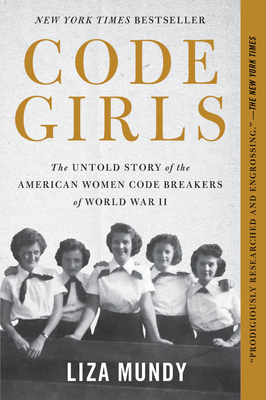 "I'm a sucker for books on women in science and tech," shares Eileen M., "so my favorite 2018 read was Liza Mundy's Code Girls: The Untold Story of the American Women Code Breakers of World War II." In addition, "a treasured classic: The Periodic Table (1975). In this lyrical memoir, Italian chemist and Holocaust survivor Primo Levi connects each chapter of his life story to a different chemical element."
The Evolution of Cooperation by Robert Axelrod is Lauren S.'s favorite: "This is a great book to read to get a deep understanding of how cooperation evolves and how to promote it. How did helping each other become such an important part of our culture? Insights are encouraging—cooperative strategies among and within species can form and thrive effectively in many different conditions.
Join us on February 4, at 4:00 pm, on BookPeople's third floor—we're excited to be discussing Sex at Dawn: How We Mate, Why We Stray, and What It Means for Modern Relationships, by Christopher Ryan and Cacilda Jethá–a controversial and thought-provoking book that's sure to provoke some blushing cheeks. It and other book group titles are available to purchase at BookPeople for a 10% discount. March's book is The Midnight Disease: The Drive to Write, Writer's Block, and the Creative Brain by Alice Weaver Flaherty.
ATX Sci Read is the brainchild of Austin Texas Science Writers, a local non-profit devoted to science communication. You can follow us on Instagram, Twitter, or Facebook for updates about our upcoming book club reads.