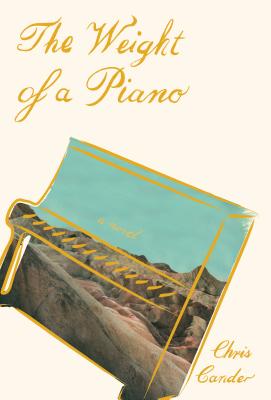 The Weight of a Piano
By Chris Cander:
For fans of Ann Patchett's Bel Canto, Annie Proulx's Accordion Crimes, Amanda Coplin's The Orchardist comes a tour-de-force about two women and the piano that inexorably ties their lives together through time and across continents, for better and for worse. This novel dives deep into the challenges of the immigrant experience, the issue of what it means for a woman to truly be autonomous, and the power of art in the face of political and personal oppression. Don't miss out on seeing this emerging writer at BookPeople TOMORROW, January 23 at 7PM to speak and sign books.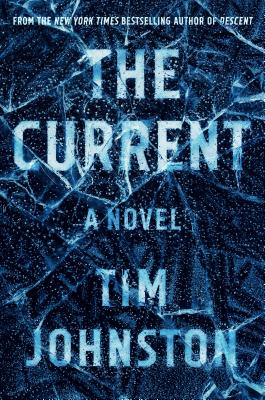 The Current
By Tim Johnston:
Tim Johnston, whose breakout debut Descent was called "astonishing," "dazzling," and "unforgettable" by critics, returns with The Current, a tour de force about the indelible impact of a crime on the lives of innocent people. In the dead of winter, outside a small Minnesota town, state troopers pull two young women and their car from the icy Black Root River. One is found downriver, drowned, while the other is found at the scene—half frozen but alive. Grief, suspicion, the innocent and the guilty—all stir to life in this cold northern town where a young woman can come home, but still not be safe. Brilliantly plotted and unrelentingly propulsive, The Current is a beautifully realized story about the fragility of life, the power of the past, and the need, always, to fight back. Grab your copy now and join us on Thursday, February 7 at 7PM to hear Tim Johnston speak and sign books.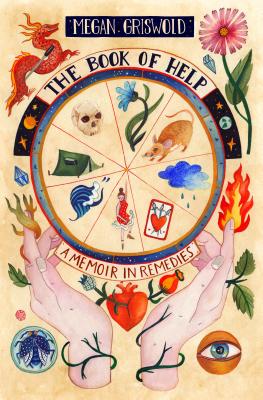 The Book of Help
By Megan Griswold:
A hilarious and heartbreaking memoir-in-remedies by a self-described "professional soul-searcher" that details a journey of self-discovery through over 160 tonics, seminars, regimens, and transformative therapies. The Book of Help is the story of the 15,000 hours and 160 different remedies, therapies, and modalities that Megan went through, poking and prodding herself to feel better and be better. She explores a past life family tree, gets trained in Five Element Acupuncture, becomes a doula, takes Ayahuasca, does a water fast, and sees psychics and a bevy of therapists. With a voice that is at once intimate and hilarious, Megan captures the openness and honesty necessary for people to take a new path in life. Readers will open the book with curiosity about all the different healing therapies that Megan tries, but leave with a new understanding of themselves. Continue the journey with Megan Griswold on Sunday, February 24 at 5PM when she speaks and signs books at BookPeople.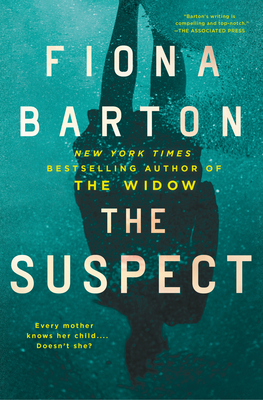 The Suspect
By Fiona Barton:
The New York Times bestselling author of The Widow and The Child returns with a brand-new novel of twisting psychological suspense. When two British teenage girls go missing in Bangkok following a hostel fire, journalist Kate Waters is sent to follow the story. Despite the circumstances, she's thrilled to go, as her estranged son, Jake, is volunteering at a conservancy project a few hours away, and she is desperate for a reunion. When she arrives, she's just one of dozens of journalists vying for interviews with grieving families, and to her shock, the main suspect in the investigation is Jake. Come grab a copy of this awesome new thriller, on our shelves now.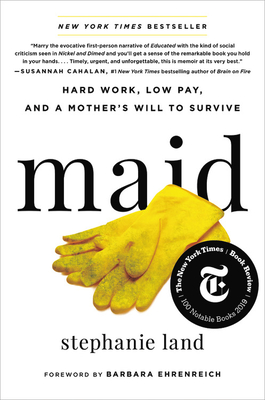 Maid
By Stephanie Land:
Gregory said "This is a memoir that might hit too close to home for many working in the service industry. In her first book, Stephanie Land lays bare her struggles of being a maid, domestic-abuse survivor, and a single mother. She is a persistent individual cleaning others' filth by day and studying by night all while raising a daughter. She has plenty of physical and emotional defeats in life but she never lets go of her dream of a better life for her and her daughter. Land has a keen sense of social awareness in her observations, never overlooking the racial and class components at play in the world of low-wage work. Land never forgets that, even in her poverty struggle, others have it much worse. The most blistering passages in this work are on American social programs, how they are designed to lock people into them and the disdain our citizens have for individuals that depend on them. Does one person deserve something over someone else just because of their income s higher? The memoir grows deeper when Land begins to feel connections with the individuals she cleans for, many of whom she never meets face to face. Through observing their material possessions, notes left for her, and chance encounters she begins to feel an empathy for the people in need of a maid. She makes acquaintances with some of her clients and she can see they are just as exhausted and depressed as she is. Maid is the story of a woman's struggle in a job that is so severely unpaid but it is also one of hope and tenacity. Its a tale of connections and disconnections between people and maybe most importantly, an examination of the fragile constructs of economic classes in America."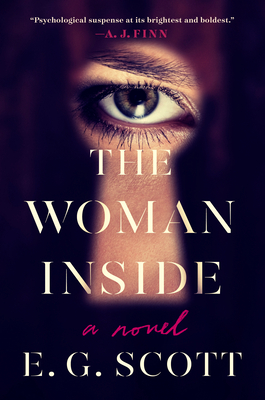 The Woman Inside
By E. G. Scott:
An impossible-to-put-down domestic thriller about secrets and revenge, told from the perspectives of a husband and wife who are the most perfect, and the most dangerous, match for each other. Rebecca didn't know love was possible until she met Paul, a successful, charismatic, married man with a past as dark as her own. Their pain drew them together with an irresistible magnetism; they sensed that they were each other's ideal (and perhaps only) match. What follows is an unpredictable and stylish game of cat and mouse—a shocking tale of unfaithfulness and unreliability that will keep you racing until the final twist and make you wonder how well you really know your spouse. Come grab a copy of this twisty thriller, on our shelves now!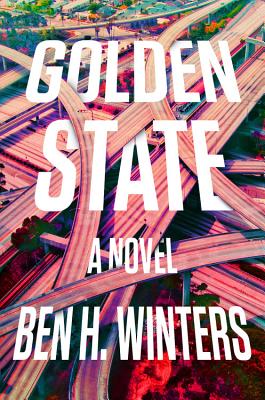 Golden State
By Ben Winters:
From award-winning, New York Times bestselling novelist Ben H. Winters comes a mind-bending novel set in a world governed by absolute truth, where lies are as dangerous as murder. In a strange alternate society that values law and truth above all else, Laszlo Ratesic is a nineteen-year veteran of the Speculative Service. He lives in the Golden State, a nation standing where California once did, a place where like-minded Americans retreated after the erosion of truth and the spread of lies made public life and governance impossible. Fans of thrillers will love his new twist on the genre. Get your copy now and learn what it would be like if it were illegal to publicly tell a lie.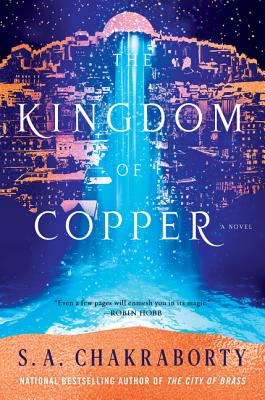 The Kingdom of Copper
By S. A. Chakraborty:
S. A. Chakraborty continues the sweeping adventure begun in The City of Brass, conjuring a world where djinn summon flames with the snap of a finger and waters run deep with old magic; where blood can be dangerous as any spell, and a clever con artist from Cairo will alter the fate of a kingdom. Nahri's life changed forever the moment she accidentally summoned Dara, a formidable, mysterious djinn, during one of her schemes. Whisked from her home in Cairo, she was thrust into the dazzling royal court of Daevabad—and quickly discovered she would need all her grifter instincts to survive there. Get drawn deeper into the history of the world of the djinn, meet wonderful new characters and plotlines, and expand your knowledge on the rich mythology of the region in an enthralling way in this wonderful new release.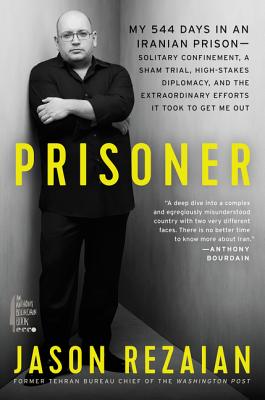 Prisoner
By Jason Rezaian:
The dramatic memoir of the journalist who was held hostage in a high-security prison in Tehran for eighteen months and whose release—which almost didn't happen—became a part of the Iran nuclear deal. Rezaian has never told his side of the story—until now. Used as political leverage during the Iran nuclear deal negotiations, Rezaian was freed on the day the agreement was finalized. With this historic agreement now in jeopardy, Rezaian's story offers a fresh take on one of the biggest political issues of today. History and politics lovers will thoroughly enjoy this harrowing read.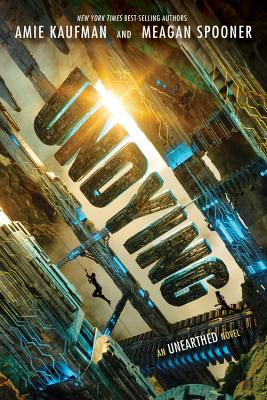 Undying
By Amie Kaufman:
New York Times bestselling duo Amie Kaufman and Meagan Spooner return to the stars in a new, and terrifying, story. Earth's fate rests in their hands. Trapped aboard the Undying's ancient spaceship and reeling from the truth they've uncovered, Mia and Jules are desperate to warn their home about what's coming. After a perilous escape, they crash-land on Earth's surface, but Jules and Mia can hardly fathom their new predicament: No one believes them. Because the threat against Earth is hiding in plain sight. A mounting global crisis is taking shape, starting with a mysterious illness that seems to reduce its victims to a regressed state. Jules and Mia have no choice but to take matters into their own hands, escaping custody of the International Alliance in order to reunite Jules with his father, the disgraced expert on the alien race, whose research may be the key to saving humanity. From the mountains of Spain to the streets of Prague, the epic conclusion to the Unearthed series is a white-knuckle ride that will keep readers guessing until the final page.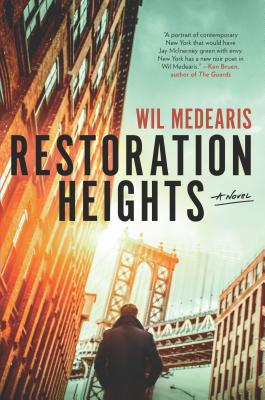 Restoration Heights
By Wil Medearis:
The next great novel of New York City—the story of a young artist, a missing woman, and the tendrils of wealth and power that tether Brooklyn's art scene to Manhattan's elite, for fans of Jonathan Lethem and Richard Price. Reddick, a young, white artist, lives in Bedford-Stuyvesant, a historically black Brooklyn neighborhood besieged by gentrification. He makes rent as an art handler in Manhattan and spends his free time playing basketball at the local Y. He is also the last person to see Hannah before she disappears. In lyrical, addictive prose, Wil Medearis asks the question: In a metropolis that prides itself on its diversity and inclusivity, who has the final say over the future? Timely, page-turning and sweeping in vision, Restoration Heights is an exhilarating new entry in the canon of great New York novels.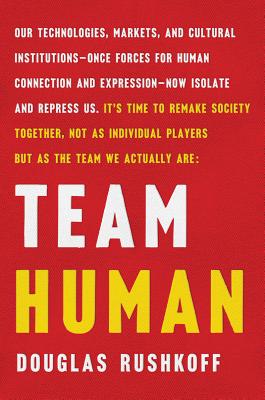 Team Human
By Douglas Rushkoff:
Named one of the world's ten most influential intellectuals by MIT, Douglas Rushkoff is an award-winning author, broadcaster, and documentarian who studies human autonomy in the digital age. Team Human is a manifesto—a fiery distillation of preeminent digital theorist Douglas Rushkoff's most urgent thoughts on civilization and human nature. In one hundred lean and incisive statements, he argues that we are essentially social creatures, and that we achieve our greatest aspirations when we work together—not as individuals. Yet today society is threatened by a vast antihuman infrastructure that undermines our ability to connect. Money, once a means of exchange, is now a means of exploitation; education, conceived as way to elevate the working class, has become another assembly line; and the internet has only further divided us into increasingly atomized and radicalized groups.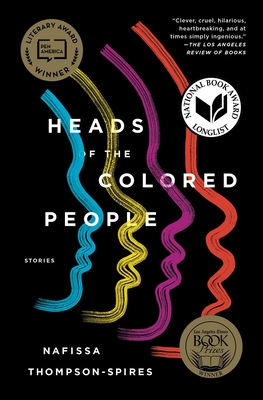 The Heads of the Colored People
By Nafissa Thompson-Spires:
Now released in paperback for the first time is a collection of stories that examines the concept of black identity in this so-called post-racial era. Each captivating story plunges headfirst into the lives of new, utterly original characters. Some are darkly humorous—from two mothers exchanging snide remarks through notes in their kids' backpacks, to the young girl contemplating how best to notify her Facebook friends of her impending suicide—while others are devastatingly poignant—a new mother and funeral singer who is driven to madness with grief for the young black boys who have fallen victim to gun violence, or the teen who struggles between her upper middle class upbringing and her desire to fully connect with black culture.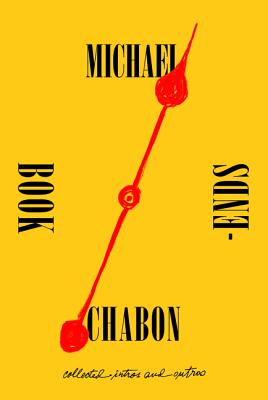 Bookends
By Michael Chabon:
In Bookends, Pulitzer Prize winning author Michael Chabon offers a compilation of pieces about literature—age-old classics as well as his own—that presents a unique look into his literary origins and influences, the books that shaped his taste and formed his ideas about writing and reading. Chabon asks why anyone would write an introduction, or for that matter, read one. His own daughter Rose prefers to skip them. Chabon's answer is simple and simultaneously profound: "a hope of bringing pleasure for the reader." Likewise, afterwords—they are all about shared pleasure, about the "pure love" of a work of art that has inspired, awakened, transformed the reader. Ultimately, this thought-provoking compendium is a series of love letters and thank-you notes, unified by the simple theme of the shared pleasure of discovery.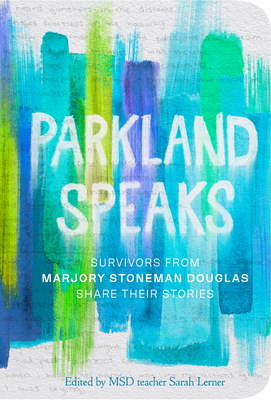 Parkland Speaks
By Sarah Lerner ed.:
The students of Marjory Stoneman Douglas High School share their emotional journeys that began on February 14, 2018, and continue today. This revealing and unfiltered look at teens living in the wake of tragedy is a poignant representation of grief, anger, determination, healing, and hope. The intimate collection includes poetry, eyewitness accounts, letters, speeches, journal entries, drawings, and photographs from the events of February 14 and its aftermath. Full of heartbreaking loss, a rally cry for change, and hope for a safe future, these artistic pieces will inspire readers to reflect on their own lives and the importance of valuing and protecting the ones you love.