Hey folks, have you heard the news that BookPeople has launched our very own podcast?! We're proud to host about 400 events every year with authors of all kinds, and we know you can't make it to all of them. Now a select number of those events will be available in podcast form.
In addition to the Kevin Powers, Sarah Smarsh, Clementine Ford, and Mimi Swartz events already up, we've just added a new one—Erin Gibson.
Erin was in the store this fall with her hilarious book Feminasty: The Complicated Woman's Guide to Surviving the Patriarchy Without Drinking Herself to Death. The event was full of Erin's trademark humor and scathing critique of the hidden rules that make life as a woman unnecessarily hard. Follow the link below to hear the full event on iTunes. You can also find the BookPeople podcast on SoundCloud, Spotify, Stitcher, or wherever you get your podcasts!
https://itunes.apple.com/us/podcast/the-bookpeople-podcast/id1436610865?mt=2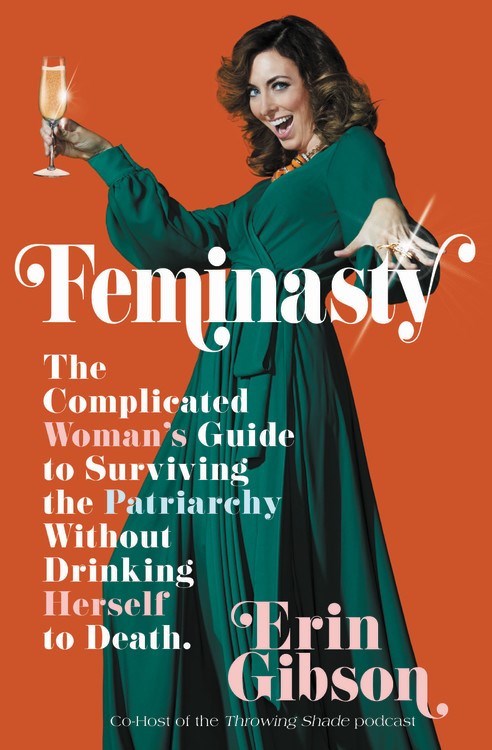 Emmy-nominated Southern loudmouth Erin Gibson is an expert at mixing social commentary, political satire, and vagina jokes into neat little comedy packages. Based in Los Angeles, she's one half of the Throwing Shade empire, which includes an award-winning political absurdist comedy podcast, international live touring show, the Funny or Die web series and a TV Land late night show. She developed her social commentary chops as the host of "Modern Lady" and sharpened them writing and directing political sketches for Funny or Die, where you've seen her impersonate terrible women like Michele Bachmann, Megyn Kelly, Michelle Duggar and Ivanka Trump. She also created the long-running Emmy-nominated "Gay of Thrones" starring her real-life hairstylist, Jonathan Van Ness. Feminasty is her debut book of comedic essays.
Be sure to keep checking our podcast for new releases!