Hello all! BookPeople has officially kicked off its Season of Giving! If you've stopped by the store in the past month you've probably seen our brand new 2018 catalogue! The catalogue is full of our favorite books, gift items, and this year, charities! To further celebrate those charities we've been posting spotlights throughout the month! Each weekday for the past few weeks, we hosted "give-back" days in the store for a
different organization. Today is our last Give-Back day. Mention today's organization's give-back promotion, and 20% of your purchase will be donated to them. Check out our calendar or visit this page to find out more.
Our final spotlight for December 19 is United Way for Greater Austin! United Way is a non-profit aimed at using sustainable and lasting solutions to end poverty. United Way strives to achieve these goals using various initiatives they've started. Some of their initiatives include a navigation center, a coalition of school, city, and county officials, and community investment grants.
United Way was founded in 1924 and has worked to make sure the people of Austin have always had what they need to thrive within our community.
Assistant Manager Uriel chose United Way to go with his favorite book of the year, Ottessa Moshfegh's My Year of Rest and Relaxation. Of the book Uriel says, "I haven't read a book as satisfying, repulsive, and un-put-down-able as My Year of Rest and Relaxation in a long, long time."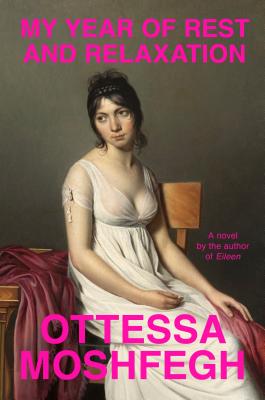 Stop by BookPeople on December 19th to check out My Year of Rest and Relaxation and to do some holiday shopping! When you get to the register, mention this blog post and 20% of your purchase will be donated to United Way for Greater Austin! A huge thank you from all of us at BookPeople for taking part in our Season of Giving!
For more information visit: www.unitedwayaustin.org