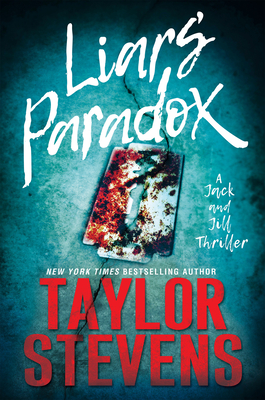 Liars' Paradox
By Taylor Stevens:
A master of international intrigue, New York Times bestselling author Taylor Stevens introduces a pair of wild cards into the global spy game—a brother and sister who were raised to deceive—and trained to kill…Filled with explosive action, suspense, and powerful human drama, Liars' Paradox is world-class intrigue at its finest. Don't miss author Taylor Stevens in the store speaking and signing copies of her thrilling new novel on Thursday, January 17 at 7PM!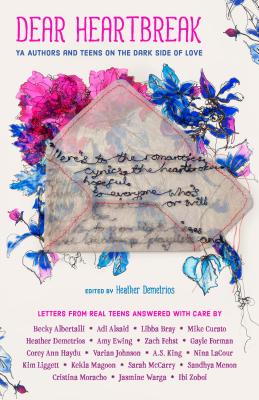 Dear Heartbreak
By Heather Demetrios:
Popular YA authors respond to tales of love lost and unfound in this book described as Dear Sugar for young adults. In this powerful collection, well-known YA authors answer real letters from teens all over the country about the dark side of love: dating violence, breakups, cheating, betrayals, and more. A no-holds-barred, raw outpouring of the wisdom these authors have culled over their years mining their own hearts for the fiction they write, their responses are autobiographical, unflinching, and filled with love and hope for the anonymous teen writers. Love may hurt—but no one should have to go through it alone.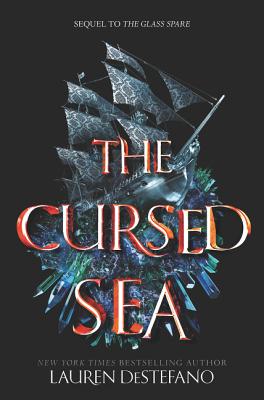 The Cursed Sea
By Lauren DeStefano:
The exciting and gorgeously told sequel to The Glass Spare, about a cursed princess who must return to the home she left behind in order to discover the origin of her curse and end a dangerous war—from the bestselling author of the Chemical Garden series, Lauren DeStefano. With Loom's life on the line, Wil, the exiled princess of Northern Arrod, must do what she never thought possible: return home to discover the origins of her own curse. But home is very different from how she left it—Wil's unpredictable elder brother Baren is now king, leading a war against the Southern Isles. And with time running out, Wil must navigate the dangerous secrets within her family to find the truth.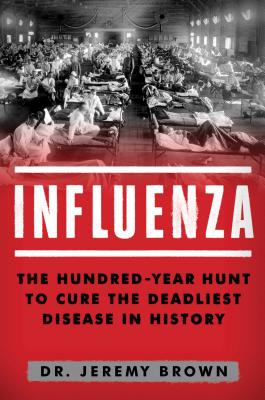 Influenza
By Jeremy Brown:
On the 100th anniversary of the devastating pandemic of 1918, Jeremy Brown, a veteran ER doctor, explores the troubling, terrifying, and complex history of the flu virus, from the origins of the Great Flu that killed millions, to vexing questions such as: are we prepared for the next epidemic, should you get a flu shot, and how close are we to finding a cure? Influenza is an enlightening and unnerving look at a shapeshifting deadly virus that has been around long before people—and warns us that it may be many more years before we are able to conquer it for good.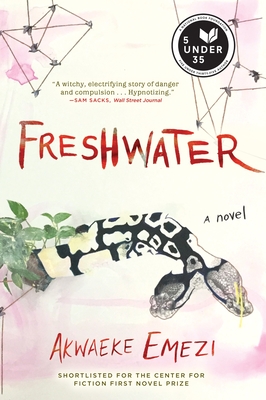 Freshwater
By Akwaeke Emezi:
Now in paperback! Ada has always been unusual. As an infant in southern Nigeria, she is a source of deep concern to her family. Her parents successfully prayed her into existence, but something must have gone awry, as the young Ada becomes a troubled child, prone to violent fits of anger and grief. Born "with one foot on the other side," she begins to develop separate selves. When Ada travels to America for college, a traumatic event crystallizes the selves into something more powerful. As Ada fades into the background of her own mind and these alters—now protective, now hedonistic—move into control, Ada's life spirals in a dangerous direction. Unsettling, heart-wrenching, dark, and powerful, Freshwater dazzles with ferocious energy and serpentine grace, heralding the arrival of a fierce new literary voice.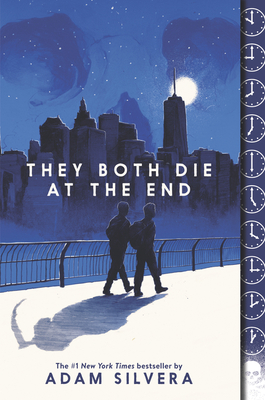 They Both Die at the End
By Adam Silvera:
Now out in paperback is the heartbreaking but hopeful instant New York Times bestseller from the Morris Award-finalist and Publishers Weekly Flying Start author. In a world where people receive a phone call on the day they're going to die, Rufus and Mateo meet through an app called Last Friend and come up with a perfect plan to live their last hours to the fullest. Uplifting and devastating, humorous and sad, They Both Die at the End is a tour de force from acclaimed author Adam Silvera, whose debut novel the New York Times called "profound." It's a story that reminds us there's no life without death, no love without loss—and that it's possible to change your whole world in a day.