Hello all! BookPeople has officially kicked off its season of giving! If you've stopped by the store in the past month you've probably seen our brand new 2018 catalogue! The catalogue is full of our favorite books, gift items, and this year, charities! To further celebrate those charities we will be posting spotlights throughout the month! Each
weekday for the next few weeks, we'll be hosting "give-back" days in the store for a different organization. Mention that day's organization's give-back promotion, and 20% of your purchase will be donated to them. Check out our calendar or visit this page to find out more.
Our spotlight for December 18th is BookSpring! BookSpring is a non-profit that aims to increase literacy through healthcare, education, and community! BookSpring accomplishes this through yearly goals and tons of hard work. This year, BookSpring hopes to distribute 225,000 books to kids in the Austin area!
BookSpring started back in 1974 and has been working hard for the children and families of Austin ever since. BookSpring identifies as a nonsectarian, nonpartisan, and inclusive organization that values: excellence, integrity, education, diversity, and collaboration.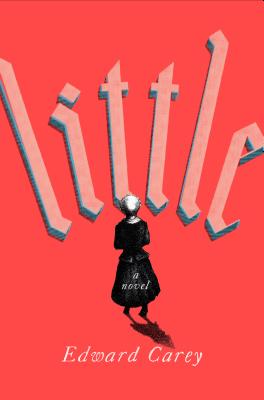 Our CEO Elizabeth chose BookSpring to go with her favorite book of the year, Edward Carey's Little. Of Little, Elizabeth says, "I can't remember the last time I was so instantly smitten with a character."
Stop by BookPeople on December 18th to check out Little (Little is also our trust fall pick and you can order a subscription box with the book and some cool gifts here) and to do some holiday shopping! When you get to the register, mention this blog post and 20% of your purchase will be donated to BookSpring! Keep an eye out for more Season of Giving spotlights to come!
For more information visit: https://www.bookspring.org