Hello all! BookPeople has officially kicked off its season of giving! If you've stopped by the store in the past month you've probably seen our brand new 2018 catalogue! The catalogue is full of our favorite books, gift items, and this year, charities! To further celebrate those charities we will be posting spotlights throughout the month! Each weekday for the next few weeks, we'll be hosting "give-back" days in the store for a different organization. Mention that day's organization's give-back promotion, and 20% of your purchase will be donated to them. Check out our calendar or visit this page to find out more.
Our spotlight for December 12th is Austin Bat Cave! Austin Bat Cave is a non-profit that provides free writing workshops to kids in the Austin area. ABC's programs give kids a chance to find their voices, grow their knowledge, and expand their writing skills!
Austin Bat Cave was founded back in the summer of 2007 at Austin Community College. Their first workshop, which consisted of 27 students, was taught by local authors and poets, By the end of the three day workshop, the students had composed a book of their writings, and were able to publish it.
From then on Austin Bat Cave has helped students from across the city improve their writing skills and publish their works in their annual anthologies.
Floor manager (and avid writer), Lojo chose Austin Bat Cave to go with her favorite book of the year Madeline Miller's Circe. Of the book Lojo says, "Miller writes such gorgeous prose and makes thousands of years feel like no time has passed at all in this masterpiece."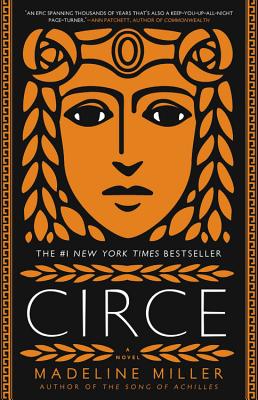 Stop by Bookpeople on December 12th to check out Circe and to do some holiday shopping! When you get to the register, mention this blog post and 20% of your purchase will be donated to the Inside Books Project! Keep an eye out for more Season of Giving spotlights to come!
For more information visit: https://austinbatcave.org/