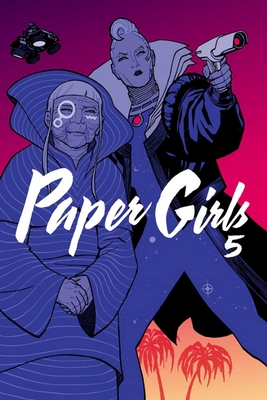 Paper Girls Vol. 5
By Brian K. Vaughn:
Can anyone escape fate? That's what Mac and her fellow newspaper delivery girls must discover as they escape the year 2000 and travel to the distant future. Plus, the truth behind the mysterious "old-timers" is finally revealed. From Brian K. Vaughan, the award-winning writer of comics like Saga, Y: The Last Man and The Private Eye, a digital, pay-what-you-want series available at his site PanelSyndicate.com. His upcoming works for Image Comics include the futuristic military thriller We Stand on Guard with artist Steve Skroce and the young adult mystery Paper Girls with Cliff Chiang.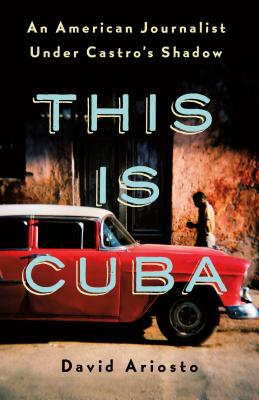 This Is Cuba
By David Ariosto:
This is Cuba begins in the summer of 2009 when CNN offers David Ariosto, a wide-eyed, inexperienced journalist, the chance of a lifetime—a two-year assignment in Havana. Ariosto moves to Cuba with visions of covering the island in the fashion of such literary legends as Graham Greene and Ernest Hemingway. But as the realities of both Castro's police state and America's trade embargo set in, those rose-tinted lenses begin to clear up. Beyond the classic cars, salsa and cigars, lies a country that fiercely guards its Cold War persona—perhaps even more so after the death of its iconic leader. Though Wi-Fi hot spots and American tourists now dot the landscape, the fists of the regime are still up and guarding against the specter of its old nemesis, just 93 miles north. And a crisis is brewing. As American diplomats withdraw following suspected sonic attacks, the country is dealing with its biggest political transition in more than half a century. The fate of a country is up for grabs.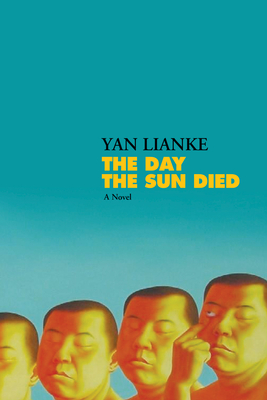 The Day the Sun Died
By Yan Lianke:
Yan Lianke has secured his place as contemporary China's most essential and daring novelist, "with his superlative gifts for storytelling and penetrating eye for truth" (New York Times Book Review). His newest novel, The Day the Sun Died—winner of the Dream of the Red Chamber Award, one of the most prestigious honors for Chinese-language novels—is a haunting story of a town caught in a waking nightmare. In a little village nestled in the Balou mountains, fourteen-year-old Li Niannian and his parents run a funeral parlor. One evening, he notices a strange occurrence. Instead of preparing for bed, more and more neighbors appear in the streets and fields, carrying on with their daily business as if the sun hadn't already set. Li Niannian watches, mystified. As hundreds of residents are found dreamwalking, they act out the desires they've suppressed during waking hours. Before long, the community devolves into chaos, and it's up to Li Niannian and his parents to save the town before sunrise.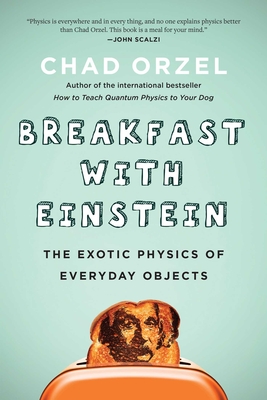 Breakfast with Einstein
By Chad Orzel:
Your alarm goes off, and you head to the kitchen to make yourself some toast and a cup of coffee. Little do you know, as you savor the aroma of the steam rising from your cup, that your ordinary morning routine depends on some of the weirdest phenomena ever discovered. The world of quantum physics is generally thought of as hopelessly esoteric. While classical physics gives us the laws governing why a ball rolls downhill, how a plane is able to fly, and so on, its quantum cousin gives us particles that are actually waves, "spooky" action at a distance, and Schrodinger's unlucky cat. But, believe it or not, even the most mundane of everyday activities is profoundly influenced by the abstract and exotic world of the quantum.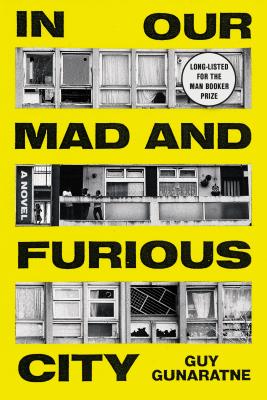 In Our Mad and Furious City
By Guy Gunaratne:
A crackling debut novel from a vital new voice, Guy Gunaratne's In Our Mad and Furious City is a snapshot of London's diverse, frenzied corners. Set in a public housing complex and following five characters, the story is inspired by the real-life murder of a British Army soldier by religious fanatics and the rampant burning of mosques that ensued. It pulses with the frantic energy of London's homegrown grime music and is animated by the youthful rage of a dispossessed, overlooked, and often misrepresented generation.