Hello all! BookPeople has officially kicked off its season of giving! If you've stopped by the store in the past month you've probably seen our brand new 2018 catalogue! The catalogue is full of our favorite books, gift items, and this year, charities! To further celebrate those charities we will be posting spotlights throughout the month! Each weekday for the next few weeks, we'll be hosting "give-back" days in the store for a different organization. Mention that day's organization's give-back promotion, and 20% of your purchase will be donated to them. Check out our calendar or visit this page to find out more.
Our spotlight for December 11th is the Inside Books project! The Inside Books project is a volunteer organization that works to send books and educational materials to the over 140,000 people currently incarcerated in Texas. Inside Books Project is the only books-to-prisoners program in Texas. In addition to providing prisoners with free books and materials, the project also works to educate the general public about issues concerning incarceration.
In order to receive books, prisoners will write to Inside Books about what materials they
are looking for. After reading the letter, the volunteers will choose materials best fit for the request and send them out. The books will then become personal property of the prisoner. So far, Inside Books has sent out over a quarter of a million books all around Texas.
Master Bookseller Thomas, chose the Inside Books Project to go with his favorite book of year, H.W. Brands' Heirs of the Founders. Of Heirs of the Founders Thomas says, "[Heirs of the Founders] has you tearing through the pages to find out what happened next."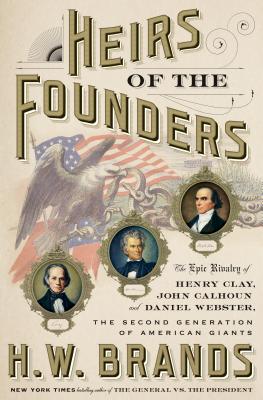 Stop by Bookpeople on December 11th to check out Heirs of the Founders and to do some holiday shopping! When you get to the register, mention this blog post and 20% of your purchase will be donated to the Inside Books Project! Keep an eye out for more Season of Giving spotlights to come!
For more information visit: https://insidebooksproject.org