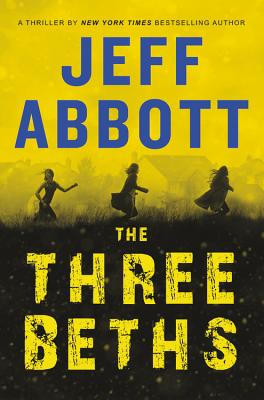 The Three Beths
By Jeff Abbott:
Local author Jeff Abbott is the New York Times bestselling author of fourteen novels. He is the winner of an International Thriller Writers Award and is a three-time nominee for the Edgar award. His newest hit is a psychologically intense and emotionally gripping suspense novel about a daughter's desperate search for her missing mother—one that may lead her closer to home than she ever anticipated. Join us on Thursday, October 25 at 7PM to hear him speak about this twisty new novel and snag a signed copy!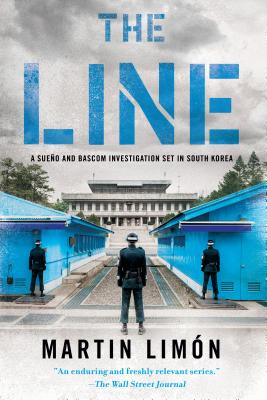 The Line
By Martin Limòn:
Crime Fiction Coordinator Scott says "The Line strikes a perfect balance between plot and character. In doing so, it develops themes that are both deep and subtle. The story and the people in it reflect off of one another, creating an engaging mystery with a lot to say about the two clashing cultures it moves in. More importantly, it gives us two heroes we care about and wish we could share a beer with." Catch Martin Limòn in store with fellow thrilling mystery writer A.R. Ashworth on Friday, November 2 at 7PM and snag a signed copy.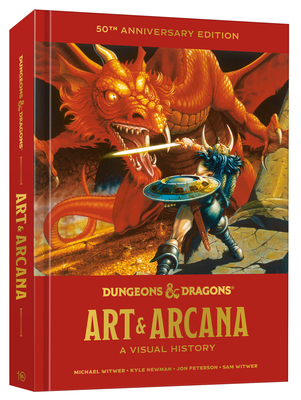 Dungeons & Dragons: Art & Arcana
By Michael Witwer, Kyle Newman, Jon Peterson, Sam Witwer:
The renaissance wave of Dungeons and Dragons enthusiasm has not passed BookPeople by—not only do many of our booksellers play the tabletop game, several have been playing for decades. This new book is a collection of 40 years of D&D history—as the title says, the art and arcana of the game that has been indelibly etched into the conscious of a generation! 448 glossy pages detail decades of dedication to the dice with layers of rich history interspersed with author and artist interviews, original sketches, and stories of how the game touched (ruled) player's lives. With content guaranteed to enchant both the seasoned veteran and the exuberant new recruit, this tome is sure to be at the top of every adventurer's wish list this holiday season!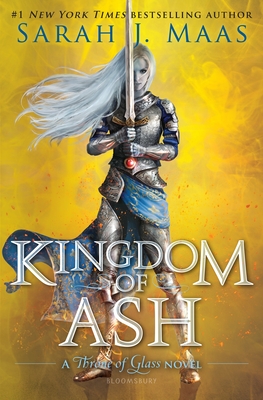 Kingdom of Ash
By Sarah J Maas:
Sarah J. Maas's wildly popular, New York Times bestselling Throne of Glass saga comes to an epic conclusion in this final volume in the series. Fans who have read—or heard of—the shocking twist in Tower of Dawn won't want to miss discovering how infamous assassin Aelin Galathynius's story ends.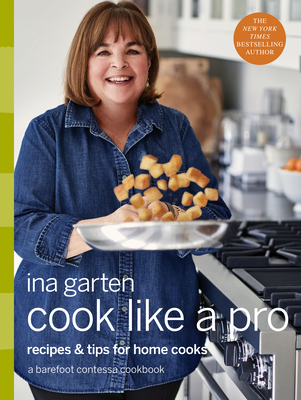 Cook Like a Pro
By Ina Garten:
In her new cookbook, Cook Like a Pro, Ina Garten shares a brand-new collection of recipes, tips, and techniques, so readers can cook with confidence no matter how much experience they have in the kitchen. For Ina, cooking like a pro also means hosting like a pro, and along with know-how like how to tell when a filet of beef is perfectly cooked, you'll find dozens of other great ideas to boost your cooking and entertaining skills such as how to set up an elegant home bar and how to make an impressive Raspberry Baked Alaska that can be completely prepared ahead of time so all you need to do is finish it for your guests before serving. Beginner and advanced cooks alike will love Ina's delectable recipes, and if you have questions along the way, don't worry—Ina's practical cooking advice talks you through every detail, as though she were right there by your side. Come get a copy and start practicing to impress all your friends and family with your new skills this coming holiday season.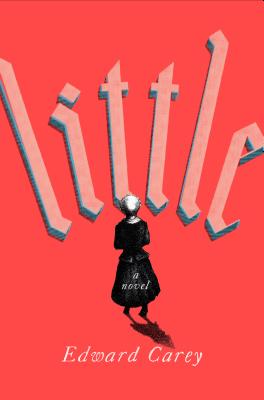 Little
By Edward Carey:
Little is the new release by Edward Carey that has our staff going absolutely fanatical. Our CEO Elizabeth says "I can't say enough nice things about this book. Edward Carey has created one of the most memorable characters in recent memory. I was totally engrossed in the story and devoured the book in three days (no small feat for someone with a full-time job and two kids under ten on summer vacation to contend with). It was so good it made it difficult to start my next read." Marketing director Abby said, "This book is as good as everyone says—I couldn't put it down! Edward Carey's imaginative, inventive mind is put to great work bringing this story and these characters to life. Little is a character unlike any other." Come out to the Austin Central Library TONIGHT at 7PM for an atCentral event in partnership with the Texas Book Festival presenting Edward Carey coinciding with an art exhibit featuring illustrations from the novel and Carey's other works.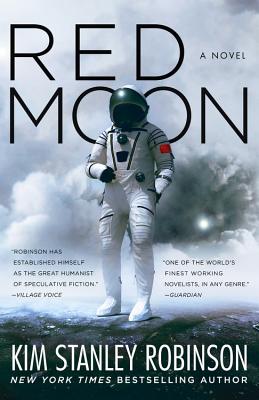 Red Moon
By Kim Stanley Robinson:
Christine says "Kim Stanley Robinson's books never fail to surprise and enlighten. Red Moon is no exception. Set only thirty years from now, the novel is largely told from the perspective of the Chinese, major players in the colonization of the moon. The story follows two men—one young American and one elderly Chinese—who unwittingly get caught up in the intrigue of an upcoming Party election and the fight for social change going on worldwide. With great characters and an intriguing plot, Robinson balances the "red" of revolution with the stark "black and white" of the moon in this fast-paced, enticing SF political thriller that has echoes of 2001: A Space Odyssey."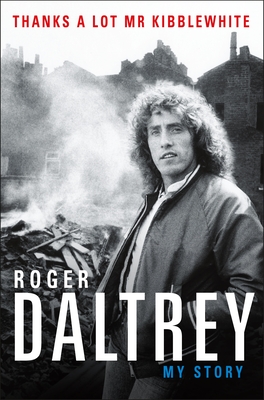 Thanks a Lot Mr. Kibblewhite
By Roger Daltrey:
The frontman of one of the greatest bands of all time tells the story of his rise from nothing to rock 'n' roll megastar, and his wild journey as the voice of The Who. Born in the heart of the London Blitz in March 1944, Daltrey fought his way (literally) through school and poverty and began to assemble the band that would become The Who while working at a sheet metal factory in 1961. In Daltrey's voice, the familiar stories—how they got into smashing up their kit, the infighting, Keith Moon's antics—take on a new, intimate life. Also here is the creative journey through the unforgettable hits including My Generation, Substitute, Pinball Wizard, and the great albums, Who's Next, Tommy, and Quadrophenia. Amidst all the music and mayhem, the drugs, the premature deaths, the ruined hotel rooms, Roger is our perfect narrator, remaining sober (relatively) and observant and determined to make The Who bigger and bigger. Not only his personal story, this is the definitive biography of The Who.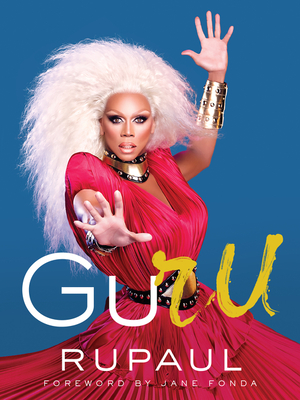 GuRu
By RuPaul:
"You're born naked and the rest is drag." Guru is a timeless collection of philosophies from renaissance performer and the world's most famous shape-shifter RuPaul, whose sage outlook has created an unprecedented career for more than thirty-five years. As someone who has deconstructed life's hilarious facade, RuPaul has broken "the fourth wall" to expand on the concept of mind, body, and spirit. GuRu is full of words of wisdom for all RuPaul fans.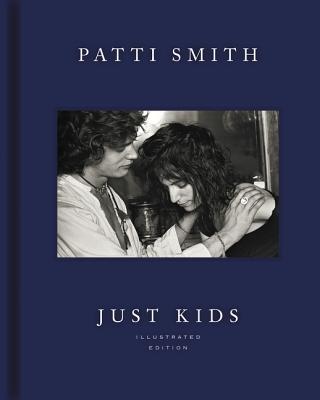 Just Kids Illustrated Edition
By Patti Smith:
Patti Smith's National Book Award–winning memoir—Just Kids—is now richly illustrated with new material and never-before-seen photographs. New York locations vividly come to life where, as young artists, Patti Smith and Robert Mapplethorpe met and fell in love: a first apartment in Brooklyn, Times Square with John and Yoko's iconic billboard, Max's Kansas City, or the gritty fire escape of the Hotel Chelsea. The extraordinary people who passed through their lives are also pictured: Sam Shepard, Harry Smith, William Burroughs, Allen Ginsberg. Along with never-before-published photographs, drawings, and ephemera, this edition captures a moment in New York when everything was possible. And when two kids seized their destinies as artists and soul mates in this inspired story of love and friendship. Come grab a copy from our shelves today!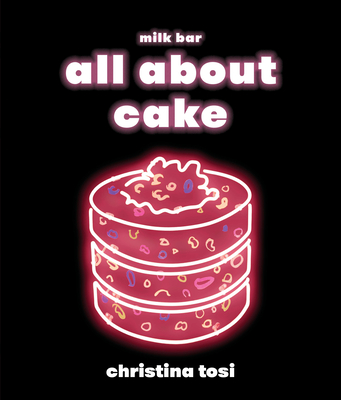 All About Cake
By Christina Tossi:
Welcome to the sugar-fueled, manically creative cake universe of bookseller favorite Christina Tosi. From her home kitchen to the creations of her beloved Milk Bar, All About Cake covers everything: two-minute microwave mug cakes, buttery Bundts and pounds, her famous cake truffles, and of course, her signature naked layer cakes filled with pops of flavors and textures. This book will be your guide for how to dream up and make cakes of any flavor you can think of, whether you're a kitchen rookie or a full-fledged baking hardbody. On our shelves now!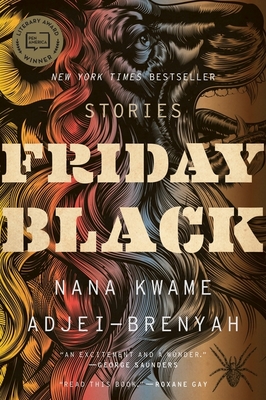 Friday Black
By Nana Kwame Adjei-Brenyah:
Friday Black is another new title that all our booksellers are raving about. So much so that it is our Top Shelf pick for November. Our bookseller Raven says ". . . Nana Kwame Adjei-Brenyah creates a universe that mirrors humanity's darkest sins and despairing hopes. Adjei-Brenyah creates relatable and ordinary characters that are thrust into a hyperbolized structure of the world and his superlative writing easily breeds dark wonders that invoke raw reactions. . . . Friday Black is hands down one of my favorite pieces of writing this year, and leaves me anticipating what more is to come from this author. These stories are for the present, but express caution for the future of American society. This explosive debut will have readers reaching out for more of Nana Kwame Adjei-Brenyah's iconic literary voice." Come in and grab a copy to see what has us all so excited about this extraordinary debut work. And catch Adjei-Brenyah at the Texas Book Festival this weekend, October 27-28 at the Austin capital grounds.