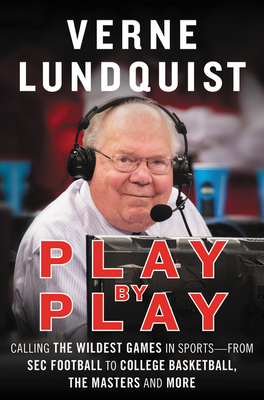 Play by Play
By Verne Lundquist:
One of America's most beloved sportscasters turns the spotlight on his own life, chronicling his incredible life covering Southeastern Conference football and some of the most iconic moments in sports history over the last five decades. Verne Lundquist began his career at KTBC-TV in Austin. He joined CBS Sports in 1982, and during his tenure, covered more than twenty sports for the network. Lundquist was inducted into the National Sportscasters and Sportswriters Association Hall of Fame in 2007, and in 2016 was honored with the Lifetime Achievement Award for Sports at the 37th annual Sports Emmy Awards. Don't miss hearing one of the great sportscasters tell his story TOMORROW, Wednesday, October 17 at 7PM.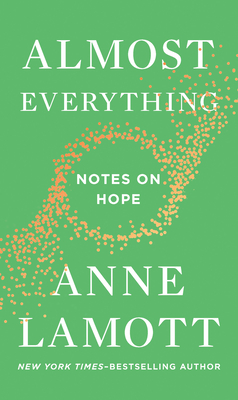 Almost Everything
By Anne Lamott:
From Anne Lamott, the New York Times-bestselling author of Help, Thanks, Wow, comes the book we need from her now: How to bring hope back into our lives. In this profound and funny book, Lamott calls for each of us to rediscover the nuggets of hope and wisdom that are buried within us that can make life sweeter than we ever imagined. Divided into short chapters that explore life's essential truths, Almost Everything pinpoints these moments of insight as it shines an encouraging light forward. Anne will be at First Baptist Church with us on Thursday, October 18. The event is SOLD OUT. But, if you were able to purchase a ticket, don't forget to be there at 7PM to hear her speak.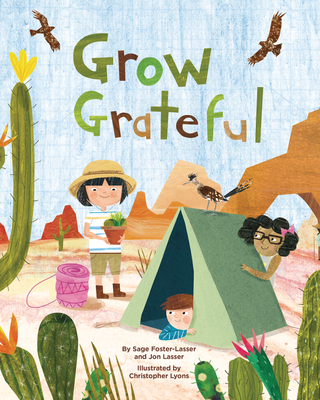 Grow Grateful
By Jon Lasser & Sage Foster-Lasser:
From this father-daughter duo comes the story of Kiko, who goes on a camping trip with her class and learns about gratitude! Throughout the trip, Kiko discovers different things she appreciates about her family, friends, and opportunities. This story is based on the "theory of mind," which is the ability to take perspective of others and recognize that each person has their own thoughts, feelings, and perspectives. Growing gratitude leads to greater happiness and interpersonal relationships. A "Note to Parents and Caregivers" provides information on teaching children how to be grateful. Join us Saturday, October 20 at 2PM to hear Jon and Sage speak and sign books!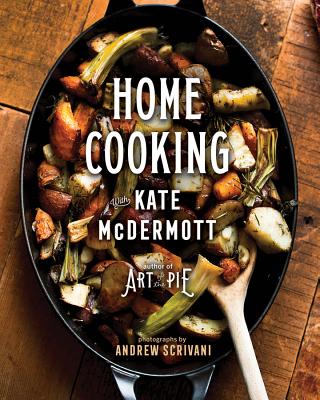 Home Cooking with Kate McDermott
By Kate McDermott:
When she isn't making pie, Kate McDermott has people to feed. From roasted chicken and veggies for Sunday supper to batches of hearty soup to reheat when there's no time to cook, this practical cookbook focuses on staple recipes for people who aren't looking for a part-time job in the kitchen. Using ingredients that can be found in any supermarket and techniques that every home cook needs, McDermott shares tasty and repeatable meals for friends and family. Catch Kate at the Austin Central Library on Monday, October 29 at 7PM for a talk about her healthy, affordable, and delicious recipes.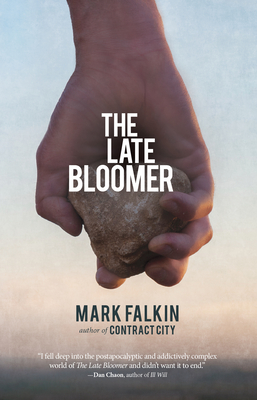 The Late Bloomer
By Mark Falkin:
Mark Falkin, author of the novels Days of Grace and Contract City, depicts an unspeakable apocalypse unlike any seen in fiction—there are no zombies, viruses or virals, no doomsday asteroid, no aliens, no environmental cataclysm, no nuclear holocaust—with a Holden Caulfieldesque protagonist at his world's end. The Late Bloomer is both a companion piece to Lord of the Flies and a Bradburyian Halloween tale, harrowing, grim and poignant in the way of Cormac McCarthy's The Road. Told in Kevin March's singular and unforgettable voice, delivering a gripping narrative with an unsparing climax as moving as it is terrifying. Join us Tuesday, October 30 at 7PM to hear Mark Falkin speak and sign books.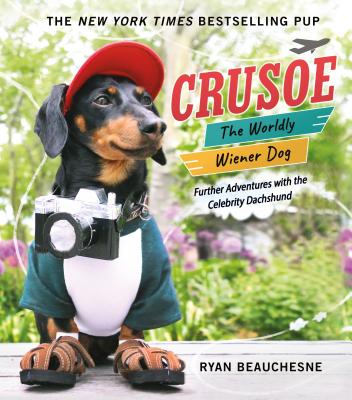 Crusoe the Worldly Weiner Dog
By Crusoe the Celebrity Dachshund & Ryan Beauchesne:
The New York Times bestselling, popular blogger, internet sensation Crusoe, the Celebrity Dachshund returns with a beautiful and whimsical book full of heartwarming and goofy photographs of his around the world travels in Crusoe, the Worldly Wiener Dog. Join Crusoe and his proud papa Ryan Beauchesne in the store on Sunday, November 11 at 1PM for a meet and greet and selfie session with the photogenic pup!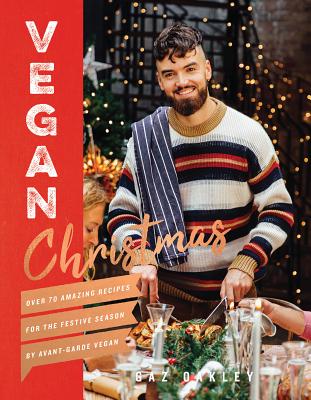 Vegan Christmas
By Gaz Oakley:
Vegans and vegetarians everywhere will have the best holiday period ever with Gaz Oakley's fantastic alternatives to the traditional turkey and trimmings. Gaz is an expert in bold flavors and textures, so everyone can enjoy a spectacular centerpiece and amazing food throughout the festive season. Packed with suggestions for the festivities and advice on how to keep cool in the kitchen if you're cooking on the big day, Vegan Christmas Cookbook offers every solution you'll ever need for what to cook for vegans and vegetarians at Christmas. Grab a copy and come see Gaz in the store on Saturday, November 3 at 2PM.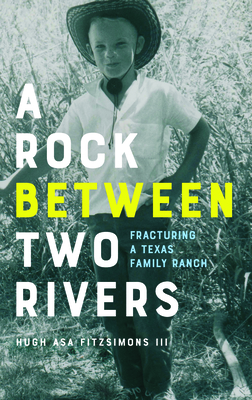 A Rock Between Two Rivers
By Hugh Fitzsimons:
A Rock between Two Rivers is the story of a man coming to terms with the environmental legacy of his family's ranch in Dimmitt County, Texas, and reckoning with the birthright he'll leave for the generations who follow. What began for Hugh Fitzsimons as a mission to expose local ecological hazards from hydraulic fracking has turned into a lifelong ache to understand the more complicated story of how his family changed the land inherited from his grandfather, and deeper still, how the land irrevocably changed the family. Don't miss seeing the author in store on Friday, November 30 at 7PM to speak and sign copies of the book.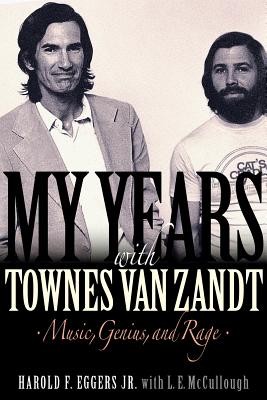 My Years with Townes Van Zandt
By Harold Eggers Jr.:
"Other people locked themselves away and hid from their demons. Townes flung open his door and said, 'Come on in.'" So writes Harold Eggers Jr., Townes Van Zandt's longtime road manager and producer, in My Years with Townes Van Zandt: Music, Genius, and Rage a gripping memoir revealing the inner core of an enigmatic troubadour, whose deeply poetic music was a source of inspiration and healing for millions but was for himself a torment struggling for dominance among myriad personal demons.  A vivid, firsthand account exploring the source of the singer's prodigious talent, widespread influence, and relentless path toward self-destruction, My Years with Townes Van Zandt presents the truth of that all-consuming artistic journey told by a close friend watching it unfold. Don't miss hearing this fascinating true story from the author on Wednesday, December 5 at 7PM.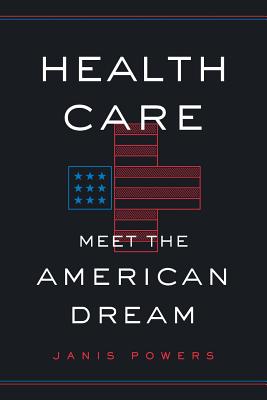 Health Care: Meet the American Dream
By Janis Powers:
The global community clamors for American innovation and ideas. But no one wants our health care system. In Health Care, Powers advocates for a system rooted in the values of the American Dream: personal accountability, longitudinal goal-setting, and community support. Her proposal requires a complete decentralization of the current payment system, ostensibly eliminating both health insurance and Medicare while dramatically altering Medicaid. Come by the store on Wednesday, November 28 at 7PM for Powers' important discussion.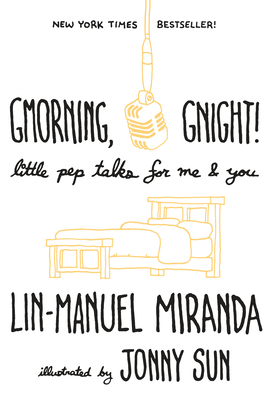 G'Morning, G'Night
By Lin Manuel-Miranda:
Before he inspired the world with Hamilton and was catapulted to international fame, Lin-Manuel Miranda was inspiring his Twitter followers with words of encouragement at the beginning and end of each day. He wrote these original sayings, aphorisms, and poetry for himself as much as for others. Now these affirmations are collected together in a volume illustrated by Jonny Sun (author and illustrator of everyone's a aliebn when ur a aliebn too), making it the perfect gift for those needing a little pick-me-up.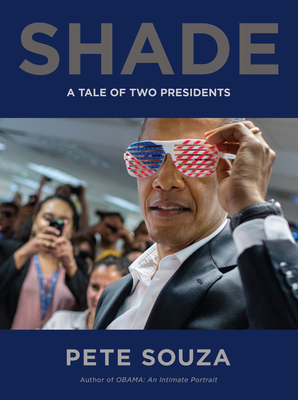 Shade: A Tale of Two Presidents
By Pete Souza:
From Pete Souza, the #1 New York Times bestselling author of Obama: An Intimate Portrait, and former Chief Official White House Photographer for Barack Obama, comes a potent commentary on the Presidency—and our country. In Shade, Souza's photographs are more than a rejoinder to the chaos, abuses of power, and destructive policies that now define our nation's highest office. They are a reminder of a President we could believe in, and a courageous defense of American values. Pete will be at the annual Texas Book Festival October 27-28. Get your tickets now!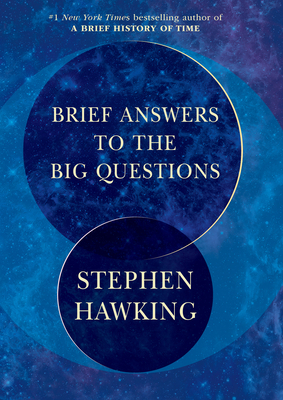 Brief Answers to the Big Questions
By Stephen Hawking:
Stephen Hawking was the most renowned scientist since Einstein, known both for his groundbreaking work in physics and cosmology and for his sense of humor. In his new book, a posthumous message to the world, he turns to the most urgent issues facing us—Will humanity survive? Should we colonize space? Does God exist? These are just a few of the questions Hawking addresses in this wide-ranging, passionately argued final book.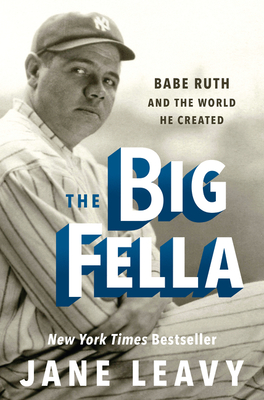 The Big Fella
By Jane Leavy:
After hitting his 60th home run in September 1927, Babe Ruth embarked on the mother of all barnstorming tours, a three-week victory lap across America. In The Big Fella, acclaimed biographer Jane Leavy recreates that 21-day circus and in doing so captures the romp and the pathos that defined Ruth's life and times. Drawing from more than 250 interviews, a trove of previously untapped documents, and Ruth family records, Leavy breaks through the mythology that has obscured the legend and delivers the man.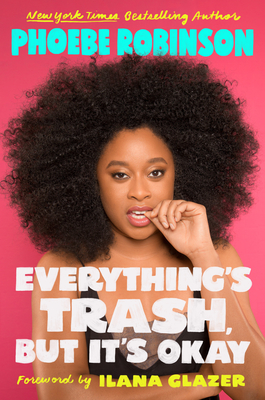 Everything's Trash, But It's Okay
By Phoebe Robinson:
Christina says "Read. This. Book. Buy 10 copies and hand them out to your friends and make them read this book. Phoebe Robinson makes her feminist voice heard in a fun and accessible way while standing up and making sure we listen to the important meaning behind her humor. Her chapter on the failure of white feminism is a standalone that everyone should read and learn from. It's ok to be trash, but it's not okay to treat others like trash." Catch Phoebe at the Texas Book Festival October 27-28 at the Capital grounds!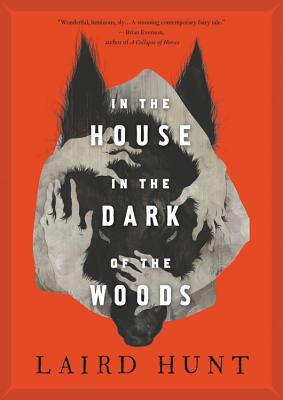 In the House in the Dark of the Woods
By Laird Hunt:
According to Lojo, "If you are looking for something new, and creepy, In the House in the Dark of the Woods is the book for you . . . A woman disappears (or maybe doesn't) in a colonial New England setting when she goes out to pick berries for her man and her son." Maya says "This book beckoned me into its home, absorbed me like blood into the earth, dragged me through the roots of its trees, and in turn I too devoured it." While Gregory thinks it is a "delightfully ambiguous novel of the weirdest kind." And Hanna said it has "Witchcraft, wolves, spooky forests, and boats made of flesh & bone . . . For a dark & haunting tale that is utterly impossible to summarize but will sit on your palate for weeks, read this book!" Check it out and see why our booksellers have fallen in love with this spooky read.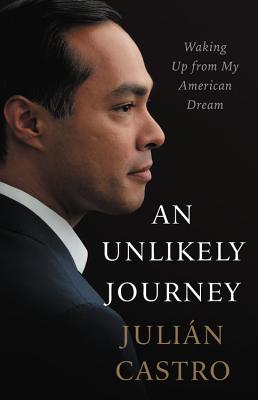 An Unlikely Journey
By Julian Castro:
The keynote speaker at the 2012 DNC, former San Antonio mayor and Secretary of Housing and Urban Development, Julian Castro, tells his remarkable and inspiring life story. Castro's story not only affirms the American dream, but also resonates with millions, who in an age of political cynicism and hardening hearts are searching for a new hero. Born to unmarried parents in a poverty-stricken neighborhood of a struggling city, his prospects of escaping his circumstance seemed bleak. No matter one's politics, this book is the transcendent story of a resilient family and the unlikely journey of an emerging national icon.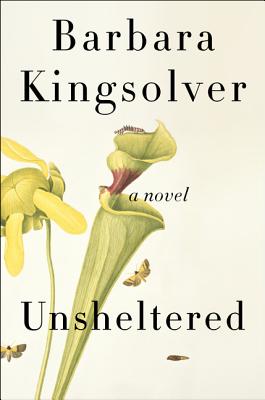 Unsheltered
By Barbara Kingsolver:
Brilliantly executed and compulsively readable, Unsheltered is the story of two families, in two centuries, who live at the corner of Sixth and Plum, as they navigate the challenges of surviving a world in the throes of major cultural shifts. In this mesmerizing story told in alternating chapters, Willa and Thatcher come to realize that though the future is uncertain, even unnerving, shelter can be found in the bonds of kindred—whether family or friends—and in the strength of the human spirit.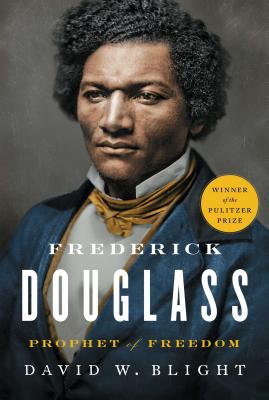 Frederick Douglas: Prophet of Freedom
By David W. Blight:
This is the definitive biography of Frederick Douglass, the escaped slave who became the greatest orator of his day and one of the leading abolitionists and writers of the era. Blight has drawn on new information held in a private collection that few other historian have consulted, as well as recently discovered issues of Douglass's newspapers. Blight tells the fascinating story of Douglass's two marriages and his complex extended family. There has not been a major biography of Douglass in a quarter century. David Blight's Frederick Douglas affords this important American the distinguished biography he deserves.