By Cathy Maxwell
I had so much to tell you in the September column, but then I was caught up in the hurricane evacuation in North Carolina. It is a long story. It included four dogs, two cats, one grandson, and a betta fish. All are safe and I'm back in time for the curious month of October when Christmas stories appear alongside heroes and heroines who would be ghoulish in any other genre—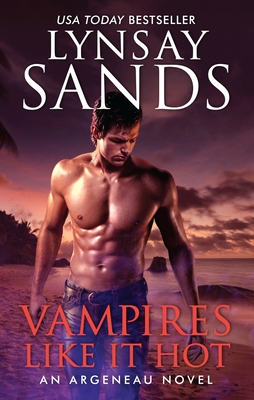 Creatures of the night first . . . vampires and werecreatures are hard to find in bookstores lately.  However, the ever popular Lyndsay Sands pulls out all the stops in VAMPIRES LIKE IT HOT, another installment in her Argeneau series. Sharp dialogue, non-stop action, and a pirate ship of vampires combine with Sands's trademark fun sex as her protagonists meet their lifemates to make this a winner.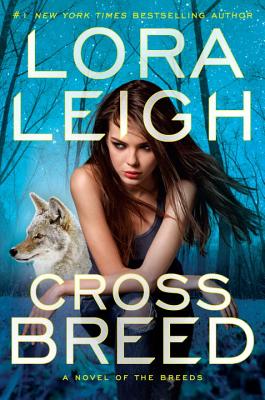 Cassie Sinclair is a mix of wolf, coyote, and human in Lora Leigh's CROSS BREEDS.  The mythology behind paranormal romances intrigues me. They have complete worlds that makes a young woman coming to terms with the beasts raging inside her or a vampire pirate ship believable. There is a suspense plot in CROSS BREEDS, but you will read it for the lust.  Again, quick dialogue and strong characters.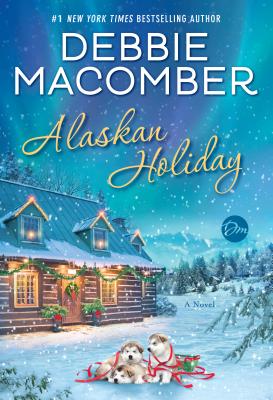 It seemed everyone I know went to Alaska this summer. Now Debbie Macomber brings Alaska to us in ALASKAN HOLIDAY where a young couple must choose between their dreams or the possibility of love.  The back cover blurb says: "Debbie Macomber is at her best in this beautiful holiday story about the far journeys we travel to find a place to call home." I couldn't have said it better.  Contemporary romance with the homespun magic of Christmas.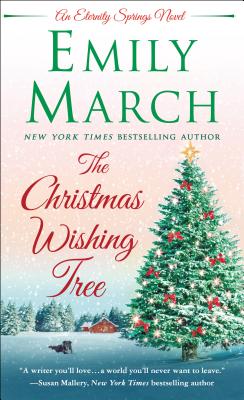 In the same heartwarming vein is Emily March's THE CHRISTMAS WISHING TREE. Jenna Stockton is hiding from her past in the small down of Eternity Springs, Colorado. Her life unravels when her path crosses Devin Murphy's, who is home for the holidays, in the form of a phone call to Santa from her adopted son. (It works. Trust me.) Devin pushes her to confront her secrets. There is a hint of suspense, the positive power of family, and a Colorado Christmas.  What isn't to enjoy?
A tidbit of info, Emily March is a proud graduate of Texas A&M.
There will be more Christmas books next month. After all, 'tis the Season.
Also noteworthy—
October 27–28, The Texas Book Festival downtown will host two romance panels on that Saturday. At 11:30 Alyssa Cole, Jasmine Guillory, Cynthia Rax, and Sophie Jordan in "Beyond Bodice Busters: Writing Sex (and Romance) in 2018." Dallas writer Lindsay Emory will moderate. At 2 pm, Cathy Maxwell, Julia London, Cynthia Rax, and Priscilla Oliveras for "Romance in Texas: Not Just for Cowgirls." Austinite/Romance blogger Kristy Birch will moderate.  Hope you can join us! For more information along with the complete schedule: https://www.texasbookfestival.org/schedule
November 9, NYT bestsellers Kristan Higgins and Sophie Jordan along with Austin favorite Christa Sinclair will read from their books at The Heart of ATX—Romance Reading Salon. The reading starts at 7 p.m. and is held at Assemblage, a contemporary arts and crafts gallery in Buda. Space is limited. For information and the link for reservations, contact Cathy Maxwell at cathy@cathymaxwell.com
Old School Romance Book Club Austin meets once a month around the city. The next meeting is October 14 at 3:30 p.m. at The Brass Tap in the Domain. Everyone is welcome. For more information including what book we are reading for the month: https://www.facebook.com/OSRBCATX
The Romance Book Club at the New Central Library meets the second Tuesday of the month at 6:30 pm.  They will be meeting November 13 to discuss graphic romance novels, always a fun discussion.  For more information https://library.austintexas.gov/event/romance-book-club-492265
Cathy Maxwell is a local Austin author with over thirty best-selling historical romance novels. Her latest books, IF EVER I SHOULD LOVE YOU and A MATCH MADE IN BED, are on the shelves NOW. http://www.cathymaxwell.com