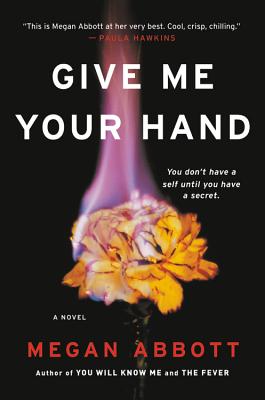 Give Me Your Hand
By Megan Abbott:
Megan Abbott's latest, Give Me Your Hand, uses the backdrop of the science field to look at the danger of ambition and secrets with two researchers reunited in competition for a research project under an esteemed scientist and a shared confidence severed their bond in high school. Megan will be joining Ace Atkins, whose new book is The Sinners, for an event here Tuesday, July 24th at 7pm.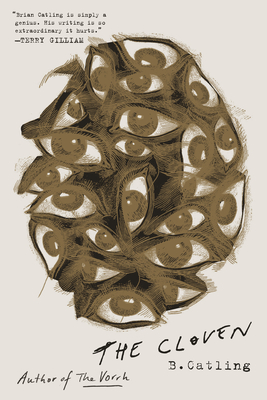 The Cloven
By Brian Catling:
​The Cloven is the stunning conclusion to the epic, genre-busting Vorrh Trilogy, a favorite of our former inventory manager Raul who read and loved each book in the series he calls "One of the most imaginative and engrossing fantasy trilogies ever written; the scope and talent of the author to even come up with such a story makes it worth your while to dive in." Join Brian Catling at the Austin Public Library for a talk and signing tomorrow, Wednesday, July 18 at 7PM. ​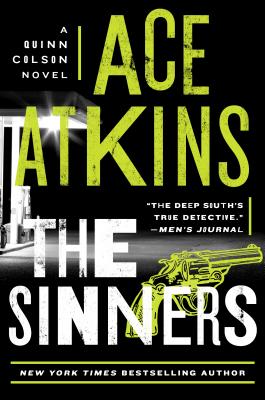 The Sinners
By Ace Atkins:
This newest novel from New York Times bestselling crime master Ace Atkins, revisits former Army Ranger Quinn Colson who reluctantly returns to his corrupt Mississippi hometown and his family's dark history, when he takes up the mantle of County Sheriff, a position once held by his disgraced uncle. Violence comes in many forms…and this time it may be more than Quinn Colson can handle. Ace joins Megan Abbott, whose new book is Give Me Your Hand, on Tuesday, July 24th at 7PM.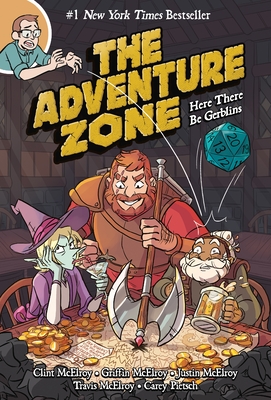 The Adventure Zone: Here There Be Gerblins
By Griffin McElroy:
The Adventure Zone is another staff favorite. It comes highly recommended by our new Inventory Manager Maya, master bookseller Thomas W. says "I devoured it the first time in under an hour and then went back and read a little more carefully a second time. It has all of the zany fun and weird fourth wall humor of the original, and it even manages to keep our DM and best friend Griffin involved too! I laughed, I cried (from laughter), it was better than Cats!" Our art director Tomoko says "Even if you're just picking this up because the McElroys playing D&D is one of the funniest things you ever seen/heard, please take a moment to drool over the sheer amount of artistic skill from Carey Pietsch on the page! That said, the storytelling and transition from podcast to print is FANTASTIC—the McElroys' take on this D&D staple is SO fresh and hilarious. There is a boatload of personality packed into these pages and I can't wait for future volumes!", and part-time bookseller Will B says "I have to say that my expectations were not just met, but blown away—Here There Be Gerblins is filled with humor and honestly some of the best DnD centric graphic scenes that I have seen in print." If you're one of our lucky BookFriends who got a voucher, don't forget that the signing with Griffin McElroy will be JULY 27th at 7PM becase we're COMPLETELY sold out folks! See you there!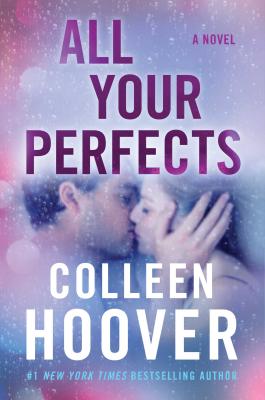 All Your Perfects
By Colleen Hoover:
Number one New York Times bestselling author of It Ends with Us is back with her newst tour de force novel about a troubled couple in a damaged marriage. Colleen Hoover joins us on Thursday, August 9 at 7PM to talk and sign copies of All Your Perfects. Don't miss out on this heartbreaker.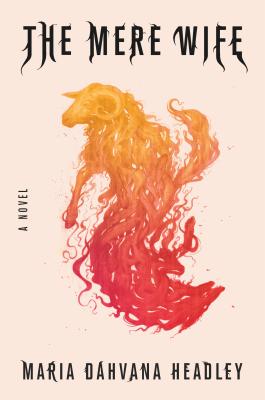 The Mere Wife
By Maria Dahvana Headley:
New York Times bestselling author, with the memoir The Year of Yes, Maria Dahvana Headley presents a modern retelling of the literary classic Beowulf, set in American suburbia as two mothers—a housewife and a battle-hardened veteran—fight to protect those they love in The Mere Wife. She'll be at Bookpeople on Tuesday, August 14 at 7PM to talk and sign books.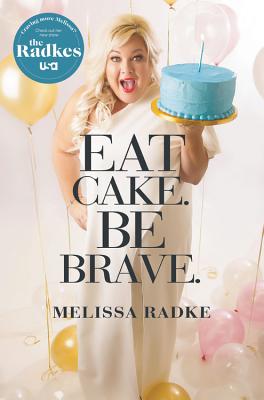 Eat Cake. Be Brave.
By Melissa Radke:
When Melissa turned 41 she made a decision to be brave. To live brave—bolder and freer. Everyone thinks our lives are supposed to change when we turned 40…but hers didn't. Yet every piece of it changed when she turned 41; when she set out to prove that it wasn't too late for her, that careless words wouldn't stunt her, and rejection would not stop her. This book is about how all the years of her life led up to the one that changed it. Join Melissa this Saturday, July 21 at 6PM.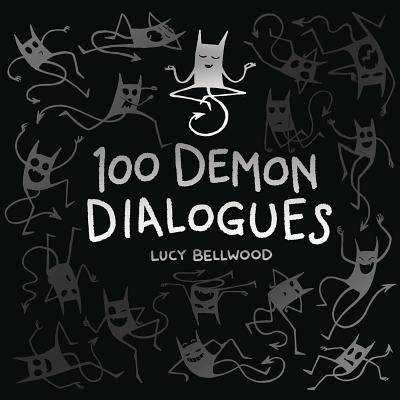 100 Demon Dialogues
By Lucy Bellwood:
Navigating the rocky shores of self doubt with charm and honesty, 100 Demon Dialogues is a collection of comics for anyone who wants to talk back to the little voice in their head that says "You're no good." Cartoonist Lucy Bellwood is beset by a tiny, petulant demon who embodies workaholism, imposter syndrome, and fear of missing out. Fed up with its constant nagging, she sets out to defang and humanize her inner critic in a series of conversational comics. From overcoming self-doubt to prioritizing self-care, Bellwood and her demon embody a hilarious and relatable partnership that will resonate with people from all walks of life. 100 Demon Dialogues reminds us that we are not alone in our fear, and that our best self always comes hand-in-hand with a little demon of our own. Join Lucy on Monday, August 20 at 7PM to hear how she deals with her own little demon.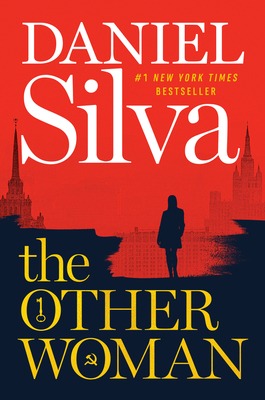 The Other Woman
By Daniel Silva:
#1 New York Times bestselling author Daniel Silva strikes again! The Other Woman is the 18th installment in the hugely popular Gabriel Allon series.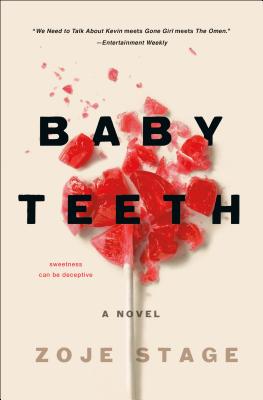 Baby Teeth
By Zoje Stage
From this debut author comes Baby Teeth, a story about a perfect-looking family and a mute little girl who wants nothing more than to kill her mother. Sound intriguing? This electrifying, creepy novel is already making its way onto many favorite lists, and Its sure to be one to keep you up at night.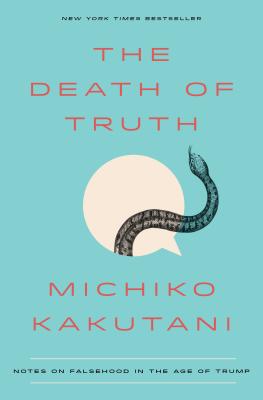 The Death of Truth
By Michiko Kakutani:
The Death of Truth from Michiko Kakutani is one of our July New and Noteworthy picks! Kakutani takes a look at the cultural forces that contributed to the decline of truth. In social media and literature, television, academia, and political campaigns, Kakutani identifies the trends—originating on both the right and the left—that have combined to elevate subjectivity over factuality, science, and common values.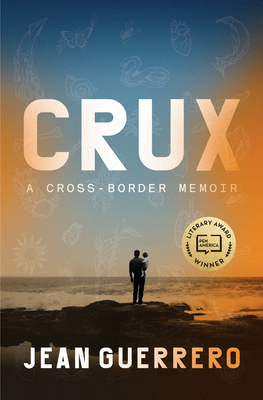 Crux: A Cross-Border Memoir
By Jean Guerrero:
From the winner of the PEN/FUSION Emerging Writers Prize, Fronteras reporter for KPBS, NPR and PBS affiliate in San Diego, reporting on cross-border issues for radio and tv, comes a timeless story about family and borders. Jean Guerrero's memoir is a daughter's quest to find, understand, and save her charismatic, troubled, and elusive father, a self-mythologizing Mexican immigrant who travels across continents—and across the borders between imagination and reality; and spirituality and insanity—fleeing real and invented persecutors.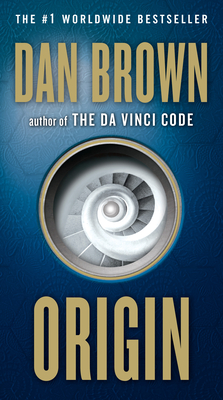 Origin
By Dan Brown:
From the author of numerous #1 international bestsellers, including The Da Vinci Code, Inferno, The Lost Symbol, Angels & Demons, Deception Point, and Digital Fortress, comes the paperback release of Origin. Fans of Brown's well known character Robert Langdon will be thrilled to go on another adventure with him.