If BookPeople were a human, with all the necessary organs and appendages, Merrilee and her son Thomas would be it's heart. For 24 years Merrilee has been part of the BookKid's team and Thomas practically grew up in the bookstore–today they are recognized by our community as masters of literary knowledge (Merrilee can name picture books based on a vague cover descriptions) and repositories of the best book recommendations (young or old, Thomas can recommend a book for anyone!). Here Merrilee and Thomas talk about 20 years with Harry Potter:
I can't say I remember it like it was yesterday. But I DO remember holding the very first Harry Potter book I'd ever seen, the first of thousands I'd eventually have in my hands.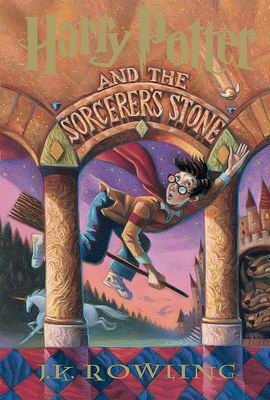 The title sounded interesting, like something my son—raised on a steady diet of fantasy novels—might like. And he did. In fact, we BOTH loved it.
He was 13 then, in the fall of 1998, and hung out here at the bookstore after school and on Christmas break. He helped me hand-sell Harry Potter that first holiday season, and it wasn't easy—a hardcover book by an unknown, debut author. We might have sold a dozen those first few months, and we were so proud of ourselves.
A few years ago I read The Sorcerer' s Stone again for the first time since it came out (yes, I've only read it twice) and a couple of things struck me as I was re-reading it.
First, I'd forgotten how good it is and how much I love it.  
Second, a lot of things have changed since then: people, our store, even publishing. My son is an adult now; kids, and boys especially, seem to read a lot more; Harry Potter made it cool to be a book nerd, and made it ok for adults to enjoy "children's" books. The New York Times even added a children's bestseller list because of Harry Potter.
Looking back, I had one more thought: imagine all the books and characters we might not have met if Harry Potter hadn't helped pave the way: The Girl who Drank The Moon; Savvy, and its companions; Tuesdays at the Castle.
So many years, so many great books. Happy 20th anniversary Harry, and thank you, J.K. Rowling.
— BookKids Expert, Merrilee W.
I actually do remember it like it was yesterday, even though it's been twenty years. The funny thing is, I don't remember getting the book or even starting the book—I remember finishing it. I was laying in the den, reading those last few pages, and the moment that Harry walked back through the barricade, lamenting that he must go back to the real world, I agreed with him fully. In fact, I wanted to go back to Hogwarts so bad that I turned back to page one and started reading again. I would do that several more times while I waited for the second book, and every time I would get drawn in just as before.
At that time YA literature as we know it didn't really exist yet. There had been no explosion of books written for and marketed specifically to teenagers. I went from reading classic children's fantasy straight into adult books like Dragons of Autumn Twilight and The Belgariad, because there weren't many transition books. Then Harry Potter happened. The first book didn't do it. But after the second book, people started asking for more; asking for things to fill the gaps between Potter books. Suddenly we had twelve year old Irish criminal masterminds, Greek demigods, and medieval Rangers…children's books kept exploding. Harry Potter midnight release parties with 3,000 people started happening, children's books were made into films, and BookKids became the most popular section of the store.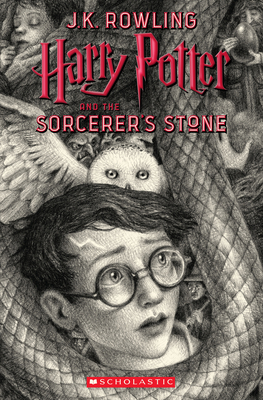 It still hasn't stopped—more keep coming every year, and twenty years after reading the first Harry Potter and wishing there was more books for kids my age, I stand amazed at the depth of children's lit characters that exist today. Harry Potter changed the game in a way that no book before it had—and I doubt anything after it will, though at this point nothing will surprise me.
—Master Bookseller and Ares Cabin Master, Thomas W.
Join us as we relive the magic at our Harry Potter 20th anniversary celebration on July 31 at 6PM.