Event Coordinator Matt is currently reading Amelia Gray's new novel and can't stop recommending it! Set in prewar Europe, ISADORA builds upon the real life story of Isadora Duncan, widely considered to be the mother of modern dance, and explores the artist's tumultuous life following the tragic death of her two children. Matt says: "Each chapter alternates between perspectives of the fascinating and complex main characters. Isadora, herself, is unforgettable. Her character pulls you into the story. And Gray can write sentences that are like knives in the chest." Amelia Gray will be here for a talk and signing on Monday, June 19th at 7pm. Don't miss out!
Michael Crichton – Dragon Teeth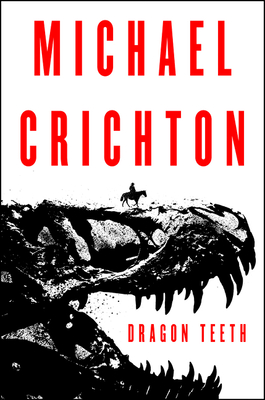 Thomas says: JURASSIC PARK and GREAT TRAIN ROBBERY were two of my favorites when I was younger. This book is a stunning blend of the two that becomes something more than the sum of its parts. Set in the Old West amidst the Indian Wars of the 1870s, Custer gets massacred 80 pages in–Crichton thrills with a fictionalized account of the very real, and incredibly vicious, rivalry between two paleontologists: Othniel Charles Mars and Edward Drinker Cope. From blown up dig sites and false murder charges to attempted murder and instigation of Native American attack nothing was off limits between these two and Crichton explores their sordid rivalry in a book that I can say is a very first for me: a paleontological thriller.
Bookseller Julia is traversing the world, but that doesn't mean she can't still recommend books! Of CHEMISTRY she says: "Weike Wang's prose is so funny and smart, and her narrator is utterly endearing. She perfectly characterizes the moment of questioning "What am I good at?" vs "What do I like?" and "Is there an intersection?" that every young person experiences, and the self-flagellation that follows the inevitable question, "Well, do I deserve any of it, anyway?"
THE LONG DROP by Denise Mina–highly acclaimed Scottish author–is our MysteryPeople Pick of the Month and it's a fantaastic read, y'all! It's always something special when an author you love comes out with a new book–but when they push beyond the bar they've set, it's something you just can't stop talking about! Mina's new novel that twines class and crime with psychology fictionalizes the 1950's account of a household of women killed in their beds, and the two men suspected for the crime.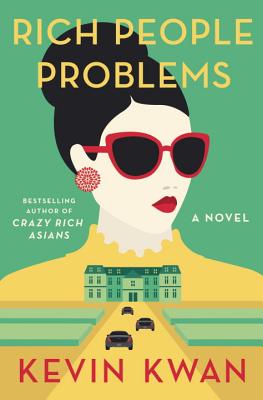 Kevin Kwan –  Rich People Problems
"Rich People Problem No.1: Your regular table at the fabulous restaurant on the exclusive island where you own a beach house is unavailable." Our accounting assistant Will K. is a big fan of Kevin Kwan's work and he's reading his way through the final book of the Crazy Rich trilogy, RICH PEOPLE PROBLEMS, now! He's loving it, of course, and is highly anticipating the movie adaptation of CRAZY RICH ASIANS!
Katherine Heiny – Standard Deviation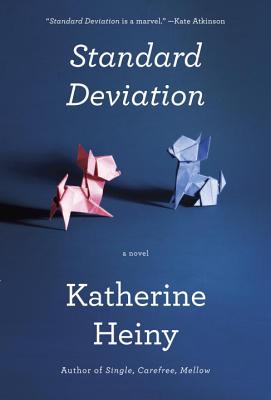 Brand new from the author of SINGLE, CAREFREE, AND MELLOW, a collection of short stories comes a hilarious and rueful debut novel of love, marriage, infidelity, and origami. Graham has left his wife to marry fun, spontaneous, irrepressible Audra. But Audra can also be exhausting, and overly interested in making friends with Graham's first wife. As they spend more and more time together, Graham begins to wonder why, and how, and if he made the right choice. Heiny is incredibly funny, don't be surprised if you catch yourself sharing quotes with complete strangers on the bus!