After over a decade of selling books, I finally get my own endcap to feature books to champion. I didn't intend to pick all women writers when I started choosing, but after I realized that's what I was doing, I kept going. At a glance, they seem pretty varied, but upon closer inspection, they all hit pretty hard upon the human experience.
A few of my newer favorites from the past year or so:
Barkskins by Annie Proulx is one of the few books in the past five years or so that I can say is truly worthy of its hundreds and hundreds of pages. It blew me away with its scope and its detail. This story of multiple generations revolving around the timber industry is much more multifaceted than its intensity and thematic heaviness about global warming.
Homegoing by Yaa Gyasi is another standout generational historical saga, each chapter devoted to a different character of the ancestors of two separated sisters. In a year when Colson Whitehead's Underground Railroad garnered well-deserved praise, Gyasi's complex story of slavery got slightly overshadowed, but is equally compelling.
Elif Batuman's The Idiot is a seemingly simple story of a college freshman navigating friendship, romance, and school, but I can't think of a single other book like it. I certainly can't think of another character like Selin. The book is basically about her interior self, and her voice is full of a an intelligence and humor that will echo in your head as you look at the world differently.
Some of my older favorites:
I completely devoured The Quick by Lauren Owen when I read it a few years ago. It's the perfect summertime read. Or wintertime. Or anytime when you need a little reading pick me up. I hesitate to say too much about the plot because there are lots of twists and turns. Just know that it's set in Victorian London and not everything is as it seems. And the ending is sublime.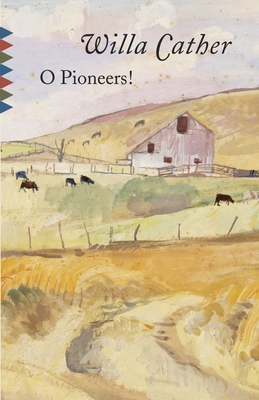 I'm a big fan of Willa Cather, and my favorite book in her plains trilogy (doesn't need to be read in any order) is O Pioneers!. Although written at the beginning of the 20th century, as in all Cather's work, it feels surprising fresh and modern. It tells the story of Alexandra, who takes over her family farm. She is quite the feminist!
Clarice Lispector was a Brazilian writer of the mid-twentieth century who I only discovered once her works began to be re-translated and published (in gorgeous editions) by New Directions. Her first novel Near to the Wild Heart isn't an easy read, but it is intriguing and beguiling, with fantastic sentences like "The certainty that evil is my calling, thought Joana." Much like The Idiot, it navigates the inner life of a young woman, yet is completely different in tone. I highly recommend Lispector for the ambitious literary reader.
Love Me Back by Merritt Tierce is another novel about a complicated woman. A young mom working as a waitress in a fancy restaurant, Marie makes a lot of bad decisions. Like, a lot. Which might be what makes this book such a page-turner. But it's also a no holds barred, gut wrenching reality check about how rough life can be and the choices we have to make to get through it. Bonus: Tierce is a Texas writer!
I'm also a YA fan, and two wildly different but equally fantastic books I highly recommend are The Strange and Beautiful Sorrows of Ava Lavender by Leslye Walton and The Diviners by Libba Bray. Strange and Beautiful Sorrows is a hauntingly beautiful tale of a girl born with wings. It's about love gained and lost by three generations of women. When I read it I couldn't help but think how absolutely Walton understands heartbreak. Magical realism at its finest. The Diviners is pure fun, set in 1920's New York City, with characters deep in supernatural powers and the occult. It's atmospheric and full of plot-driven shenanigans.
Books I want to read:
Almost every bookseller and avid reader I know is in love with Geek Love by Katherine Dunn. How have I not read it yet?!?!
The Lover by Marguerite Duras has been on my to-be-read list for a long time. I've always been drawn to its title and slim size. Someday soon I'll grab it from the shelf in-between books and devour it all at once.
Katherine Anne Porter was a writer who has slowly crept into view for me. A Pulitzer prize winning writer from Texas, I can't wait to read and really discover her, starting with her big sprawling novel, Ship of Fools.