Guest post by Cathy Maxwell
Disclaimer: I didn't set out to write just about Austin writers, but the truth is, many of the top ones call this area home.  Lucky us!
KISSCON TAKES AUSTIN— BookPeople was proud to host KissCon, the mini romance con sponsored by HarperCollins, last month.  Austin proved she is a romance-loving town with a standing room only crowd.  Guests included best-selling authors Jill Shavis and Laura Lee Guhrke, alongside Texas authors, Ilona Andrews, Cheryl Etchinson, Lorraine Heath, Sophie Jordan (who writes Romance and Young Adult), Cathy Maxwell, and Lori Wilde. Find their books on our shelves or bookpeople.com.
AUSTIN WRITER CHERYL ETCHISON RECEIVES TWO RITA NOMINATIONS—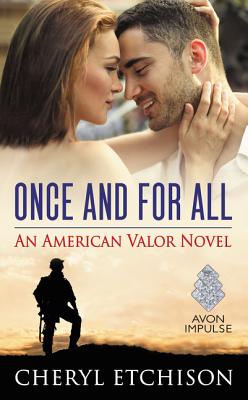 Etchison's debut novel Once and For All: An American Valor Novel is a contender for the Romance Writers' of America's coveted RITA Award in two categories: "Best First Book" and "Best Contemporary Romance: Mid-length."  The winners will be announced July 27th at the Romance Writers of America's annual conference in Orlando.
A former journalist, Etchison knows her way around a story.  Once and For All is about second chances, living fully, and being unafraid to love. The heroine, Bree, has survived cancer not just once, but twice.
Now Bree is anxious for a fresh start in a place where people don't treat her like she is sick. Her wish is granted with one with one major string attached—Staff Sergeant Danny MacGregor, the man who broke her heart ten years before. Bree was Danny's first friend, first love, first everything. Maybe he likes playing the hero. Maybe he's trying to ease ten years of guilt. What follows is a marriage of convenience with a twist, one of my favorite plots.
Find Once and For All and Etchison's second book Here and Now on our shelves or at bookpeople.com
NEW AND NOTEWORTHY–
Another Austin writer, Julia London has her second book of a Scottish historical trilogy out now. Hard-Hearted Highlander is the sequel to Wild Wicked Scot. Both are at bookpeople.com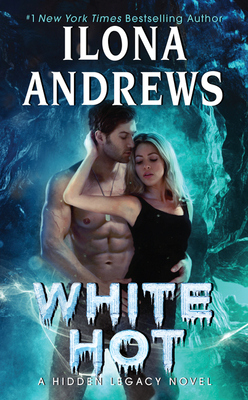 Paranormal fans rejoice—White Hot, the next in the "A Hidden Legacy" series by Austinite Ilona Andrews hits shelves May 30th.  The first book is Burn for Me and readers have been impatiently waiting to learn more about Nevada and Rogan.  Word is the third book will be released this August.
Andrews was recently honored at the RT Booklover's Convention in Atlanta with a "Career Achievement" award in Urban Fantasy. Another KissCon author, Lorraine Heath received her award for "Historical Romance".  Heath's latest, An Affair with a Notorious Heiress, also releases May 30th.
Other RT Booklover honorees you can find in the store or at bookpeople.com include–
First Historical Romance – How the Duke was Won by Lenora Bell
Historical Love and Laughter— A Date at the Altar by Cathy Maxwell (Austin!)
British Isles Set Historical Romance— Duke of Pleasure by Elizabeth Hoyt
Historical Romance of the Year— Forbidden by Beverly Jenkins
Series Romance— One Hot December by Tiffany Reisz
Contemporary Romance— A Change of Heart by Sonali Dev
Romantic Suspense— The Fixer by HelenKay Dimon
Paranormal Romantic Suspense— Deadly Silence by Rebecca Zanetti
Futuristic Romance— Born of Legend by Sherrilyn Kenyon
Urban Fantasy Worldbuilding— The Dirt on the Ninth Grave by Darynda Jones
Erotic Romance— One with You by Sylvia Day