We couldn't be more excited–Colm Tóibín's thrilling retelling of Clytemnestra of Mycenae, HOUSE OF NAMES, comes out today and he'll be here tonight at 7PM! A story of vengeance and murder most spectacular, Tóibín dives into ancient Greek legend, breathing new life into an extraordinary character and all her passion–a queen who exacts the deepest retribution for all the cutting betrayals and transgressions of her husband.
Pantsuit Nation – Edited by Libby Chamberlain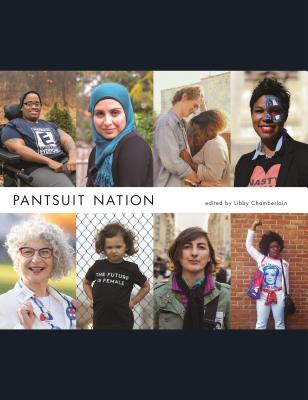 During one of the most contentious and heated elections we have seen, Libby Chamberlain started the secret Facebook Group "Pantsuit Nation"–but what started small exploded to over 3 million members in the weeks surrounding the election. Now the group hosts nearly 4 million members worldwide, sharing stories and photos of inspiration and support on what it means to live, work, struggle, love and celebrate in this world. On Mother's Day, May 14th at 2PM, a panel of contributors will be here at BookPeople to share their stories and lives with us, celebrating the women that won't back down. Join us!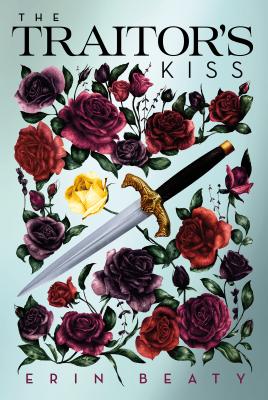 Erin Beaty – The Traitor's Kiss
To escape an undesirable marriage, Sage Fowler apprentices with a matchmaker–but she couldn't possibly have anticipated the life of thrilling secrets she was stepping into! This is it, y'all! All four books on the Fierce Reads 2017 tour stopping at BookPeople are finally here! To kick off her new series, Erin Beaty has created a thrilling espionage tale that brings to mind Jane Austen with spies! She will be here May 15TH at 7PM as part of the Fierce Reads panel with Scott Westerfeld, Taran Matharu, and Kristen Orlando–don't miss this incredible YA event!
The renowned fantasy and science fiction writer China Miéville has long been inspired by the ideals of the Russian Revolution and here explores how the Russian monarchy was so quickly turned into the first socialist state, both the forces and individuals involved, and reveals a breathtaking story. Bookseller Molly O is super excited about this new release because she always loved Miéville's sci-fi takes on Marxism, his expertise in the area, and (since she really enjoyed his thesis on Marxist economics) his return to non-fiction! Plus she's a huge fan of Verso, one of the biggest independent radical publishing houses, and loves this author-publisher pairing.
With incredible access to the president, Pulitzer Prize-winning author David Garrow brings us a definitive account of Obama's life before he ran for president. This truly is President Obama as we've never seen before, with revelations about his childhood and adolescence, and details about how he grew up. Garrow is thorough and detailed, and isn't afraid to include what might and might not be flattering to Obama in this daring tell-all about the making of a truly unique American President.
Haruki Murakami – Men Without Women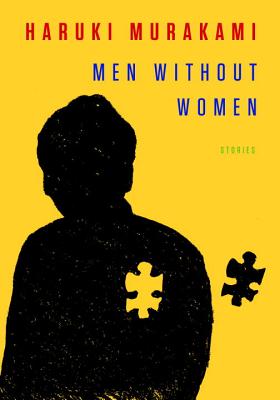 Part-time bookseller Will was pretty excited to read Haruki Murakami's new short story collection, since he's been a fan of Murakamis for years–he says "Focusing on one of the most interesting subjects we know, men and women, Murakamis has crafted a truly intriguing collection. There is a special kind of loneliness reserved for men without women and I feel that these stories subtly and truly convey it. In keeping with Murakami's magical realism I've always enjoyed, I would recommend MEN WITHOUT WOMEN to fans of Murakami's other work as well as those who love a good short story collection."
We are 100% fans of Rainbow Rowell–we live and breathe her characters just a little bit. And now, not only is her character Cath's fan-fiction-turned-novel out in paperback, it has a gorgeous new cover from Kevin Wada, one of the most stunning comics artists in the biz! Seriously, this is an incredible pairing and we are drooling.
Here at BookPeople, we were really big fans of the terrifying, near-future world of Edan Lepucki's CALIFORNIA–so we're pretty excited that her second novel WOMAN NO.17 is finally out! A dark and thrilling noir about the intensity of female friendships, WOMAN NO. 17 is a bizarre and twisting exploration into the lives of Lady, recently separated from her husband and not-quite hiding from her children, and the enigmatic artist/student S, whom she hires as a live-in nanny. A compelling read you won't want to put down, don't miss Lepucki's new novel!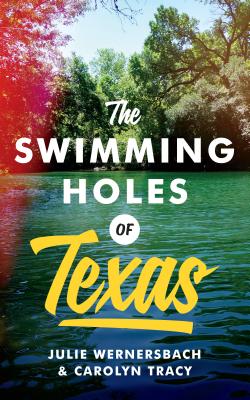 Julie Wernersbach & Carolyn Tracy – The Swimming Holes of Texas
BookPeople is especially excited for this new release, since it was written by a couple of awesome people who used to sling books here with us!! Congratulations to Julie and Carolyn on their second book together! About the book: Nothing beats a natural swimming hole for cooling off on a scorching summer day in Texas. Cold, clear spring water, big shade trees, and a quiet stretch of beach or lawn offer the perfect excuse to head out with family and friends to the nearest natural oasis. Whether you're looking for a quick getaway or an unforgettable summer vacation, let THE SWIMMING HOLES OF TEXAS be your guide, with 100 swimming spots across the state just waiting for you!
From the author of SHUTTER ISLAND and MYSTIC RIVER comes a brand new domestic thriller. Rachel Childs is a woman on the brink. She worries that her marriage is not what it seems and grapples with damage to her psyche from a long ago reporting assignment and public breakdown. When Rachel thinks she sees something she shouldn't, she's pulled into a plot that will test her strength and push her to her limits. Lehane is at his best here, writing about the madness of the world with profound psychological insight.