We're proud to host the diverseCity book club each month here at BookPeople. They read a fascinating selection of books, and we invited their leader, Charlotte Moore, to tell us a bit more about the group. Check it out, and we hope you join them for their upcoming meeting on March 14th at 6:30pm here at BookPeople to discuss Hillbilly Elegy.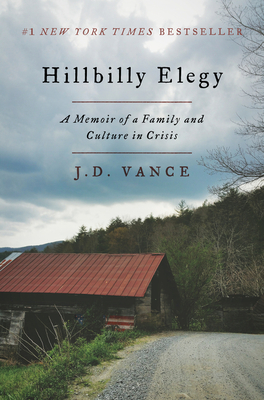 America is at a pivotal point, socially speaking.
It didn't happen overnight, and it didn't happen with any one event.
It didn't happen during the 60s with the civil rights movement.
It didn't happen in the 70s with the premiere of SNL.
It didn't happen in the 80s with Black Monday, in the 90s with the Y2K bug scare, or the 2000s, much of when our country was actively recovering from 9/11.
Contrary to what some may believe, where we are socially didn't even happen with the 2016 political campaign season and subsequent election of Donald Trump. It certainly has us all talking much more about the many social issues that plague us, but don't fool yourself into thinking our new president started the conversation.
America's current social status has been hundreds of years (at least!) in the making, since the founding of the country! And still, there is so much we apparently don't know we don't know about one another.
"Some of my best friends are (fill in the blank)," we're accustomed to saying, as if that gives us intimate insight into that segment of American society as a whole.
It does not.
Our friends, if they're honest, don't even know all that much about themselves.
But if we are all open, honest, willing, and ready, we can change it up and perhaps truly begin to respect, even if we do not always understand and get, each other.
That is why the diverseCity Book Club in Austin, Texas exists. Austin is regarded nationwide as a city that is diverse, tolerant, accepting, liberal – all those sound-good qualities that imply a progressive consciousness and an enlightened vibe.
Meanwhile, the city struggles just as much as any other with issues around race, class, age, socioeconomics, education, gender, sex, politics – you name it.
We believe it's high time Austin put its attention where its reputation is.
The diverseCity Book Club is helping members do just that. We have committed to reading books that open us up to some aspect of culture, idea, perspective, or way of life we might not be all that familiar with. After reading the books, we gather at BookPeople on 6th and Lamar to talk freely about the book's topic.
Some of the books we've read include obvious ones like Between the World and Me by Ta-Nehisi Coates, and our current selection Hillbilly Elegy by J.D. Vance. But we've also read books like A Tree Grows in Brooklyn by Betty Smith (about the at times harrowing experiences of a poor but aspirational, second-generation Irish-American girl) and Behold the Dreamers by Imbolo Mbue (a fictional tale about immigration, class, race, and the near impossible endeavor that is living the American dream.)
While the books are compelling, what tends to happen in our book club meetings is we delve beyond the books, because there is just so much about ourselves we see in the pages and would so much rather discuss with respect and candor.
Our next meeting is scheduled for Tuesday, March 14th at 6:30 pm in BookPeople's third floor space. We invite you to join us, even if you've not read the book. Bring a friend and a dish to share. And come with a desire to learn more about the people you live among. See this as an opportunity for you to understand this pivotal point in time, and maybe even contribute to the living social story that is America.