We're bringing back our bookseller series and introducing you to Assistant Manager, LINDSEY! You may have seen Lindsey's incredible staff cards around the store, or been blown away by her badass Halloween costumes. She's worked events, dropped off your curbside orders, and has even been shouted out by customers online for her STELLAR personalized recommendations over the phone. Learn more about Lindsey below!
---
How long have you worked at BookPeople?
LM: One year and 6 months.
What is your favorite thing about working here?
LM: Where to start???!! Working here has been a sheer joy from day one. The camaraderie is real and my coworkers and managers are some of the coolest people alive.
What five fictional characters would you invite to a dinner party?
LM:
-CJ Cregg
-Leslie Knope
-Ellen Ripley
-Minerva McGonagall
-Diane Chambers
If you could be any animal, what would you be?
LM: Tardigrade! They are so under appreciated
What book will you continue to reread throughout your life?
LM: The Virgin Suicides – I know everything is subjective, but I genuinely think this is a perfect book.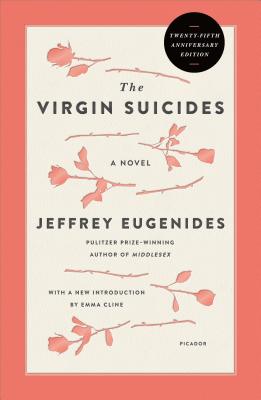 What is your favorite literary quote?
Q: "What would you say increases with knowledge?"
James Baldwin: "You learn how little you know. It becomes much more difficult because the hardest thing in the world is simplicity. And the most fearful thing, too. It becomes more difficult because you have to strip yourself of all your disguises, some of which you didn't know you had, and to write a sentence as clean as a bone. That is the goal."
What is one thing guaranteed to make you laugh?
LM: YouTtube compilation videos of gamers raging out over Dark Souls. (Can relate xD)
Who's the most exciting person you've met through BookPeople?
LM: SO many!!! Sara Rose Etter and Kimberly King Parsons were exceptionally awesome!! And Karen Russel!! And Elizabeth McCracken!! Please don't make me choose!
What would be your first buy if you won the lottery?
LM: A beach house for my mom. She loves the beach. And she works so hard and does so much good in the world, she deserves everything she could ever want.
You have a time machine and one week to spend in any historical era. Where/when would you go?
LM: History has not been especially kind to women, honestly, not sure I want to regress too far into the past. Watching the moon landing must have been SUCH a special and singular experience though! I think I would go back to that week of July in 1969. Where? Apollo Mission Control Center!
What would you like inscribed on your tombstone?
LM: "She tried her best, OK?"
What are you watching on Netflix right now?
LM: All the spooky things!
Who would you like to be cast as you in a movie about yourself?
LM: Cate Blanchette. Does it make sense? No but I love her. You said I get to choose.
What was your favorite book as a child? What's your favorite book in this very moment?
LM: The Golden Compass by Phillip Pullman, as a kid. Everything Ravaged, Everything Burned by Wells Tower now.