We're just two weeks into September, but we're already comin' at you with more new releases to keep an eye out for. If memoirs are your thing, now's your time to shine. But we've also got new novels by bookseller favorites, and the paperback releases to cram into those already overloaded shopping baskets—virtual or otherwise. Read more about these choice titles below!
---
Just Us: An American Conversation by Claudia Rankine
Claudia Rankine's Citizen changed the conversation—Just Us urges all of us into it
As everyday white supremacy becomes increasingly vocalized with no clear answers at hand, how best might we approach one another? Claudia Rankine, without telling us what to do, urges us to begin the discussions that might open pathways through this divisive and stuck moment in American history.
Just Us is an invitation to discover what it takes to stay in the room together, even and especially in breaching the silence, guilt, and violence that follow direct addresses of whiteness. Rankine's questions disrupt the false comfort of our culture's liminal and private spaces—the airport, the theater, the dinner party, the voting booth—where neutrality and politeness live on the surface of differing commitments, beliefs, and prejudices as our public and private lives intersect.
This brilliant arrangement of essays, poems, and images includes the voices and rebuttals of others: white men in first class responding to, and with, their white male privilege; a friend's explanation of her infuriating behavior at a play; and women confronting the political currency of dying their hair blond, all running alongside fact-checked notes and commentary that complements Rankine's own text, complicating notions of authority and who gets the last word.
Sometimes wry, often vulnerable, and always prescient, Just Us is Rankine's most intimate work, less interested in being right than in being true, being together.
Don't miss our virtual event with Claudia Rankine happening later this month (September 17th at 7PM CDT)—tickets are available for free or by donation, with all proceeds going straight to the Austin chapter of the NAACP.  We hope to see you there!
Anxious People by Fredrik Backman
From the #1 New York Times bestselling author of A Man Called Ove and "writer of astonishing depth" (The Washington Times) comes a poignant, charming novel about a crime that never took place, a would-be bank robber who disappears into thin air, and eight extremely anxious strangers who find they have more in common than they ever imagined.
Looking at real estate isn't usually a life-or-death situation, but an apartment open house becomes just that when a failed bank robber bursts in and takes a group of strangers hostage. The captives include a recently retired couple who relentlessly hunt down fixer-uppers to avoid the painful truth that they can't fix their own marriage. There's a wealthy bank director who has been too busy to care about anyone else and a young couple who are about to have their first child but can't seem to agree on anything, from where they want to live to how they met in the first place. Add to the mix an eighty-seven-year-old woman who has lived long enough not to be afraid of someone waving a gun in her face, a flustered but still-ready-to-make-a-deal real estate agent, and a mystery man who has locked himself in the apartment's only bathroom, and you've got the worst group of hostages in the world.
Each of them carries a lifetime of grievances, hurts, secrets, and passions that are ready to boil over. None of them is entirely who they appear to be. And all of them—the bank robber included—desperately crave some sort of rescue. As the authorities and the media surround the premises these reluctant allies will reveal surprising truths about themselves and set in motion a chain of events so unexpected that even they can hardly explain what happens next.
Rich with Fredrik Backman's "pitch-perfect dialogue and an unparalleled understanding of human nature" (Shelf Awareness), Anxious People is an ingeniously constructed story about the enduring power of friendship, forgiveness, and hope—the things that save us, even in the most anxious times.
The Memory of Babel by Christelle Dabos
In this gripping third volume of the Christelle Dabos's best-selling saga, Ophelia, the mirror-traveling heroine, finds herself on the ark of Babel guarding a secret that may provide a key both to the past and the future.
After two years and seven months biding her time on Anima, her home ark, it is finally time to act, to put what she has discovered in the Book of Farouk to use. Under an assumed identity she travels to Babel, a cosmopolitan and thoroughly modern ark that is the jewel of the universe. Will her talent as a reader suffice to avoid being lured into a deadly trap by her ever more fearful adversaries? Will she ever see Thorn, her betrothed, again?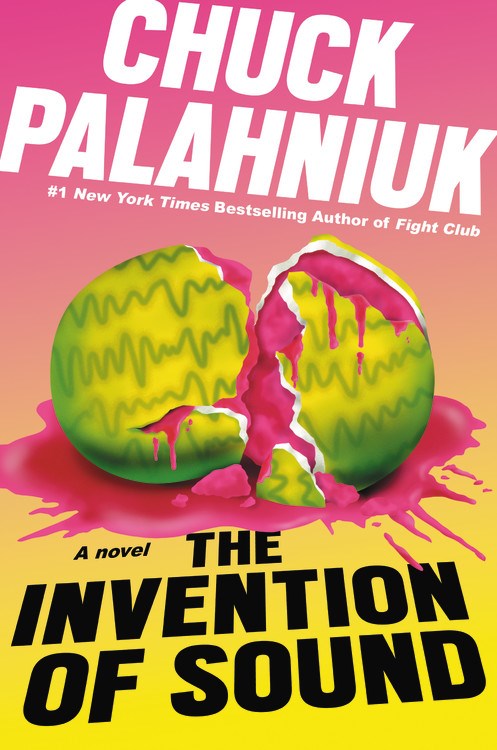 The Invention of Sound by Chuck Palahniuk
A father searching for his missing daughter is suddenly given hope when a major clue is discovered, but learning the truth could shatter the seemingly perfect image Hollywood is desperate to uphold.
Gates Foster lost his daughter, Lucy, seventeen years ago. He's never stopped searching. Suddenly, a shocking new development provides Foster with his first major lead in over a decade, and he may finally be on the verge of discovering the awful truth.
Meanwhile, Mitzi Ives has carved out a space among the Foley artists creating the immersive sounds giving Hollywood films their authenticity. Using the same secret techniques as her father before her, she's become an industry-leading expert in the sound of violence and horror, creating screams so bone-chilling, they may as well be real.
Soon Foster and Ives find themselves on a collision course that threatens to expose the violence hidden beneath Hollywood's glamorous façade. A grim and disturbing reflection on the commodification of suffering and the dangerous power of art, The Invention of Sound is Chuck Palahniuk at the peak of his literary powers — his most suspenseful, most daring, and most genre-defying work yet.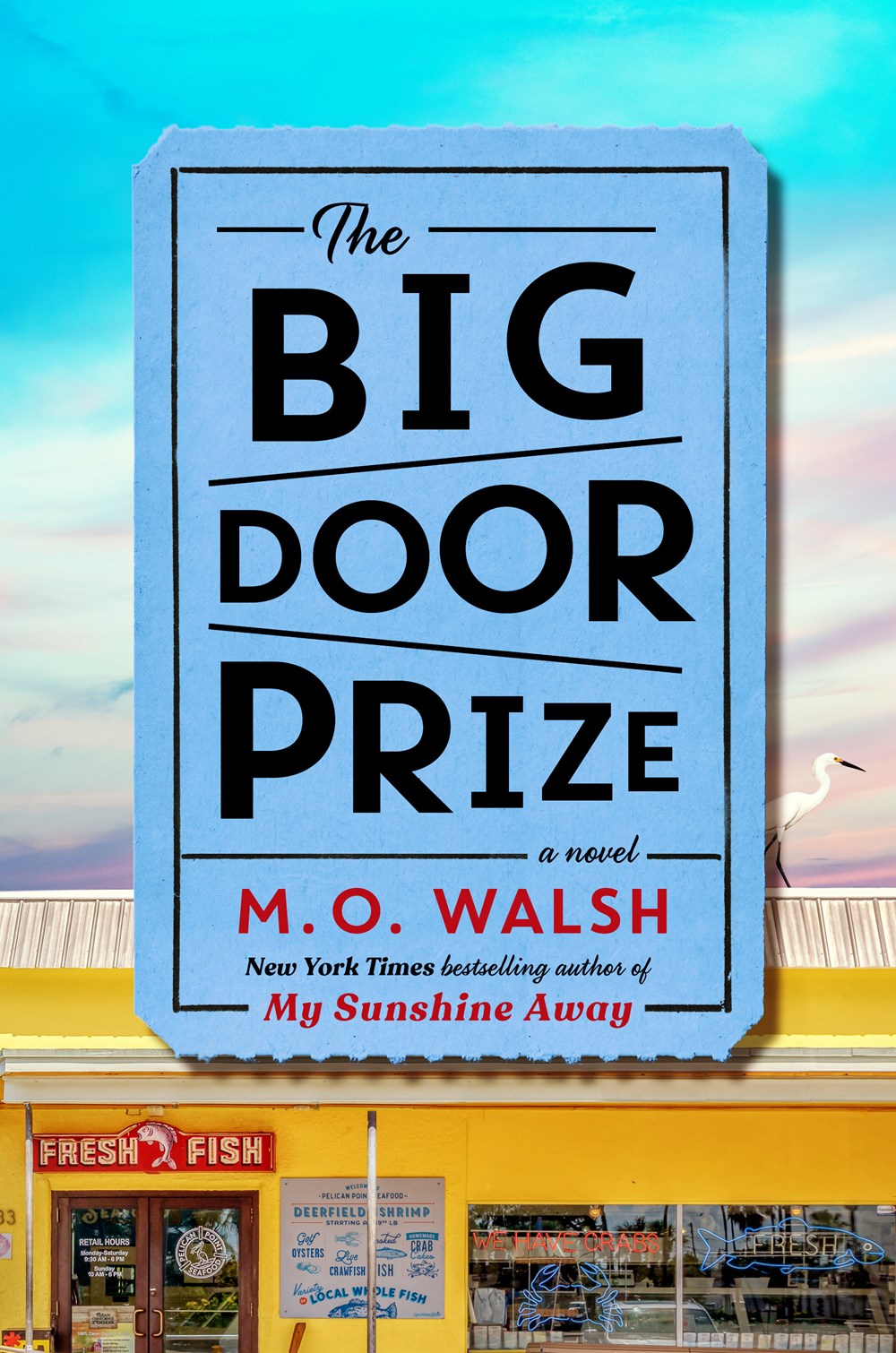 The Big Door Prize by M. O. Walsh
From Bookseller, Cristine H.: "How can you not love a book that takes its title from a John Prine song? How can you stop reading M. O. Walsh's new novel, The Big Door Prize, once you've read the first few paragraphs? How can you resist this fantastic story about the citizens of Deerfield, a small town in southern Louisiana, who find a unique machine in their grocery store one day—a machine that, for $2, will spit out a blue slip unique to the person. On that slip is found, based on a DNA sample, his or her potentiality in life, regardless of where they are at this moment in life. In this story, sort of Twilight Zone meets Steel Magnolias in the 21st century, you'll find yourself confronted with the choices the main characters, such as Douglas and Cherilyn Hubbard, who are already at a crossroads in their usually placid marriage, must face in light of revelations about their potential in life. Walsh's insight into his characters and thus into the uncertainty we each have about the choices we make, the questions about what might have been, and the surety we seek in our lives, make for a compassionate, satisfying fall read. I have no question that Walsh's sharp prose and storytelling in The Big Door Prize has the potential to break your heart and yet give you hope. No question that this is a must-read book."
What Are You Going Through by Sigrid Nunez
From Uriel P.: "Sigrid Nunez's What Are You Going Through is an unyielding meditation on our moral and emotional drivers. Who and what do we live for? And is it worth it in a world galvanized by self-destructive tendencies? (Climate change, the election of one far-right populist US President, and fraught family relationships hang heavy over this book)
Readers are pressed to reckon with these very questions as our narrator accompanies a terminally-ill friend through those, sometimes agonizing, last days of her life. And yet, this novel is also an uplifting, beautifully rendered piece that offsets the gloom with tremendous empathy. An utterly modern book in every way, Sigrid Nunez captures this singular moment in history and preserves a small treasure for all who pick it up. Just sublime."
Eat a Peach: A Memoir by David Chang
The chef behind Momofuku and star of Netflix's Ugly Delicious gets uncomfortably real in his debut memoir.
In 2004, Momofuku Noodle Bar opened in a tiny, stark space in Manhattan's East Village. Its young chef-owner, David Chang, worked the line, serving ramen and pork buns to a mix of fellow restaurant cooks and confused diners whose idea of ramen was instant noodles in Styrofoam cups. It would have been impossible to know it at the time—and certainly Chang would have bet against himself—but he, who had failed at almost every endeavor in his life, was about to become one of the most influential chefs of his generation, driven by the question, "What if the underground could become the mainstream?"
Chang grew up the youngest son of a deeply religious Korean American family in Virginia. Graduating college aimless and depressed, he fled the States for Japan, hoping to find some sense of belonging. While teaching English in a backwater town, he experienced the highs of his first full-blown manic episode, and began to think that the cooking and sharing of food could give him both purpose and agency in his life.
Full of grace, candor, grit, and humor, Eat a Peach chronicles Chang's switchback path. He lays bare his mistakes and wonders about his extraordinary luck as he recounts the improbable series of events that led him to the top of his profession. He wrestles with his lifelong feelings of otherness and inadequacy, explores the mental illness that almost killed him, and finds hope in the shared value of deliciousness. Along the way, Chang gives us a penetrating look at restaurant life, in which he balances his deep love for the kitchen with unflinching honesty about the industry's history of brutishness and its uncertain future.
Eat a Peach is an intimate account of the making of a chef, the story of the modern restaurant world that he helped shape, and how he discovered that success can be much harder to understand than failure.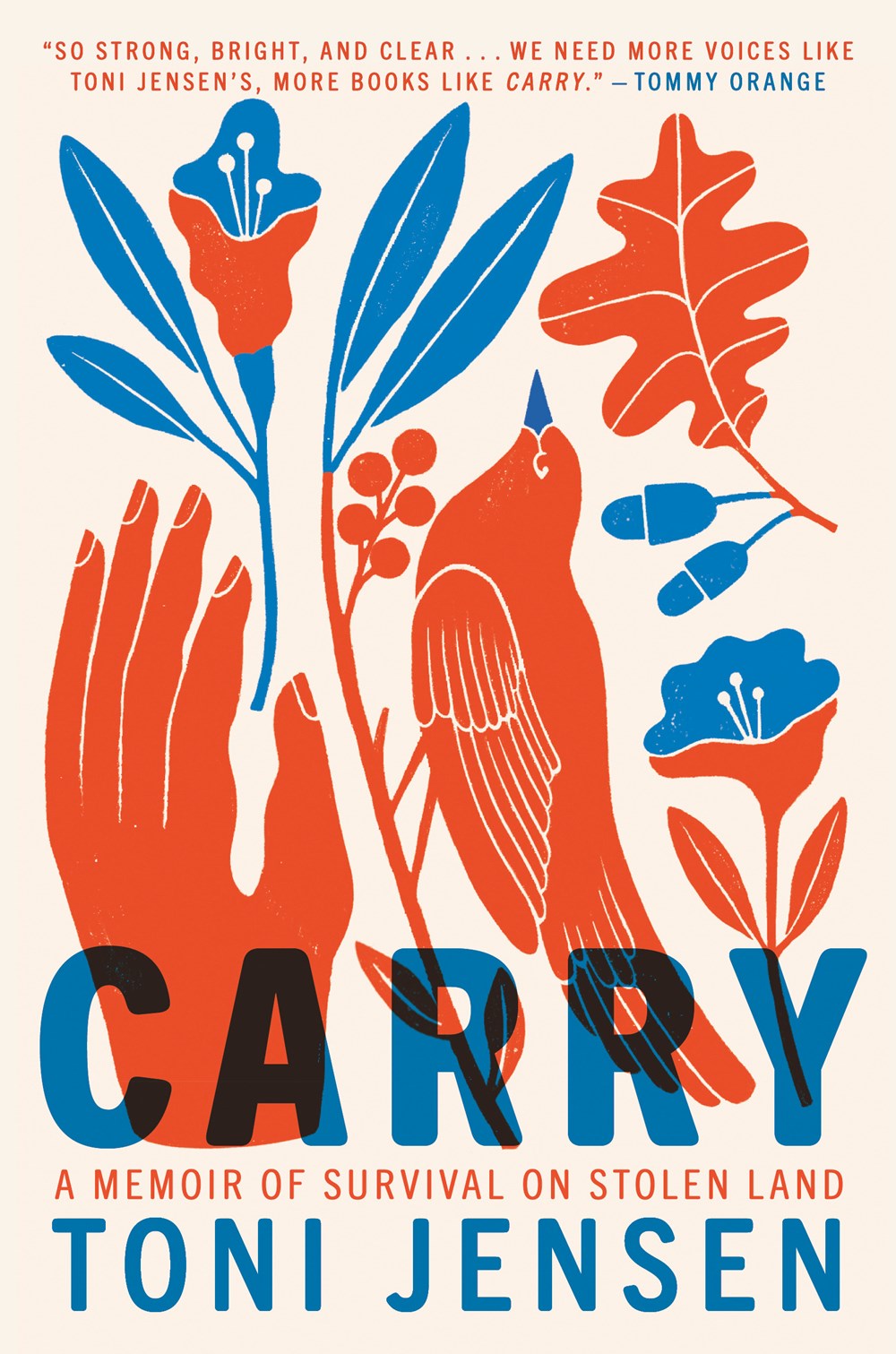 Carry: A Memoir of Survival on Stolen Land by Toni Jensen
A powerful, poetic memoir about what it means to exist as an indigenous woman in America, told in snapshots of the author's encounters with gun violence—for readers of Jesmyn Ward and Terese Marie Mailhot.
Toni Jensen grew up in the Midwest around guns: As a girl, she learned how to shoot birds with her father, a card-carrying member of the NRA. As an adult, she's had guns waved in her face in the fracklands around Standing Rock, and felt their silent threat on the concealed-carry campus where she teaches. And she has always known she is not alone. As a Métis woman, she is no stranger to the violence enacted on the bodies of indigenous women, on indigenous land, and the ways it is hidden, ignored, forgotten.
In Carry, Jensen maps her personal experience onto the historical, exploring how history is lived in the body and redefining the language we use to speak about violence in America. In the title chapter, Jensen recalls the discrimination she faced in college as a Native student from her roommate to her faculty adviser. "At the Workshop" focuses on her graduate school years, during which a classmate repeatedly wrote stories in which he killed thinly veiled versions of her. In "Women in the Fracklands," Jensen takes the reader inside Standing Rock during the Dakota Access pipeline protests, as well as the peril faced by women, in regions overcome by the fracking boom.
In prose at once forensic and deeply emotional, Toni Jensen shows herself to be a brave new voice and a fearless witness to her own difficult history—as well as to the violent cultural landscape in which she finds her coordinates as a Native American woman. With each chapter, Carry reminds us that surviving in one's country is not the same as surviving one's country.
The Baddest Bitch in the Room: A Memoir by Sophia Chang
Sophia Chang's debut memoir The Baddest Bitch in the Room is an inspiring story about her life as the first Asian woman in hip-hop, working with such acts as The Wu-Tang Clan and A Tribe Called Quest. The book spans her career in the music business, her path to becoming an entrepreneur, and her candid accounts of marriage, motherhood, aging, desire, marginalization, and martial arts.
Fearless and unpredictable, Sophia Chang prevailed in a male-dominated music industry to manage the biggest names in hip-hop and R&B. The daughter of Korean immigrants in predominantly white suburban Vancouver, Chang left for New York City, and soon became a powerful voice in music boardrooms at such record companies as Atlantic, Jive, and Universal Music Group.
As an A&R rep, Chang met a Staten Island rapper named Prince Rakeem, now known as the RZA, founder of the Wu-Tang Clan, the most revered and influential rap group in hip-hop history. That union would send her on a transformational odyssey, leading her to a Shaolin monk who would become her partner, an enduring kung fu practice, two children, and a reckoning with what type woman she ultimately wanted to be.
For decades, Chang helped remarkably talented men tell their stories. Now, with The Baddest Bitch In The Room, she is ready to tell her own story of marriage, motherhood, aging, desire, marginalization, and martial arts. This is an inspirational debut memoir by a woman of color who has had the audacity to be bold in the pursuit of her passions, despite what anyone—family, society, the dominant culture—have prescribed.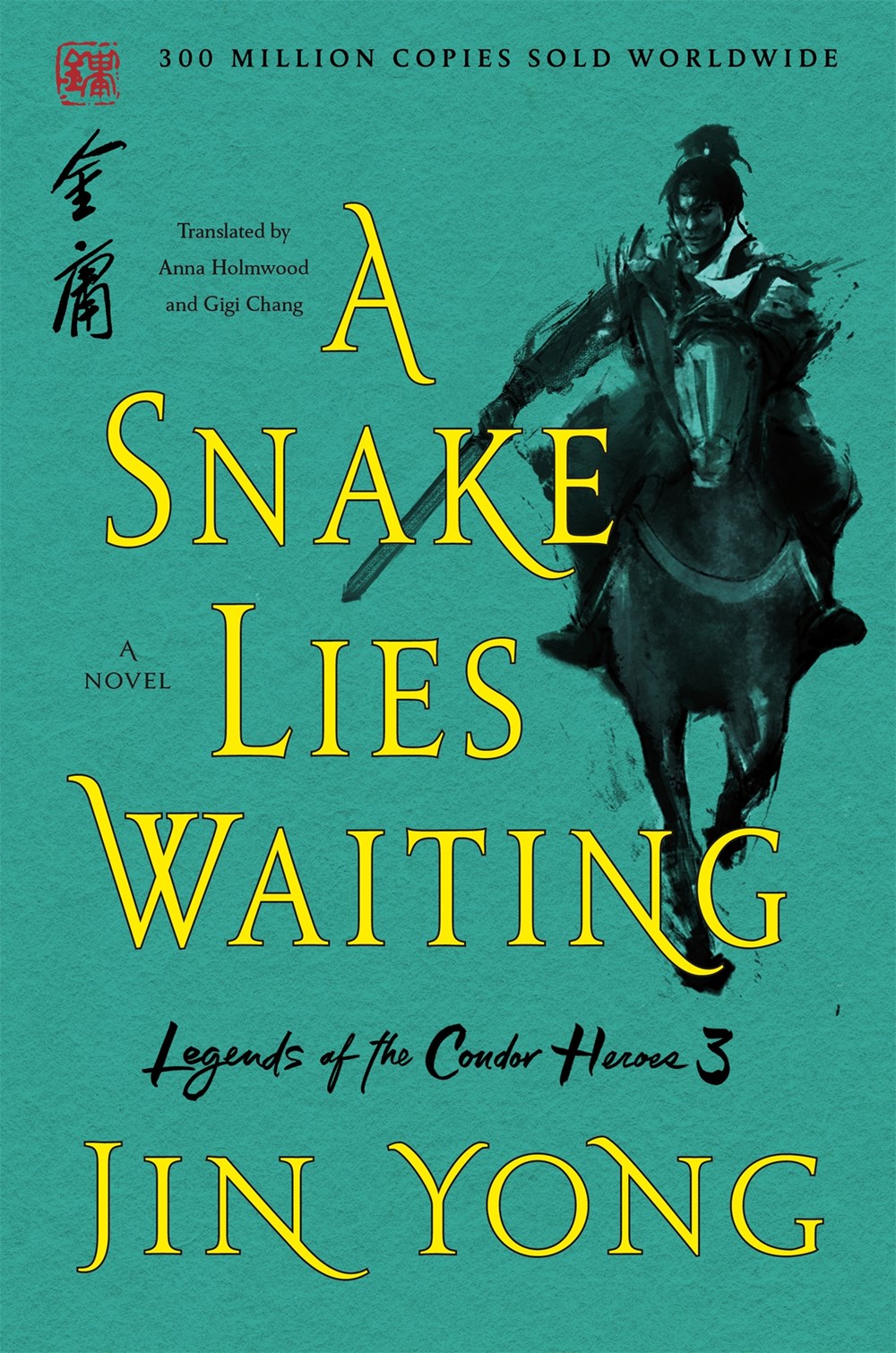 A Snake Lies Waiting by Jin Yong
The next in the high stakes, tension-filled epic Legends of the Condor Heroes series, where kung fu is magic, kingdoms vie for power and the battle to become the ultimate kung fu master unfolds.
Guo Jing has confronted Apothecary Huang, his sweetheart Lotus Huang's father, on Peach Blossom Island, and bested the villainous Gallant Ouyang in the three trials to win the hand of his beloved.

But now, along with his two friends and shifus, Zhou Botong of the Quanzhen Sect, and Count Seven Hong, Chief of the Beggar Clan, he has walked into another trap. Tricked into boarding a unseaworthy barge by Apothecary Huang, the three friends will surely drown unless Lotus—who has overheard her father's plans—can find a way to save them.

Yet even if they are to survive the voyage, great dangers lie in wait on the mainland. Viper Ouyang, the gallant's uncle and one of the Five Greats of the martial world, is determined to have his revenge on Guo Jing for getting the better of his nephew, and bent on becoming the most powerful master of the wulin. Meanwhile, Yang Kang, who Guo Jing has come to trust, has yet to reveal the full extent of his treachery.
Now in Paperback
The Selected Works of Audre Lorde by Audre Lorde, edited by Roxane Gay
War Girls by Tochi Onyebuchi
Full Throttle by Joe Hill
The Chestnut Man by Soren Sveistrup
The Penguin Book of Exorcisms edited by Joseph P. Laycock *SIGNED COPIES AVAILABLE*
The Only Plane in the Sky: An Oral History of 9/11 by Garrett M. Graff
---
These titles and more are available for purchase in-store or online from BookPeople today.
You can refer to this page to understand availability and find our more about curbside pickup service here.