This was a BIIIIIIG week for new books, including amazing titles for teens! Check out some of our bookseller and Teen Press Corps favorites below!
---
Punching the Air by Ibi Zoboi and Yusef Salaam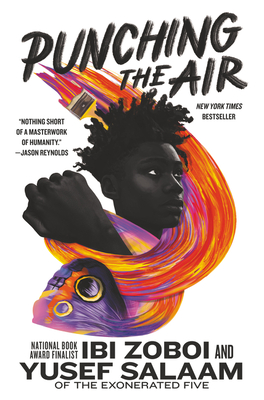 "PUNCHING THE AIR is beautifully and impactfully told, scene by scene and poem by poem revealing the present and past, hopes and dreams, of a young Black teenager imprisoned in juvenile detention after a neighborhood fight leaves a white teenager in a coma. In spare verses Ibi Zoboi and Dr. Salaam lay bare the double standards that Black students face, in school, in the city, in court; the outlet and hope that art provides; and the resilience of Amal as he embraces his art and voice even in a dark and despairing situation. Amal Shahid's situation in PUNCHING THE AIR is maddening and heartbreaking–as Dr. Salaam points out, it reflects not only his own experience, but the stories of MILLIONS–but the book is also a story of hope and assurance that the impact packed into the pages will be remembered and inspire change." – Tomoko
"A must-read for now and for always, National Book Award finalist Ibi Zoboi and prison reform activist Yusef Salaam of the Exonerated Five make a powerful team. When 16-year-old Amal is wrongfully incarcerated, readers dive deep into his story, learning, through a series of flashbacks, what really happened that day. We are haunted by the "what ifs", by the failures of the educators who were supposed to guide, support, and uplift him, and the devastating reality of the school-to-prison pipeline. Zoboi and Salaam remind us of the impact of expression through poetry and art, with writing that absolutely SOARS. Simply unforgettable." – Eugenia
The Bridge by Bill Konisgberg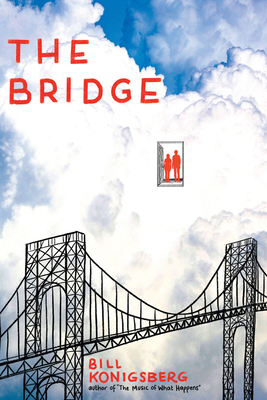 "One bridge. Two teens. Four timelines. When Tillie and Aaron cross paths on the George Washington Bridge, each planning to jump, the world splits into four possible futures–while the alternate fates of friends, family, and future acquaintances also hang in the balance. With insight drawn from his own experience, Bill Konigsberg's complex tribute to the power of connection perfectly captures the insidious pull of suicidal depression while offering a hopeful vision of the turns life can take if you just choose to live one more day." – Meghan
If you are struggling with suicidal thoughts, know that you are not alone. If you're in the U.S. call 1-800-SUICIDE or 1-800-273-TALK. Available 24 hours a day, seven days a week. If you prefer to communicate via chat, you can go to https://www.imalive.org and chat with a trained volunteer at any time. Author Bill Konisgberg put together more resources, including international hotlines, here.
The Inheritance Games by Jennifer Lynn Barnes
(register for our event with the author here!)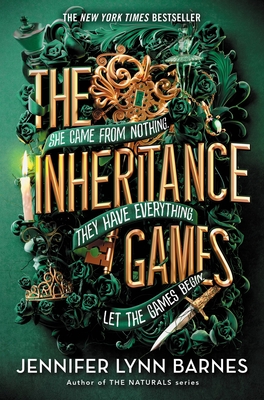 "This story is fueled by the fact that you constantly want to know how it ends. Why was Avery chosen? What are all these games and riddles Mr. Hawthorne played with his 4 grandsons? Why is the Hawthorne family so messed up? This played out really well with the short chapter format, which made this story super easy and enjoyable to read! Whenever I sat down to read I felt like I was sucked back into the story just as quick as Avery was sucked into the Hawthornes' world… There's so much to find below the surface, and behind the secrets of Tobias Hawthorne." – Liri
"As someone whose favorite game was Clue growing up, favorite book series was Nancy Drew, and favorite TV show was Scooby Doo, one could say I love a good mystery. Throw in an opulent house, billions of dollars, and a handful of lavish libraries and there is no way I can say no. The Inheritance Games by Jennifer Lynn Barnes has all this and more…For fans of Knives Out, this book is perfect for anyone who's in the mood for a game or a very risky gamble." – Riley
Cemetery Boys by Aiden Thomas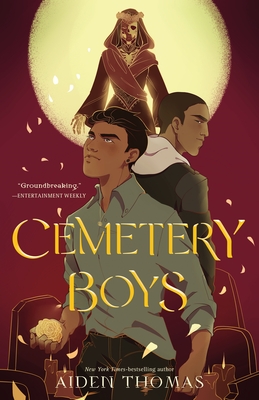 "Cemetery Boys was a fresh, raw, and dynamic adventure wrapped in a diverse and well-paced package. Yadriel is the perfect hero, Julian is the perfect love interest, and Día de Los Muertos was the perfect deadline. Aiden Thomas has written an encouragingly brilliant debut that is pure, magical, queer, glowing joy right down to its core." – Ivy
Flamer by Mike Curato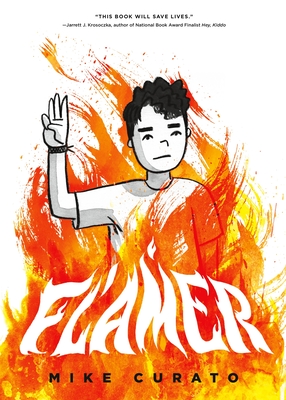 "Over one last summer camp season before high school, Aiden navigates big questions about sex, faith, and identity in between canoeing, archery, and seriously crushing on his best camp friend, Elias. But as Aiden battles camp bullies and his own self-doubts, feelings of isolation and anguish spiral into a painful reckoning that leads him to the brink of a terrible choice. Mike Curato's necessary and highly relatable graphic novel presents a visceral portrait of a young gay man finding his way through darkness towards a future where he can be who he is and believe that he is enough. Highly recommended." – Meghan
PAPERBACK PICK: Frankly in Love by David Yoon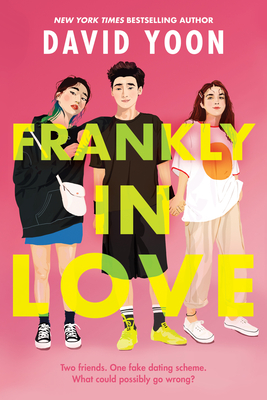 "Frank Li is dealing with some pretty typical high school stuff while also contending with his cultural identity as a Korean American teen. This deeply personal story is emotional, funny, and smart. Sure to spur discussion and thought." – Ellen