The last few months have been a whirlwind for us all, and we haven't been able to see any of you in person to share our favorite new releases! For those middle grade readers, aged 8-12, a lot of great books have released this year that we think you won't want to miss. Whether you're looking for a clever whodunit, a spooky adventure, or a heartfelt quest for truth, I'll be sharing some of my favorite books from the year so far that might just hit the spot! Today we're finishing the round-up with our final segment: Magic in our Midst! Don't miss Round 1 and Round 2!!!
–Meghan Goel, Children's Book Buyer
Not seeing what you're looking for here? We have BookKids specialists at the ready with recommendations. Just email us at bookkids@bookpeople.com and we're happy to send over some personalized ideas for what you or your young reader might want to read next!
Magic In Our Midst!
Ghost Squad by Claribel Ortega – Recommended for ages 8 and up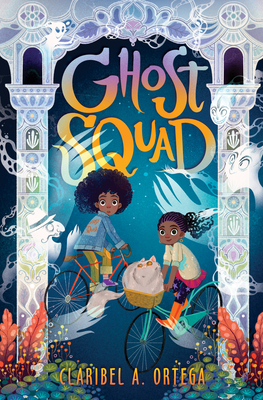 Lucely knows ghosts are real. After all, most of her favorite family members are ghosts! But when she and her friend Syd accidentally-on-purpose cast an unauthorized (aka seriously misguided) spell in the cemetery, they're suddenly facing down ghostly powers of a decidedly UNFRIENDLY kind. Luckily, Syd's grandmother is secretly a member of an ancient coven and has more than one trick up her sleeve. Arming her newly formed squad with ghost repelling Razzle-Dazzlers AND a Spectral Master 4000, she leads them back into the night to reckon with the paranormal mess they've made in this wildly entertaining supernatural adventure. Who needs Ghostbusters when you've got the Ghost Squad!
A Wish in the Dark by Christina Soontornvat – Recommended for ages 8 & up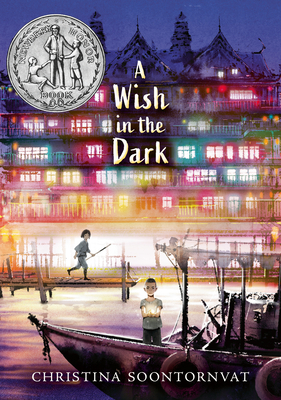 In this resonant Thai-inspired reimagining of Les Misérables, readers find perfectly ripe mangoes falling from trees, wondrous orbs that illuminate the night, a monk who dispenses wisdom with blessings, a high-born girl determined to prove her worth, a tyrant whose luminous magic sows division and despair, and a prison-born orphan searching for freedom amidst it all. Magic and philosophy mingle in this thrilling tale of friendship and courage that exposes the difference between wisdom and power and explores what it means to bring light to the darkness.
Beetle & the Hollowbones by Aliza Layne – Recommended for ages 9 & up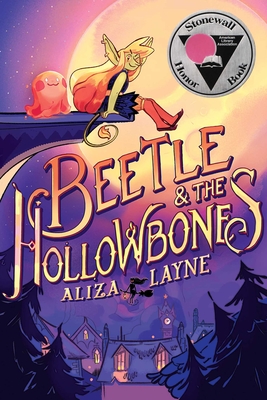 Beetle is a 12-year-old goblin who would rather do pretty much anything other than study goblin magic—ideally hanging out with her adorable best friend Blob Ghost or reconnecting with budding sorcerer Kat Hollowbones, a former friend (who's maybe becoming a little more). But Beetle's magic skills might be needed after all (along with Kat's) when Blob Ghost's home is threatened by a witchy plot to destroy the 'Allows Town mall! Packed to the brim with oodles of personality and spooktacular characters, Aliza Layne's debut graphic novel offers an action-packed adventure layered with fantastic friendships and irresistible goblin fun!
The Magnificent Monsters of Cedar Street by Lauren Oliver – Recommended for ages 8 & up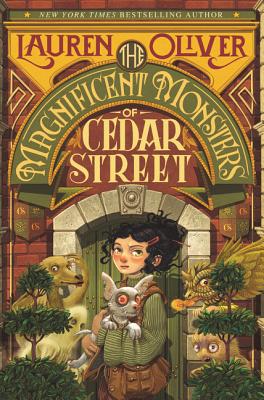 Newt Scamander has nothing on Cordelia Clay. When her father and their motley menagerie of rescued and carefully tended magical creatures disappear one night, she and her friend Gregory determines to follow their (slimy green) trail along with a baby dragon, a flatulent filch, and a loyal zuppy (zombie puppy) in Lauren Oliver's rousing adventure about love, loyalty, evolutionary science, and the true nature of monstrosity.
Snapdragon by Kat Leyh – Recommended for ages 10 & up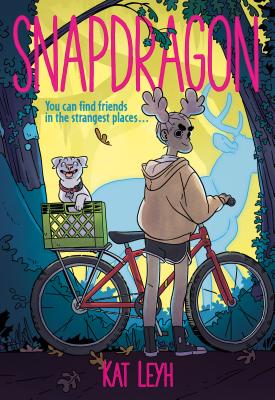 To rescue her dog, Snapdragon braves the house of the town witch and finds a roadkill collecting, ex-motorcycle racing, free thinker under the black cloak and wide-brimmed hat—and a real, honest-to-goodness flying witch to boot in this quirky and resonant graphic novel about individuality and connection.
BONUS! Y'all really think Meghan wasn't going to sneak in one more book?!
Maya and the Rising Dark by Rena Barron – releases 9/22! Recommended for ages 8 & up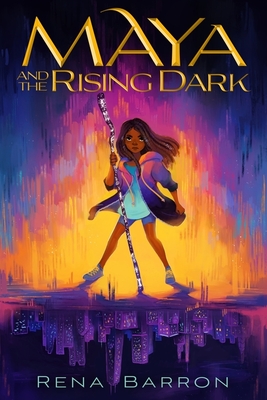 When you find out your father isn't so much a structural engineer as an ancient magical entity entrusted with protecting the barrier between humanity and the powers of Darkness, it's a shock. But Maya doesn't have much time to ponder her new reality, as she's plunged straight into a battle to save her father (and the world), armed only with a magic staff, a vast knowledge of comic books, and the support of her friends in this exciting series opener rooted in West African mythology.