By Colson Whitehead
In this bravura follow-up to the Pulitzer Prize, and National Book Award-winning #1 New York Times bestseller The Underground Railroad, Colson Whitehead brilliantly dramatizes another strand of American history through the story of two boys sentenced to a hellish reform school in Jim Crow-era Florida.
Check out some of the rave reviews from our staff–
"…The Nickel Boys is a fast-paced, absorbing read from the incomparable Colson Whitehead, with an ending that left me in pieces." -Eugenia
"…this novel is timely and pertinent to the racial horrors still occurring today. Another amazing product of Colson Whitehead's writing prowess." -Christina M
"Whitehead brings to life the broken promises of Emancipation and Reconstruction and spins a tale of unrelenting power and force. It is a sublime experience to read The Nickel Boys ." -Uriel
"…my copy of Colson Whitehead's The Nickel Boys is a rainbow of Post-It flags, marking all the images and phrases that call out from the text…" -Christine H
Tickets are on sale now to see Colson at First Baptist Church Wednesday, July 23 at 7PM, in partnership with the Texas Book Festival.
By J. Todd Scott:
Scott teams up sheriff Chris Cherry and DEA Joe Garrison again when violence from a vicious drug cartel spills over to this side of the border. Scott uses the Texas local, well defined characters, and some fantastic action sequences to deliver a gritty crime novel that is both epic and intimate. J. Todd Scott will be at BookPeople July 18th to sign and discuss the book. Don't miss it!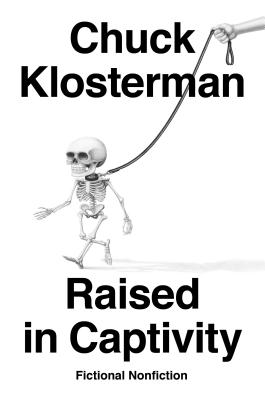 Raised in Captivity
By Chuck Klosterman:
Funny, wise and weird in equal measure, Raised in Captivity bids fair to be one of the most original and exciting story collections in recent memory, a fever graph of our deepest unvoiced hopes, fears and preoccupations. Ceaselessly inventive, hostile to corniness in all its forms, and mean only to the things that really deserve it, it marks a cosmic leap forward for one of our most consistently interesting writers. Don't miss Chuck Klosterman in the store chatting with Shea Serrano about his newest book on Wednesday, July 24 at 7PM. Get your book and signing line ticket now!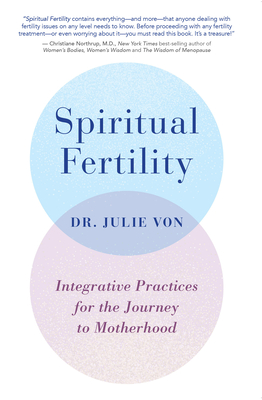 Spiritual Fertility
By Dr. Julie Von:
In this ground-breaking book, holistic fertility doctor Dr. Julie Von shows women a new way to approach fertility so that the entire experience of becoming pregnant is energetically uplifting. She shares tools and techniques that help nourish and build women's receptive energy to connect to the spiritual and unseen aspects of creating life. Join Dr. Von on this journey Saturday, July 20 at 5PM and learn to use the tools of spirituality and psychology to relax the endocrine system, change your perspective, and get pregnant.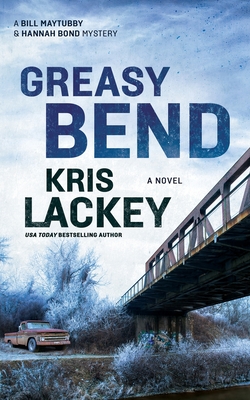 Greasy Bend
By Kris Lackey:
In a driving sleet storm, a farmer has discovered a body snagged on cottonwood roots in the Washita River. Johnston County deputy Hannah Bond realizes it's her elderly friend, Alice. Meanwhile, at the Golden Play Casino, robbers posing as armored-car guards kill a local stickball hero and friend of Chickasaw Lighthorse Police detective Bill Maytubby. The trail leads through the quarry-scarred Oklahoma badlands to a remote airstrip and a planeload of drugs and untraceable automatic weapons. Also somehow connected are a shady coin-op vending company; a neo-Nazi compound outside Paris, Texas; and a headless janitor in a train-mangled van. As the net tightens, the smugglers get wind of their pursuers and converge on Maytubby and Bond at Greasy Bend Bridge. Catch Lackey and fellow writer Billy Kring Sunday, July 28 at 2PM as they speak and sign copies of their exciting new books.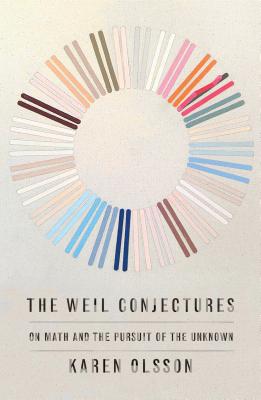 The Weil Conjectures
By Karen Olsson:
In The Weil Conjectures, Olsson narrates the story of the Weil siblings—Simone, the famous French philosopher, mystic, and social activist, and her brother, André, the influential yet often overlooked mathematician—as well as the lore of math and Olsson's own experience of it. During her research, Olsson got hold of the 1940 letters between Simone and André. The letters forced her to revisit her college years and to reassess her present-day life in the hopes of understanding the place of math, and unattainable knowledge, in her own world. Personal and revealing, and avoiding theorems and numbers, Olsson eloquently explores math as it relates to intellectual history, and shows how sometimes, the most inexplicable of passions turn out to be the most rewarding. Join us Tuesday, August 27 to hear Olsson speak and sign copies of the book.
By Allison Dickson:
Phoebe Miller isn't sure when the rusty car started showing up in the cul-de-sac she calls home, or why its driver would be spying on her. What could be interesting about an unhappy housewife who drowns her sorrows in ice cream and wine and barely leaves her house? When a new family moves in across the street—the exuberant Vicki, who just might become the gossipy best friend Phoebe's always wanted, and her handsome college-bound son, Jake, who offers companionship of a different variety—Phoebe finds her dull routine infused with the excitement she's been missing. But with her head turned she's no longer focused on the woman in the car. And she really should be…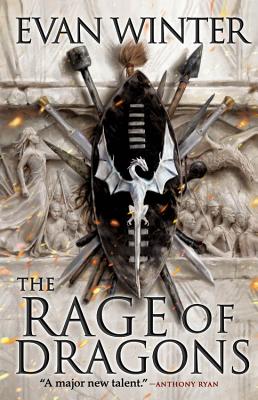 The Rage of Dragons
By Evan Winter:
"In adoration of the status quo, societies have a way of striking down aberrations–whether to maintain stability or just keep a particular people down. This is the kind of world that Tau finds himself in. Stratified between nobles and commoners, and further classified into either high or low caste. Of the eternally-beseiged Omehi, Tau wants nothing to do with history and already has a plan: go to military training and get injured so he can come back and do something sensible and marry the woman he loves. Things don't go according to plan. When the cruelly indifferent noble hand strikes, Tau throws himself into his training to become as deadly as possible–to show the world that being common does not mean you are nothing. Incredibly exciting, The Rage of Dragons was honestly one of my favorite first books in a fantasy series in a good while. With a familiar premise, we are firmly (and appreciatively!) shifted away from the usual sword and shield fantasy filled with blonde, blue-eyed protagonists. I highly recommend this to fans of Red Rising as well as anyone looking for a new fantasy series to obsess over!" –Will B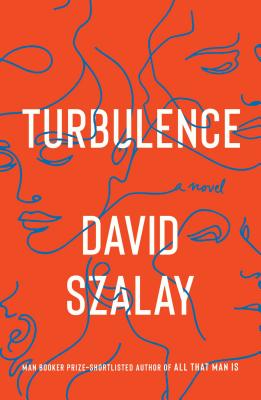 Turbulence
By David Szalay:
From the acclaimed, Man Booker Prize-shortlisted author of All That Man Is, a stunning, virtuosic novel about twelve people, mostly strangers, and the surprising ripple effect each one has on the life of the next as they cross paths while in transit around the world. A woman strikes up a conversation with the man sitting next to her on a plane after some turbulence. He returns home to tragic news that has also impacted another stranger, a shaken pilot on his way to another continent who seeks comfort from a journalist he meets that night. Her life shifts subtly as well, before she heads to the airport on an assignment that will shift more lives in turn.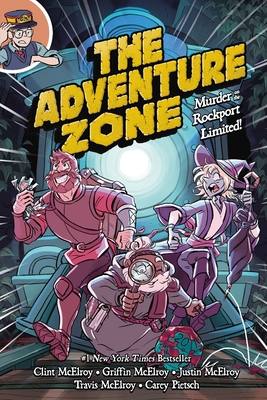 Murder on the Rockport Limited
By Clint McElroy, Griffin McElroy, Justin McElroy, Travis McElroy, Carey Pietsch (Illustrator):
In the second Adventure Zone graphic novel (adapted from the McElroy family's wildly popular D&D podcast), we rejoin hero-adjacent sort-of-comrades-in-arms Taako, Magnus, and Merle on a wild careen through a D&D railroad murder mystery. This installment has a little of everything: a genius child detective, an axe-wielding professional wrestler, a surly wizard, cursed magical artifacts, and a pair of meat monsters. With art and co-adaptation from Carey Pietsch, the McElroys are once again turning their raucous freewheeling D&D campaign into some damn fine comics.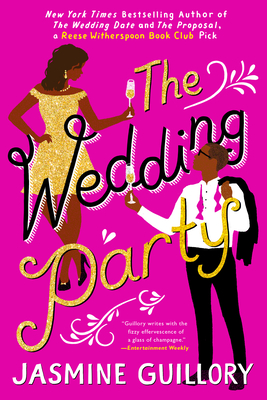 The Wedding Party
By Jasmine Guillory:
The new exhilarating romance from The New York Times bestselling author of The Proposal, a Reese Witherspoon x Hello Sunshine Book Club Pick! Eugenia says "I find Jasmine Guillory completely irresistible. She won me over about 5 pages into THE WEDDING DATE and it's been a constant treat to read her work. Her world is a perfect mix of reality and fantasy, and you'll never want to leave it. With THE WEDDING PARTY, Guillory has secured a spot on my list of writers whose work I will always read, no questions asked. I love the idea of this series. The books can obviously be read on their own, but it's so satisfying to follow these characters' journeys throughout the three books. Sexy, funny, smart, escapism at its finest– these books are the ultimate vacation read. I can't wait to see what Jasmine Guillory does next!" And Molly said "Nobody delivers a getaway quite like the ones I've come to expect from Jasmine Guillory. The Wedding Party doesn't disappoint, with an opposites attract, forbidden love situation between Alexa's best friends, Maddie and Theo. I love how each book builds on the characters we've come to love, while giving us chemistry, mischief, feelings, and lots of snacks from a new couple."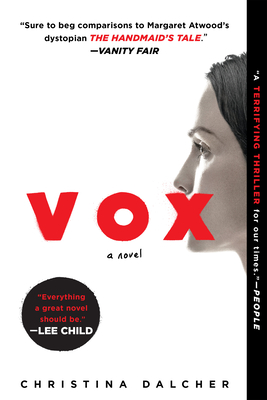 Vox
By Christina Dalcher:
Now in paperback is the groundbreaking debut novel. Set in a United States in which half the population has been silenced, Vox is the harrowing, unforgettable story of what one woman will do to protect herself and her daughter. On the day the government decrees that women are no longer allowed to speak more than one hundred words per day, Dr. Jean McClellan is in denial. This can't happen here. Not in America. Not to her. This is just the beginning…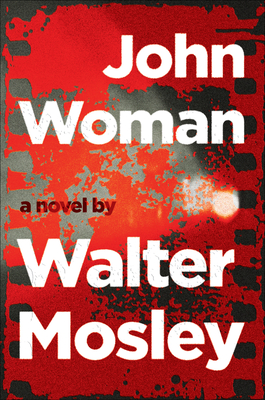 John Woman
By Walter Mosley:
From the award-winning Walter Mosley comes a dazzling novel of ideas about the sexual and intellectual coming-of-age of an unusual man who goes by the name Woman. At twelve years old, Cornelius, the son of an Italian-American woman and an older black man from Mississippi named Herman, secretly takes over his father's job at a silent film theater in New York's East Village. Five years later, as Herman lives out his last days, he shares his wisdom with his son, explaining that the person who controls the narrative of history controls their own fate. After his father dies and his mother disappears, Cornelius sets about reinventing himself—as Professor John Woman, a man who will spread Herman's teachings into the classrooms of his unorthodox southwestern university and beyond. But there are other individuals who are attempting to influence the narrative of John Woman, and who might know something about the facts of his hidden past.