By Sarah Dessen:
Emma Saylor doesn't remember a lot about her mother, who died when Emma was twelve. But she does remember the stories her mom told her about the big lake that went on forever, with cold, clear water and mossy trees at the edges. Now it's just Emma and her dad, and life is good, if a little predictable…until Emma is unexpectedly sent to spend the summer with her mother's family that she hasn't seen since she was a little girl. Eugenia says "THE REST OF THE STORY is quintessential Dessen: comforting, charming, and heartfelt. An instant summer classic." We're so excited to welcome Dessen to BookPeople TONIGHT at 7PM. Get your book from us now and reserve your spot in the signing line. Don't miss meeting this iconic YA author with her latest read that is perfect for an escape on the beach.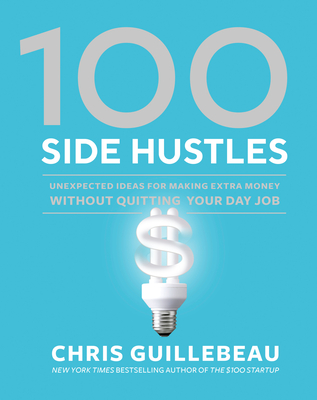 100 Side Hustles
By Chris Guillebeau:
With interest in entrepreneurship, flexible schedules, and remote work opportunities on the rise, more and more people are dreaming of starting their own side hustles. In 100 SIDE HUSTLES, best-selling author Chris Guillebeau presents a full-color ideabook featuring 100 stories of regular people launching successful side businesses that almost anyone can do: an urban tour guide, an artist inspired by maps, a travel site founder, an ice pop maker, a confetti photographer, a group of friends who sell hammocks to support local economies, and many more. With insights, takeaways, and photography that reveals the human element behind the hustles, this playbook covers every important step of launching a side hustle, from identifying underserved markets to crafting unique products and services that spring from your passions. Soon you'll find yourself joining the ranks of these innovative entrepreneurs—making money on the side while living your best life. Join Guillebeau on Wednesday, June 5 at 7PM to hear him speak and sign copies of the book.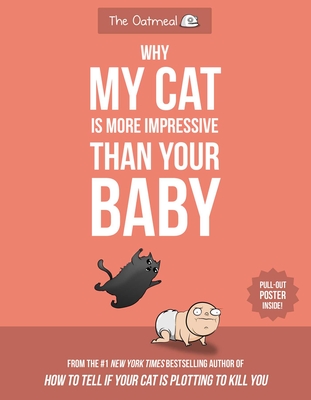 Why My Cat Is More Impressive than Your Baby
By Matthew Inman:
Why My Cat Is More Impressive Than Your Baby is chockfull of comics about cats, babies, dogs, lasers, selfies, and pigeons! Matthew Inman, Eisner Award-winning creator of The Oatmeal and #1 New York Times bestselling author of How to Tell If Your Cat Is Plotting to Kill You, presents a must-have collection of comics for cat lovers. In it, you'll learn things like: how to comfortably sleep next to your cat; 10 ways to befriend a misanthropic cat; how to hold a baby when you are not used to holding babies; a dog's guide to walking a human being; how to cuddle like you mean it and more! Don't miss Inman in store speaking and signing copies of the book on Friday, June 7 at 7PM!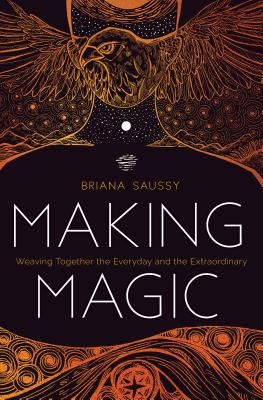 Making Magic
By Briana Saussy:
When you think of magic, do you imagine something supernatural, extraordinary, or beyond your everyday reality? Many of us are drawn to magic because we think there's something "out there" that can bring enchantment and wonder back into our lives. Yet there's a secret to real magic: the extraordinary is much closer than you may think. With Making Magic, expert teacher Briana Saussy invites you to discover a practice of magic that will bring a new depth and power to each moment, act, and choice of your life. Through teaching stories, wisdom from a wide variety of world traditions, and no-nonsense practices you can easily weave into your daily routine, Briana will help you reconnect with the wild and creative force of magic that is always around and within you, waiting for you to remember. Join us for an event with Saussy on Friday, June 21 at 7PM, where she will be speaking and signing books.
By Nicole Dennis-Benn:
When Patsy gets her long-coveted visa to America, it comes after years of yearning to leave Pennyfield, the beautiful but impoverished Jamaican town where she was raised. More than anything, Patsy wishes to be reunited with her oldest friend, Cicely, whose letters arrive from New York steeped in the promise of a happier life and the possible rekindling of their young love. But Patsy's plans don't include her overzealous, evangelical mother—or even her five-year-old daughter, Tru. Abby said "I have been waiting for Nicole Dennis-Benn's second novel ever since I finished reading her first. She is truly an incredible writer, telling stories in a unique, beautiful way. Patsy is a wonderful character — full of complications and struggles and introspective tendencies — and the alternate perspectives of Patsy and her daughter Tru works seamlessly to illustrate just how hard life can be, in America or in Jamaica. This book was even better than I anticipated." Join us at Austin's Central Library to hear Nicole Dennis-Benn in conversation with Clay Smith of Kirkus Reviews and get a signed copy, Tuesday, June 11 at 7PM!
By Dominic Smith:
For nearly half a century, Claude Ballard has been living at the Hollywood Knickerbocker Hotel. A French pioneer of silent films who started out as a concession agent for the Lumière brothers, the inventors of cinema, Claude now spends his days foraging mushrooms in the hills of Los Angeles and taking photographs of runaways and the striplings along Sunset Boulevard. But when a film-history student comes to interview Claude about The Electric Hotel—the lost masterpiece that bankrupted him and ended the career of his muse, Sabine Montrose—the past comes surging back. In his run-down hotel suite, the ravages of the past are waiting to be excavated: celluloid fragments and reels in desperate need of restoration, and Claude's memories of the woman who inspired and beguiled him. Join New York Times bestselling author Dominic Smith in conversation with Steven Harrigan on Monday, June 17 at 7PM to hear him speak and sign copies of The Electric Hotel.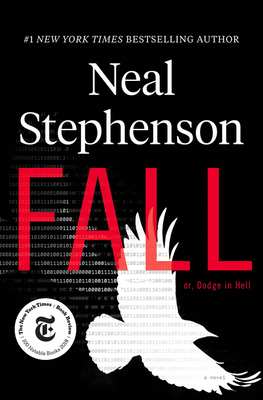 Fall; or, Dodge in Hell
By Neal Stephenson:
In a book dubbed "Paradise Lost for the Post-Matrix age." by Joe, New York Times bestselling author Neal Stephenson's new novel is a work of world-building on an epic scale. Fall, or Dodge in Hell is pure, unadulterated fun: a grand drama of analog and digital, man and machine, angels and demons, gods and followers, the finite and the eternal. In this exhilarating epic, Neal Stephenson raises profound existential questions and touches on the revolutionary breakthroughs that are transforming our future. Combining the technological, philosophical, and spiritual in one grand myth, he delivers a mind-blowing speculative literary saga for the modern age. Join us to hear Neal Stephenson speak and sign copies of his ambitious new novel, Wednesday, June 19 at 7PM. Get your copy now and reserve your spot in the signing line.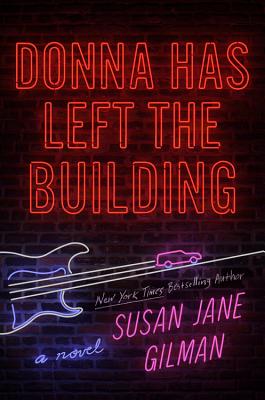 Donna Has Left the Building
By Susan Jane Gilman:
Forty-five-year-old Donna Koczynski is an ex-punk rocker, a recovering alcoholic, and the mother of two teenagers whose suburban existence detonates when she comes home early from a sales conference in Las Vegas to the surprise of a lifetime. As her world implodes, she sets off on an epic road trip to reclaim everything she believes she's sacrificed since her wild youth: Great friendship, passionate love, and her art. But as she careens across the U.S. from Detroit to New York to Memphis to Nashville, nothing turns out as she imagines. Ultimately, she finds herself resurrected on the other side of the globe, on a remote island embroiled in a crisis far bigger than her own. Be sure to stop by Thursday, June 20 at 7PM to hear the author speak and snag a signed copy.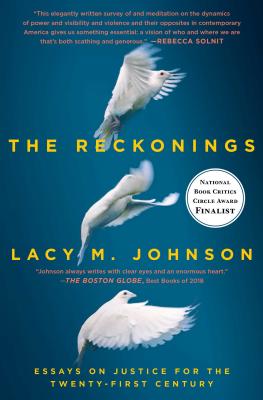 The Reckonings
By Lacy Johnson:
"The Reckonings is not a book about changing the world. It's philosophy in disguise, equal parts memoir, criticism, and ethics…The twelve essays deserve great consideration, while you read it and long after" (NPR.org). From "Speak Truth to Power," about the condition of not being believed about rape and assault; to "Goliath," about the ways evil is used as a form of social control; to "The Fallout," about ecological and generational violence, Johnson creates masterful, elaborate, gorgeously written essays that speak incisively about our current era. She grapples with justice and retribution, truth and fairness, and sexual assault and workplace harassment, as well as the broadest societal wrongs: the BP Oil Spill, government malfeasance, police killings. The Reckonings is a powerful and necessary work, ambitious in its scope, which "challenges our culture's expectations of justice and expose the limits of vengeance and mercy" (Ms. Magazine). Join us for an event with Johnson Monday, June 24 at 7PM for the paperback release.
By James Ellroy:
From the bestselling author of L.A. Confidential and The Black Dahlia. This second book in the Demon Dog Of Crime Fiction's World War Two Quartet has fascist cop Dudley Smith and his corrupt gang violently careening through L.A. and Mexico in search of killers, fifth columnists, and stolen gold, as they smuggle heroin and illegal labor. A stylish, sinful, sexy as hell read that will have you questioning whoever's side you take. Don't miss hearing James Ellroy speak and sign copies of this exciting new book at BookPeople on Wednesday, June 26 at 7PM!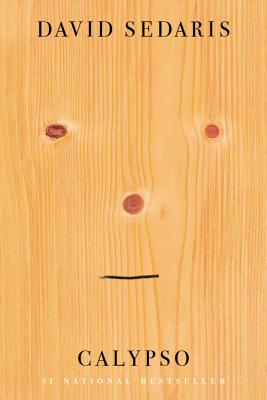 Calypso (paperback)
By David Sedaris:
If you've ever laughed your way through David Sedaris's cheerfully misanthropic stories, you might think you know what you're getting with Calypso. You'd be wrong. With Calypso, Sedaris sets his formidable powers of observation toward middle age and mortality. Make no mistake: these stories are very, very funny—it's a book that can make you laugh 'til you snort, the way only family can. Sedaris's powers of observation have never been sharper, and his ability to shock readers into laughter unparalleled. But much of the comedy here is born out of that vertiginous moment when your own body betrays you and you realize that the story of your life is made up of more past than future. We're so excited to have Sedaris in the store Friday, June 14 at 6PM speaking and signing copies. This event is ticketed, so visit our website and get your tickets before the sell out!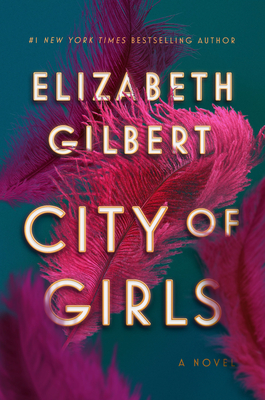 City of Girls
By Elizabeth Gilbert:
From the # 1 New York Times bestselling author of Eat Pray Love and The Signature of All Things, a delicious novel of glamour, sex, and adventure, about a young woman discovering that you don't have to be a good girl to be a good person. Beloved author Elizabeth Gilbert returns to fiction with a unique love story set in the New York City theater world during the 1940s. Told from the perspective of an older woman as she looks back on her youth with both pleasure and regret (but mostly pleasure), City of Girls explores themes of female sexuality and promiscuity, as well as the idiosyncrasies of true love. Don't miss out on this novel named a Most Anticipated Book of 2019 by Oprah.com, Real Simple, Buzzfeed, Cosmopolitan, GoodReads, PureWow, Vulture, The Millions and more. Stop by the store and grab one of the signed copies we got in!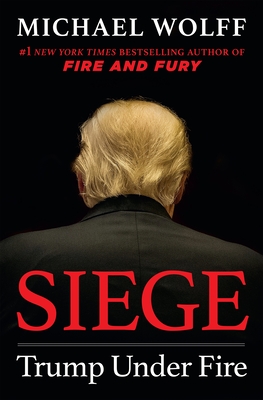 Siege
By Michael Wolff:
With Fire and Fury, Michael Wolff defined the first phase of the Trump administration; now, in Siege, he has written an equally essential and explosive book about a presidency that is under fire from almost every side. A stunningly fresh narrative that begins just as Trump's second year as president is getting underway and ends with the delivery of the Mueller report, Siege reveals an administration that is perpetually beleaguered by investigations and a president who is increasingly volatile, erratic, and exposed.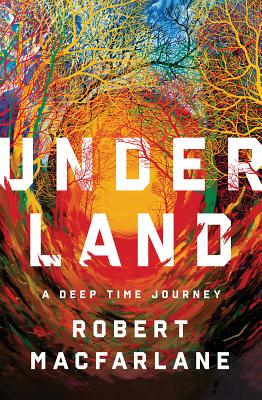 Underland
By Robert Macfarlane:
From the best-selling, award-winning author of Landmarks and The Old Ways, a haunting voyage into the planet's past and future. Hailed as "the great nature writer of this generation" (WSJ), Robert Macfarlane is the celebrated author of books about the intersections of the human and the natural realms. In Underland, he delivers his masterpiece: an epic exploration of the Earth's underworlds as they exist in myth, literature, memory, and the land itself. Global in its geography and written with great lyricism and power, Underland speaks powerfully to our present moment. Taking a deep-time view of our planet, Macfarlane here asks a vital and unsettling question: "Are we being good ancestors to the future Earth?" Underland marks a new turn in Macfarlane's long-term mapping of the relations of landscape and the human heart. From its remarkable opening pages to its deeply moving conclusion, it is a journey into wonder, loss, fear, and hope. At once ancient and urgent, this is a book that will change the way you see the world.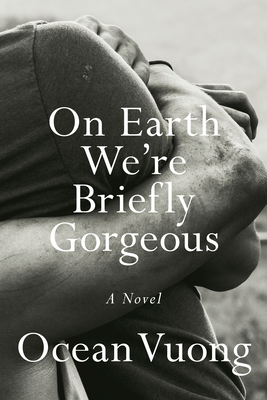 On Earth We're Briefly Gorgeous
By Ocean Vuong:
On Earth We're Briefly Gorgeous is a letter from a son to a mother who cannot read. Written when the speaker, Little Dog, is in his late twenties, the letter unearths a family's history that began before he was born—a history whose epicenter is rooted in Vietnam—and serves as a doorway into parts of his life his mother has never known, all of it leading to an unforgettable revelation. Eugenia said "I must admit, this was not a read-in-one-sitting type of book for me. I had to take my time with it, to not only savor Ocean Vuong's brilliant writing but to fully engage with the characters in Little Dog's memories. ON EARTH WE'RE BRIEFLY GORGEOUS is a beautiful, difficult, tender, and overwhelming read, a read for a rainy day, for a friend, for a lover, for family, to keep close by, in your heart, on your nightstand, for safekeeping." And Christina says, "Wow. Such a beautifully written, haunting story of love, family bonds, survival, and mental illness. This is one that will stay with you long after the last page."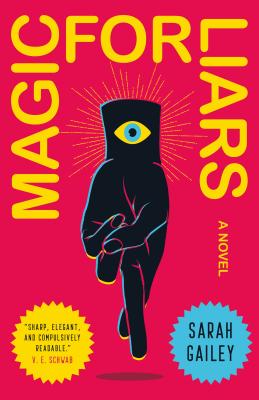 Magic for Liars
By Sarah Gailey:
A darkly enchanting debut novel from the award-winning Sarah Gailey following the harrowing search for a killer at a private academy for mages hidden in modern-day Northern California. MK says "I was obsessed with this book. The story kept you guessing until the very last page, the characters were diverse and interesting, and Sarah Gailey created a world I wanted to live in at Osthorne Academy."
By Tan France:
"Personable, and so in voice—I could absolutely hear Tan's voice as I read. His story is so full of confidence and compassion, and a determination to dismiss the naysayers and do it anyway. And while most of the book is an in-depth look at Tan's very busy (and inspiring!) life leading up to Queer Eye, it's clear why Tan, Karamo, Jonathan, Bobby, and Antoni seem like such great friends on the show—they really are! Now I want to read/hear NATURALLY TAN on audiobook—I'm sure it'll feel just like a conversation with Tan France!"—Tomoko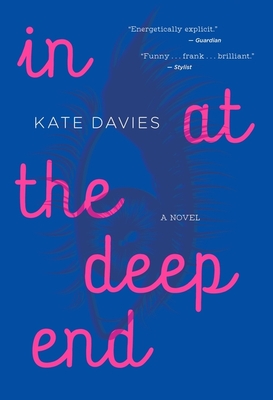 In at the Deep End
By Kate Davies:
"Julia, a 26-year-old civil servant, decides to slut it up a bit after becoming fed up with hearing her best friend and flatmate Alice's constant sex in the next room over. This decision comes after a 3-year dry-spell, mostly due to the fact that sex (or rather, the penis part) has never really held much appeal. Lo and behold, her sex drive comes alive after spending the night with a conceptual artist named Jane and she begins to embrace her queer identity. While this involves the fun parts of new community, coming out to her parents and friends, and lots of hot sex, Julia soon finds that complicated and toxic dynamics are just as prevalent in queer relationships as in straight ones. An engaging, funny, modern portrait of a late-20s woman coming into her sexuality, Davies offers a novel that is as nuanced as it is ultimately heartwarming."—Molly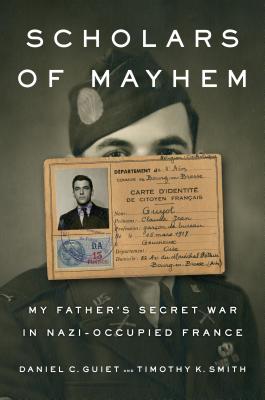 Scholars of Mayhem
By Daniel C. Guiet and Timothy K Smith:
"Daniel C. Guiet's father Jean Claude was a skilled and surprising man who, only later in life, told his family some of the amazing things that he had done as an agent of the British secret-service division, the SOE. Dropped into France to help end the Nazi occupation, this is an incredibly fascinating and harrowing account of his experiences in WWII. I loved every moment of reading this dynamic history narrative—it's clear how critical Jean Claude's missions were to the war effort. I highly recommend this to those looking for a good historical read!"—Will B
By Ryan Leigh Dostie:
Formation is a relevant and inspiring read about women in the Military. Gregory says "This is undoubtedly a tough book. Ryan Dostie survived a sexual assault while serving our country and struggled for years, not only for justice, but just to have her voice heard. Pile on top of that growing up in a Christian cult and serving in one of America's most ill-fated wars, and you have one hell of a compelling story. I almost never read memoirs, but Dostie is a frank and incessant writer. She seizes your attention from the first line and never lets you up from beneath the drudgery in her life. This is the right book for now, as the US's military involvement in the Middle East is seemingly dwindling and for the #MeToo movement."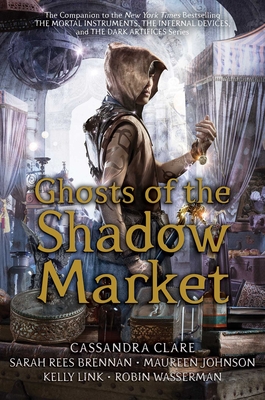 Ghost of the Shadow Market
By Cassandra Clare & Others:
From New York Times and USA TODAY bestselling author Cassandra Clare comes an exciting new short story collection that follows Jem Carstairs as he travels through the many Shadow Markets around the world. Follow Jem and see, against the backdrop of the Shadow Market's dark dealings and festival, Anna Lightwood's doomed romance, Matthew Fairchild's great sin, and Tessa Gray as she is plunged into a world war. Valentine Morgenstern buys a soul at the Market and a young Jace Wayland's soul finds safe harbor. In the Market is hidden a lost heir and a beloved ghost, and no one can save you once you have traded away your heart. Not even Brother Zachariah.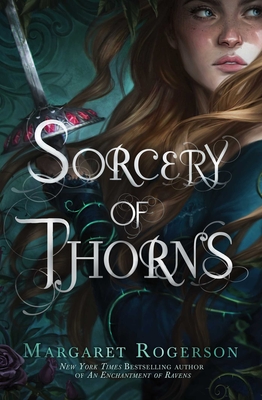 Sorcery of Thorns
By Margaret Rogerson:
From the New York Times bestselling author of An Enchantment of Ravens comes an imaginative fantasy about an apprentice at a magical library who must battle a powerful sorcerer to save her kingdom. When an act of sabotage releases the library's most dangerous grimoire, Elisabeth, protector of the library, commits an act of desperate intervention that implicates her in the crime, and she is torn from her home to face justice in the capital. With no one to turn to but her sworn enemy, the sorcerer Nathaniel Thorn, and his mysterious demonic servant, she finds herself entangled in a centuries-old conspiracy. Not only could the Great Libraries go up in flames, but the world along with them. As her alliance with Nathaniel grows stronger, Elisabeth starts to question everything she's been taught—about sorcerers, about the libraries she loves, even about herself. For Elisabeth has a power she has never guessed, and a future she could never have imagined.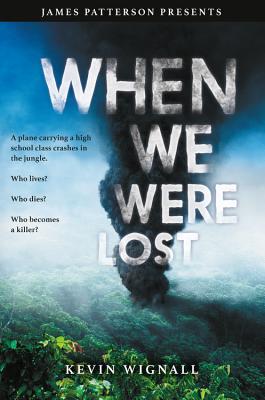 When We Were Lost
By Kevin Wignail:
Here's a debut novel to get excited about. Teen Press Corps member Harriet has this to say. "When We Were Lost tells the story of a high school trip gone awry when the plane crashes in the jungle of an unknown location. I've never read a book in a day before, but I did this time! I read this book in mere hours, because I absolutely needed to know how it happened. The adventure aspect was fascinating, the writing simple to follow, and was a great quick read! I would recommend to fans of Hatchet or LOST for stories with similar vibes but a new take on it all."