By Mary Beth Keane:
Ask Again, Yes is a deeply affecting exploration of the lifelong friendship and love that blossoms between Kate Gleeson and Peter Stanhope, born six months apart. One shocking night their loyalties are divided, and their bond will be tested again and again over the next 40 years. Luminous, heartbreaking, and redemptive, Ask Again, Yes reveals the way childhood memories change when viewed from the distance of adulthood—villains lose their menace and those who appeared innocent seem less so. Kate and Peter's love story, while haunted by echoes from the past, is marked by tenderness, generosity, and grace. A profoundly moving novel about two neighboring families in a suburban town, the friendship between their children, a tragedy that reverberates over four decades, the daily intimacies of marriage, and the power of forgiveness.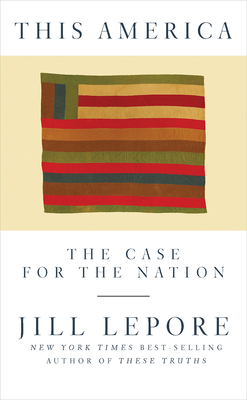 By Jill Lepore:
From the acclaimed historian and New Yorker writer comes this urgent manifesto on the dilemma of nationalism and the erosion of liberalism in the twenty-first century. At a time of much despair over the future of liberal democracy, Jill Lepore makes a stirring case for the nation in This America, a follow-up to her much-celebrated history of the United States, These Truths. With dangerous forms of nationalism on the rise, Lepore repudiates nationalism here by explaining its long history—and the history of the idea of the nation itself—while calling for a "new Americanism": a generous patriotism that requires an honest reckoning with America's past. A manifesto for a better nation, This America reclaims the nation's future by reclaiming its past.
By Anthony Horowitz:
"You shouldn't be here. It's too late . . . " These are the last recorded words of successful celebrity-divorce lawyer Richard Pryce, found bludgeoned to death in his bachelor pad with a bottle of wine. Baffled by the odd circumstances of the case, the police are forced to bring in Private Investigator Daniel Hawthorne and his sidekick, the author Anthony, who's really getting rather good at this murder investigation business. But as Hawthorne takes on the case with characteristic relish, it becomes clear that he, too, has secrets to hide. As our reluctant narrator becomes ever more embroiled in the case, he realizes that these secrets must be exposed—even at the risk of death . . . Death, deception, and a detective with quite a lot to hide stalk the pages of Anthony Horowitz's brilliant murder mystery, the second in the bestselling series starring Private Investigator Daniel Hawthorne.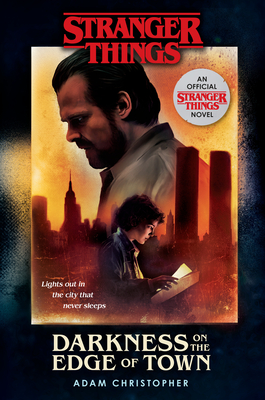 Stranger Things: Darkness on the Edge of Town
By Adam Christopher:
Christmas, Hawkins, 1984. All Chief Jim Hopper wants is to enjoy a quiet first Christmas with Eleven, but his adopted daughter has other plans. Over Hopper's protests, she pulls a cardboard box marked "New York" out of the basement—and the tough questions begin. Why did Hopper leave Hawkins all those years ago? What does "Vietnam" mean? And why has he never talked about New York? Although he'd rather face a horde of demogorgons than talk about his own past, Hopper knows that he can't deny the truth any longer. And so begins the story of the incident in New York—the last big case before everything changed… Fans won't want to miss this novel where Chief Jim Hopper reveals long-awaited secrets to Eleven about his old life as a police detective in New York City, confronting his past before the events of the hit show Stranger Things.
By Terry Brooks:
After The Black Elfstone and The Skaar Invasion comes the next chapter in the Fall of Shannara, a saga more than four decades in the making. The Skaar have arrived in the Four Lands, determined to stop at nothing less than all-out conquest. They badly need a new home, but peaceful coexistence is not a concept they have ever understood. An advance force under the command of the mercurial princess Ajin has already established a foothold, but now the full Skaar army is on the march—and woe betide any who stands in its way. You won't want to miss the third of four books bringing the Shannara storyline to its rousing conclusion.
By Richard Roper:
Smart, darkly funny, and life-affirming, How Not to Die Alone is the bighearted debut novel we all need. It's a story about love, loneliness, and the importance of taking a chance when we feel we have the most to lose. For years Andrew has worked a thankless public health job, searching for the next of kin of those who die alone. Luckily, he goes home to a loving family every night. At least, that's what his coworkers believe. A misunderstanding has left Andrew trapped in his own white lie and his lonely apartment. When new employee Peggy breezes into the office like a breath of fresh air, she makes Andrew feel truly alive for the first time in decades. Telling Peggy the truth could mean losing everything. For twenty years, Andrew has worked to keep his heart safe, forgetting one important thing: how to live. Maybe it's time for him to start.
By Beth O'Leary:
What if your roommate was your soulmate? After a bad breakup, Tiffy Moore needs a place to live. Fast. And cheap. Desperation makes her open-minded, so she answers an ad for a flatshare. Leon, a night-shift worker, will take the apartment during the day, and Tiffy can have it nights and weekends. He'll only ever be there when she's at the office. In fact, they'll never even have to meet. Tiffy and Leon start writing each other notes—first about what day is garbage day, and politely establishing what leftovers are up for grabs, and the evergreen question of whether the toilet seat should stay up or down. Even though they are opposites, they soon become friends. And then maybe more. But falling in love with your roommate is probably a terrible idea…especially if you've never met.
By Domenica Ruta:
In Domenica Ruta's profoundly original debut novel, the end of the world comes every year. Or at least it's supposed to. On May 3, humanity comes together to anticipate the planet's demise—and to celebrate as if the day were truly their last. The fates of a cast of seemingly unconnected people converge during the celebration of this ancient holiday in a thought-provoking debut from the author of the New York Times bestselling memoir With or Without You.
By Sam Dagher:
From a Pulitzer Prize-nominated journalist specializing in the Middle East, this groundbreaking account of the Syrian Civil War reveals the never-before-published true story of a 21st-century humanitarian disaster. Assad or We Burn the Country examines Syria's tragedy through the generational saga of the Assad and Tlass families, once deeply intertwined and now estranged in Bashar's bloody quest to preserve his father's inheritance. By drawing on his own reporting experience in Damascus and exclusive interviews with Tlass, Dagher takes readers within palace walls to reveal the family behind the destruction of a country and the chaos of an entire region.Timely, propulsive, and expertly reported, Assad or We Burn the Country is the definitive account of this global crisis, going far beyond the news story that has dominated headlines for years.
By Jasmine Warga:
A lyrical and moving middle-grade novel in verse about a Syrian girl who moves to the United States, from Jasmine Warga, the author of acclaimed YA novels MY HEART AND OTHER BLACK HOLES, and HERE WE ARE NOW. Eugenia says "I stayed up past my bedtime reading Jasmine Warga's words, taking note of countless passages that absolutely STUNNED me. Jude's voice still echoes in my head, her story so intimate and scary and heartfelt and sad and triumphant and, and– everything. OTHER WORDS FOR HOME is everything. Through Jude's journey from Syria to the United States, we get to experience as readers the complexities of being an immigrant, an outsider. Jude arrives in an unfamiliar city, starts at a new school, takes ESL classes and makes friends, witnessing first hand this country's strengths as well as its flaws—all while missing home and everything, everyone, she had to leave behind." Tomoko says it is " Resonant and atmospheric, refined and powerful, Jasmine Warga's writing made me cry multiple times while reading OTHER WORDS FOR HOME… Warga's writing is evocative and Jude's story breathes like a memory—full of love, pain, fear, determination and pride, and made flesh with stunning detail. Truly phenomenal and so necessary for now, I can't wait to share this book with everyone!"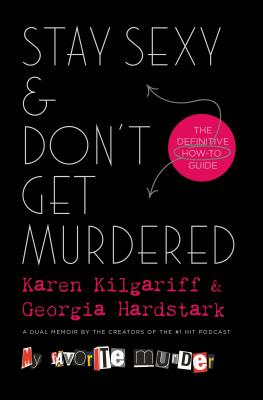 Stay Sexy and Don't Get Murdered
By Karen Kilgariff and Georgia Hardstark:
"Full of funny quips, heart-breaking stories, and the witty insight that fans of the [My Favorite Murder] podcast are well accustomed to, this book is like when your older sister/cousin who you really admire finally sits you down and tells you about her life, and all its tragic glory. This book is written from the heart, with so much utter vulnerability that it takes you back. The things I read in this book will stay with me forever. Stay Sexy and DON'T GET MURDERED!!!!!!"