By Oscar Cásares:
Where We Come From is a stunning and timely novel about a Mexican-American family in Brownsville, Texas, that reluctantly becomes involved in smuggling immigrants into the United States. Christina says the book is "A timely story of the emotional struggles of those on both sides of the border. This story is full of compassion that is often lacking in discussions of immigration. The characters in this story are flawed. They are biased, they are loving, they are cruel, they are trying to survive. These characters show that whether you're an American citizen or an immigrant, the son of privilege or a woman struggling to care for her family, a coyote or a young boy crossing the border to get to his father, we're all people." Don't miss Cásares speaking and signing copies of the book tonight at 7PM!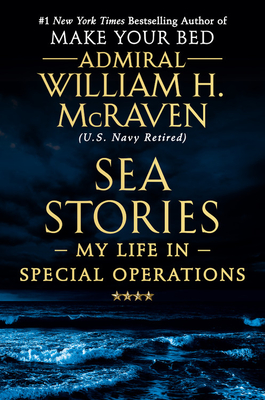 Sea Stories
By Admiral William H. McRaven:
Following the success of his #1 New York Times bestseller Make Your Bed, which has sold over one million copies, Admiral William H. McRaven is back with amazing stories of adventure during his career as a Navy SEAL and commander of America's Special Operations Forces. Admiral McRaven is a part of American military history, having been involved in some of the most famous missions in recent memory, including the capture of Saddam Hussein, the rescue of Captain Richard Phillips, and the raid to kill Osama bin Laden.You won't want to miss hearing his incredible stories on Wednesday, May 29 at 7PM at Central Presbyterian Church. McRaven will be in conversation with Douglas Brinkley. Tickets are on sale now!!
By Emma Berquist:
When eighteen-year-old Lexi foresees the brutal murder of a girl outside a club in downtown L.A., she is powerless to stop it. But when the girl's ghost appears, seeking vengeance, Lexi is swept into a dangerous search that could put her directly in the path of a serial killer. From the author of Devils Unto Dust, this fast-paced and literary thriller will haunt fans of Maureen Johnson's Truly Devious and Karen M. McManus's One of Us Is Lying. Emma Berquist's second novel is a haunting and atmospheric murder mystery that tackles themes of depression, loneliness, love, and identity. This high-concept novel is for fans of Holly Black's The Coldest Girl in Coldtown and Tahereh Mafi's Shatter Me series. Berquist will be in the store Thursday, May 30 at 7PM to speak and sign copies.
By James Fenelon:
A paratrooper-turned-historian's rich, masterful account of World War II's largest airborne operation–the 17th Airborne–that dropped 17,000 Allied paratroopers deep into the heart of Nazi Germany. Don't miss hearing this captivating, action-packed tale of heroism and triumph spotlighting one of World War II's most under-chronicled and dangerous operations from this military veteran and graduate of the US Army's Airborne, Jumpmaster and Pathfinder schools. Fenelon will be speaking and signing copies Thursday, June 6 at 7PM.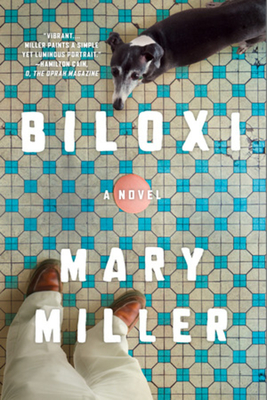 Biloxi
By Mary Miller:
Building on her critically acclaimed novel The Last Days of California and her biting collection Always Happy Hour, Miller transports readers to this delightfully wry, unapologetic corner of the south—Biloxi, Mississippi, home to sixty-three-year-old Louis McDonald, Jr. Abby says "Mary Miller has done it again. I just love her understated style of writing about her particular part of the South. This time she has written about one man, Louis, living in Biloxi, Mississippi, newly divorced and retired, looking for what's next in his life. Her often wry observations come to life as we see Louis deal with aging, his family, and his place in the world." Miller will be at BookPeople Monday, June 10 at 7PM to speak and sign copies!
By Thomas Harris:
Finally! A new book is out today from Thomas Harris, creator of one of the world's favorite(?) serial killers, Dr. Hannibal Lecter! This latest novel, Morris's 6th, has been highly anticipated by so many of our staff, including Joe, Scott, Thomas, and Uriel! Returning to the familiar theme of dark obsessions, Harris tells the story of a house, under which millions of dollars in cartel gold has been hidden. Cari Mora is the house's caretaker, already in a precarious position with ICE, who now must contend with a man of unspeakable appetites, closing in on the treasure. Thrilling and cinematic, Cari Mora marks the welcome return of a favorite writer!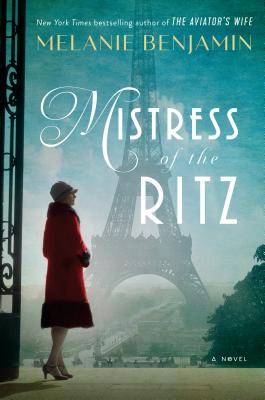 Mistress of the Ritz
By Melanie Benjamin:
A captivating novel based on the story of the extraordinary real-life American woman who secretly worked for the French Resistance during World War II—while playing hostess to the invading Germans at the iconic Hotel Ritz in Paris—from the New York Times bestselling author of The Aviator's Wife and The Swans of Fifth Avenue. This is a true-to-life novel of a courageous woman and her husband who put their marriage—and ultimately their lives—in jeopardy to fight for freedom. Intimate, fearless, and moving, it spins a brilliantly and unforgettably vivid human portrait at a time of unimaginable crisis and sacrifice.
By Claire LeGrand:
Second in the Empirium Trilogy that began with Furyborn, Kingsbane continues the epic story of a cosmic war that spans millennia. Just as thrilling and affecting as the first installment, Kingsbane will tear you apart. One of our booksellers' favorite authors for her incredible prose and world-building, don't miss the next part in Claire LeGrand's incredible storyline of prophecies, trials, and the tribuation of angels.
By Ben Mezrich:
From the New York Times bestselling author of The Accidental Billionaires and Bringing Down the House comes the fascinating story of brothers Tyler and Cameron Winklevoss's big bet on cryptocurrency and its dazzling pay-off. Ben Mezrich's 2009 bestseller The Accidental Billionaires is the definitive account of Facebook's founding and the basis for the Academy Award–winning film The Social Network. Two of the story's iconic characters are Harvard students Tyler and Cameron Winklevoss: identical twins, Olympic rowers, and foils to Mark Zuckerberg. Bitcoin Billionaires is the story of the brothers' redemption and revenge in the wake of their epic legal battle with Facebook—and the first great book from the world of bitcoin.
By Lauren Groff:
Bookseller favorite now out in paperback–here's what BookPeople has to say! Mat says "Groff is a hero! Florida is mysterious and dark and oozing of all things Sunshine State, beautiful and twisted." and Uriel says "Looking inward and out, Groff examines the lives of her characters with a surveyor's eye, capturing the sense of dread and desire that pervades their existence. Florida is an exploration of time and place, both sensual and terrifying, and seems to me both timely and timeless."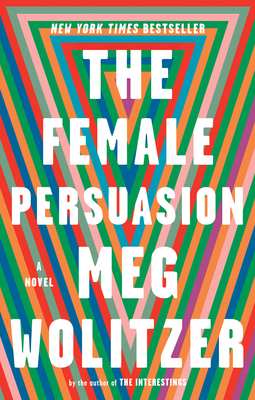 The Female Persuasion
By Meg Wolitzer:
Now in paperback! Charming and wise, knowing and witty, Meg Wolitzer delivers a novel about power and influence, ego and loyalty, womanhood and ambition. At its heart, The Female Persuasion is about the flame we all believe is flickering inside of us, waiting to be seen and fanned by the right person at the right time. It's a story about the people who guide and the people who follow (and how those roles evolve over time), and the desire within all of us to be pulled into the light. If you missed this powerful release, now is your chance to grab a copy!