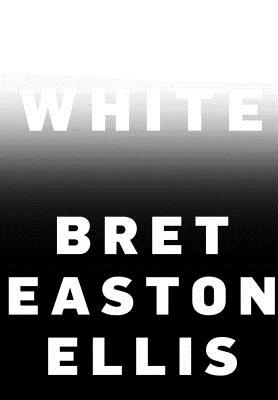 White
By Bret Easton Ellis:
Bret Easton Ellis has wrestled with the double-edged sword of fame and notoriety for more than thirty years. Now, in White, with the same originality displayed in his fiction, Ellis pours himself out onto the page and, in doing so, eviscerates the perceived good that the social-media age has wrought, starting with the dangerous cult of likeability. White is both a denunciation of censorship, particularly the self-inflicted sort committed in hopes of being "accepted," and a bracing view of a life devoted to authenticity. Provocative, incisive, funny, and surprisingly poignant, White reveals not only what is visible on the glittering, pristine surface but also the riotous truths that are hidden underneath. Don't miss Ellis in conversation with Kirkus Reviews Clay Smith, TOMORROW, April 17 at Central Presbyterian Church. Tickets are on sale now!
By Adam Rubin:
We're so excited that Adam Rubin and Daniel Salmieri have teamed up again on a brand new picture book! Full of neon bright illustrations, HIGH FIVE is another stellar, hilarious adventure for young readers. We can't wait to judge a high five contest with Adam Rubin on April 29th at 4PM, based on style, sound, aim, and general enthusiasm! Join us and show us what you've got…but be warned, no human has ever won the High Five Championship of the World! Pick up Rubin and Salmieri's new book for tips on what makes a championship winning High Five!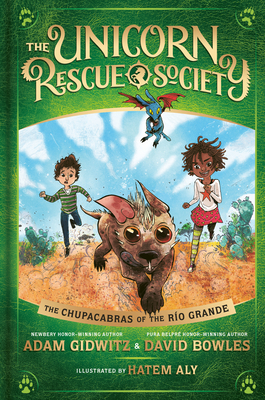 The Chupacabras of the Rio Grande
By Adam Gidwitz & David Bowles:
The Unicorn Rescue Society, a secret group of adventurers who keep the creatures of myth and legend safe, has another thrilling mission ahead of them! A frightening report has crossed Professor Fauna's desk of a blood-sucking creature on the Texas-Mexico border—what could it be? Can the Unicorn Rescue Society save the region's animals and bring the community of Laredo back together again? From the incredible minds of award-winning authors Adam Gidwitz and David Bowles comes the story of a bouncing, blood-sucking little beast that you won't want to miss! We are absolutely thrilled that Gidwitz and Bowles are going to be the keynote speakers at this year's 5 Book Dive Summer Reading Splash! The Splash is a free festival celebrating kids lit for readers grades 3-6, but really it's fun for the whole family. Learn more at 5bookdive.org.
By David Baldacci:
Detective Amos Decker discovers that a mistake he made as a rookie detective may have led to deadly consequences in the latest Memory Man thriller in David Baldacci's #1 New York Times bestselling series. Following Memory Man, The Last Mile, The Fix, and The Fallen this will be the fifth novel featuring fan favorite character Amos Decker, the football player-turned-detective whose career-ending head injury on the playing field left him with an improbable side effect: the inability to forget even the smallest detail.
By Hal Elrod:
Hal Elrod, keynote speaker and author of the bestselling book The Miracle Morning, shares his "miracle equation," the secret to unlocking happiness, success, and your full potential. By establishing and maintaining unwavering faith that you can achieve anything you desire, and then putting forth extraordinary effort until you do, your success is inevitable. We've got plenty of signed copies of The Miracle Equation so come grab one before they're gone.
By Sally Rooney:
Sally Rooney brings her brilliant psychological acuity and perfectly spare prose to a story that explores the subtleties of class, the electricity of first love, and the complex entanglements of family and friendship. Abby said "Add Sally Rooney to the list of authors whose work I will now always seek out and read immediately. The story of Marianne and Connell is at once completely ordinary and, at the same time, by delving deep into their inner lives, Rooney makes it extraordinary. She is asking all the right questions about what we'll do to and for the people we love, how we communicate and struggle to understand each other, and how our own insecurities and inner lives impact our relationships with others." Uriel says it is"…her lush, sophomore effort that puts modern love under the microscope…the novel is a bittersweet ode to love lost and found; subtle and heartrending." And Molly says it is "A novel so intimate it's as if you're talking to one another on a couch with a glass of wine, the only two left at the party… This is the kind of story and writing that exemplifies the notion that it's our smallest, most specific stories that wind up being the most universal."
By Angie Kim:
In rural Virginia, Young and Pak Yoo run an experimental medical treatment device known as the Miracle Submarine—a pressurized oxygen chamber that patients enter for therapeutic "dives" with the hopes of curing issues like autism or infertility. But when the Miracle Submarine mysteriously explodes, killing two people, a dramatic murder trial upends the Yoos' small community. Angie Kim's Miracle Creek is a thoroughly contemporary take on the courtroom drama, drawing on the author's own life as a Korean immigrant, former trial lawyer, and mother of a real-life "submarine" patient. Both a compelling page-turner and an excavation of identity and the desire for connection, Miracle Creek is a brilliant, empathetic debut from an exciting new voice.
By Helen Ellis:
Helen Ellis has a mantra: "If you don't have something nice to say, say something not-so-nice in a nice way." Say "weathered" instead of "she looks like a cake left out in the rain." Say "early-developed" instead of "brace face and B cups." And for the love of Coke Salad, always say "Sorry you saw something that offended you" instead of "Get that stick out of your butt, Miss Prissy Pants." In these twenty-three raucous essays Ellis transforms herself into a dominatrix Donna Reed to save her marriage, inadvertently steals a $795 Burberry trench coat, witnesses a man fake his own death at a party, avoids a neck lift, and finds a black-tie gown that gives her the confidence of a drag queen. While she may have left her home in Alabama, married a New Yorker, forgotten how to drive, and abandoned the puffy headbands of her youth, Helen Ellis is clinging to her Southern accent like mayonnaise to white bread, and offering readers a hilarious, completely singular view on womanhood for both sides of the Mason-Dixon. This would be a great Mother's Day gift for all the strong Southern moms out there!
By David Brooks:
Everybody tells you to live for a cause larger than yourself, but how exactly do you do it? The bestselling author of The Road to Character explores what it takes to lead a meaningful life in a self-centered world. In The Second Mountain, David Brooks explores the four commitments that define a life of meaning and purpose: to a spouse and family, to a vocation, to a philosophy or faith, and to a community. Our personal fulfillment depends on how well we choose and execute these commitments. In The Second Mountain, Brooks looks at a range of people who have lived joyous, committed lives, and who have embraced the necessity of dependence. He gathers their wisdom on how to choose a partner, how to pick a vocation, how to live out a philosophy, and how to integrate our commitments into one overriding purpose.
By Cecelia Ahern:
In this singular and imaginative story collection, Cecelia Ahern explores the endless ways in which women blaze through adversity with wit, resourcefulness, and compassion. Ahern takes the familiar aspects of women's lives—the routines, the embarrassments, the desires—and elevates these moments to the outlandish and hilarious with her astute blend of magical realism and social insight. By turns sly, whimsical, and affecting, these thirty short stories are a dynamic examination of what it means to be a woman in this very moment. Like women themselves, each story can stand alone; yet together, they have a combined power to shift consciousness, inspire others, and create a multi-voiced ROAR that will not be ignored.