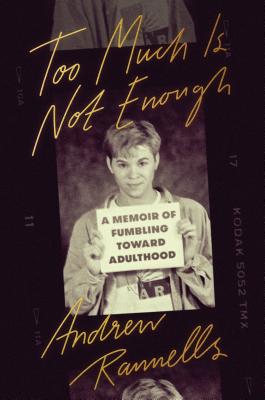 Too Much Is Not Enough
By Andrew Rannells
From the star of Broadway's The Book of Mormon and HBO's Girls, the heartfelt and hilarious coming-of-age memoir of a Midwestern boy surviving bad auditions, bad relationships, and some really bad highlights as he chases his dreams in New York City. When Andrew Rannells arrived in New York City from Omaha in 1997, he, like many, saw the city as a chance to break free. To start over. To transform the fiercely ambitious but sexually confused teenager he saw in the mirror into the Broadway leading man of his dreams. Join us for an evening with Rannells as he details his journey from his hometown to Broadway sensation in NYC. He'll be in the store on Monday, March 18 at 7PM to speak and sign books.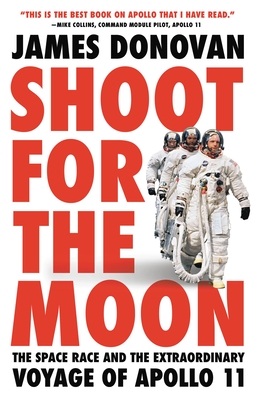 Shoot for the Moon
By James Donovan:
This year marks the 50th anniversary of one of the twentieth century's, and indeed all of mankind's, greatest achievements. On July 20, 1969, Neil Armstrong and Buzz Aldrin became the first humans to walk on the moon. The Apollo 11 mission was a mammoth undertaking involving more than 410,000 men and women dedicated to winning the space race against the Soviets. Set amid the tensions of the Cold War and the upheavals of the sixties, and filled with first-person, behind-the-scenes details, Shoot for the Moon is a gripping account of the dangers, the challenges, and the sheer determination that defined not only Apollo 11, but also the Mercury and Gemini missions that came before it. From the shock of Sputnik and the heart-stopping final minutes of John Glenn's Mercury flight to the deadly whirligig of Gemini 8, the doomed Apollo 1 mission, and that perilous landing on the Sea of Tranquility—when the entire world held its breath while Armstrong and Aldrin battled computer alarms, low fuel, and other problems—James Donovan tells the whole story. Donovan will be at BookPeople on Monday, March 25 at 7PM speaking and signing copies of this incredible account of one of humankind's most extraordinary feats of exploration.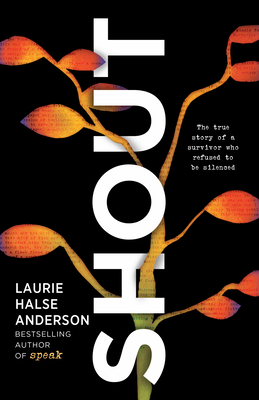 Shout 
By Laurie Halse Anderson:
Bestselling author Laurie Halse Anderson is known for the unflinching way she writes about, and advocates for, survivors of sexual assault. Now, inspired by her fans and enraged by how little in our culture has changed since her groundbreaking novel Speak was first published twenty years ago, she has written a poetry memoir that is as vulnerable as it is rallying, as timely as it is timeless. In free verse, Anderson shares reflections, rants, and calls to action woven between deeply personal stories from her life that she's never written about before. Searing and soul-searching, this important memoir is a denouncement of our society's failures and a love letter to all the people with the courage to say #MeToo and #TimesUp, whether aloud, online, or only in their own hearts. Shout speaks truth to power in a loud, clear voice—and once you hear it, it is impossible to ignore. Don't miss hearing Laurie Halse Anderson discuss her searing poetic memoir with former Texas State Senator Wendy Davis at Central Presbyterian Church on Friday, April 5 at 6PM. Tickets for the event are on sale now!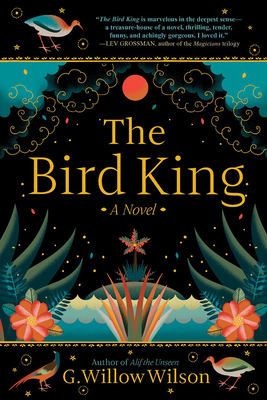 The Bird King
By G. Willow Wilson:
From award-winning author G. Willow Wilson, The Bird King is an epic journey set during the reign of the last sultan in the Iberian peninsula at the height of the Spanish Inquisition. Christine H. says that "The Bird King is a radical, yet gentle foray into the tension between faith and freedom and the desire for safety and certainty in love and life. The story takes place in 15th-century Spain, at the end of the Muslim rule there. Fatima, a young concubine of the sultan, and her friend, Hassan, a mapmaker of the court who prefers men, must flee when the Inquisition wants to imprison Hassan, who they believe is a sorcerer because his maps can change reality. Wilson draws on the classic Persian poem, 'The Conference of the Birds', as inspiration for the story. This novel is a captivating, multilayered read that doesn't get bogged down in too many world-building details, drawing the reader on in Fatima's and Hassan's search for the bird king. It is original, told from the point of view of those about to lose the world they love, reminding us to see not only history but also ourselves and each other from a different perspective."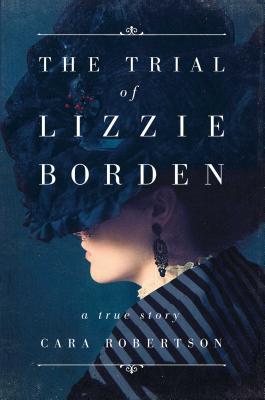 The Trial of Lizzie Borden
By Cara Robertson:
Lizzie Borden is arguably one of the most famous female killers—with the story of her crime and subsequent trial immortalized in rhyme, told, and retold in every conceivable genre. The Trial of Lizzie Borden is the remarkable new account of an essential piece of American mythology based on twenty years of research and recently unearthed evidence. Cara Robertson explores the stories Lizzie Borden's culture wanted and expected to hear and how those stories influenced the debate inside and outside of the courtroom. Based on transcripts of the Borden legal proceedings, contemporary newspaper accounts, unpublished local accounts, and recently unearthed letters from Lizzie herself, you won't want to miss discovering a new side to this famous crime.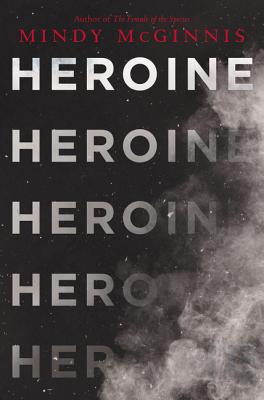 Heroine
By Mindy McGinnis:
Mickey Catalan's life has been littered with struggles—from the scars that tell of past injuries to her parents' divorce to the daily complexity of finding the right words to fit in socially. Mickey is no stranger to pain, emotional or physical. When a car crash sidelines her months before softball season, Mickey has to find a way to hold on to her spot as the catcher for a team expected to make a historic tournament run. Behind the plate is the only place she's ever felt comfortable, and the painkillers she's been prescribed can help her get back there. Award–winning author Mindy McGinnis delivers a powerful exploration of the opioid crisis through the eyes of one girl, creating a visceral and necessary story about addiction, family, and friendship.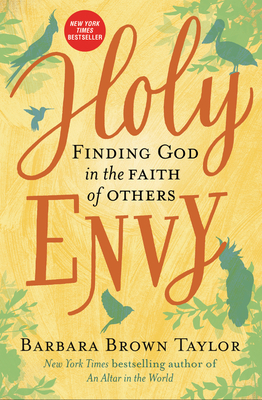 Holy Envy
By Barbara Brown Taylor:
The renowned and beloved Christian preacher and New York Times bestselling author of An Altar in the World recounts her moving discoveries of finding the sacred in unexpected places while teaching the world's religions to undergraduates in Baptist-saturated rural Georgia, revealing how God delights in confounding our expectations. Throughout Holy Envy, Barbara Brown Taylor weaves together stories from her classroom with reflections on how her own spiritual journey has been challenged and renewed by connecting with people of other traditions—and by meeting God in her communion with them. At the heart of her odyssey is her trust in God and knowledge that God is always with her. Barbara contends that it is the Lord who pushes her beyond her comfortable boundaries and calls for her to "disown" her version of the divine—a change that ultimately deepens her relationship with both the world and with God. BookPeople has exclusive signed editions of Holy Envy on our shelves now!