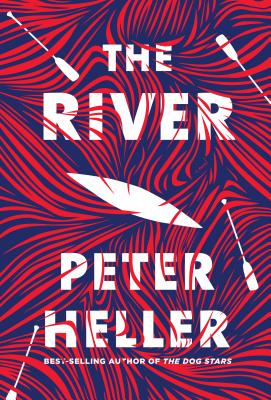 The River
By Peter Heller:
From the best-selling author of The Dog Stars, the story of two college students on a wilderness canoe trip. When they decide to canoe the Maskwa River in northern Canada, they anticipate long days of leisurely paddling and picking blueberries, and nights of stargazing and reading paperback Westerns. But a wildfire making its way across the forest adds unexpected urgency to the journey. When they hear a man and woman arguing on the fog-shrouded riverbank and decide to warn them about the fire, their search for the pair turns up nothing and no one. But: The next day a man appears on the river, paddling alone. Is this the man they heard? And, if he is, where is the woman? The River is a gripping tale of a friendship tested by fire, white water, and violence. Catch Peter Heller in conversation with Clay Smith from Kirkus Reviews tomorrow, March 6 at 7PM at the Austin Central Library.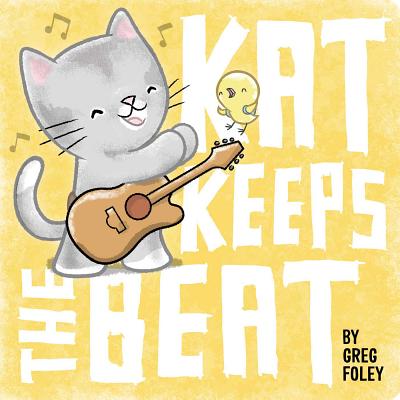 Kat Keeps the Beat
By Greg Foley:
Join Kat, the musical kitten, and Bird, her kind-hearted pal, as they learn to count and keep the beat in this brand-new board book that stars the same characters from Greg Foley's adorable picture book Kat Writes a Song! Kat, Bird, and the rest of her friends are sure to have readers clapping, counting, and cheering for more as they learn about rhythm and how to count in this inventive board book that shows the power of song. A great read-aloud for parents and little ones to share, this sweet story proves that music has the power to bring friends together. Be sure to come by BookPeople Saturday, March 9 at 2PM to hear Greg Foley tell us all about his newest musical book, and grab a signed copy while you're at it.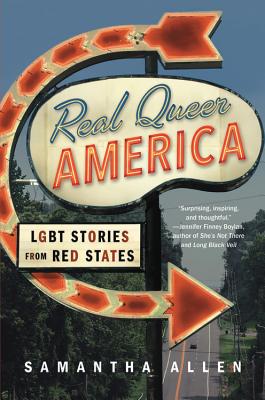 Real Queer America
By Samantha Allen:
Real Queer America is a transgender reporter's narrative tour through the surprisingly vibrant queer communities sprouting up in red states, offering a vision of a stronger, more humane America. Allen takes us on a cross-country road-trip stretching all the way from Provo, Utah to the Rio Grande Valley to the Bible Belt to the Deep South. Her motto for the trip: "Something gay every day." Making pit stops at drag shows, political rallies, and hubs of queer life across the heartland, she introduces us to scores of extraordinary LGBT people working for change, from the first openly transgender mayor in Texas history to the manager of the only queer night club in Bloomington, Indiana, and many more. Join us on Tuesday, March 19 at 7PM to hear Samantha Allen speak and sign copies of her uplifting book.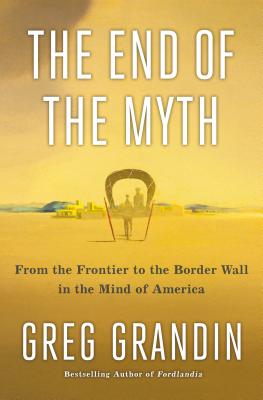 The End of the Myth
By Greg Grandin:
Ever since this nation's inception, the idea of an open and ever-expanding frontier has been central to American identity. Symbolizing a future of endless promise, it was the foundation of the United States' belief in itself as an exceptional nation—democratic, individualistic, forward-looking. Today, though, America has a new symbol: the border wall. It is this new reality, Grandin says, that explains the rise of reactionary populism and racist nationalism, the extreme anger and polarization that catapulted Trump to the presidency. The border wall may or may not be built, but it will survive as a rallying point, an allegorical tombstone marking the end of American exceptionalism. From a Pulitzer Prize finalist, a new and eye-opening interpretation of the meaning of the frontier, from early westward expansion to Trump's border wall. Don't miss Grandin in store on Thursday, March 21 at 7PM to speak and sign copies.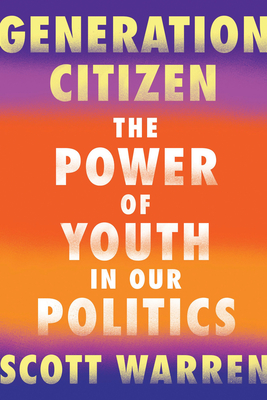 Generation Citizen
By Scott Warren:
Since its beginnings in 2009, Generation Citizen has grown to become one of the preeminent civics education organizations in America. Championing the activism of young people now and throughout history — from the civil rights movement to #BlackLivesMatter and the Parkland students—Generation Citizen is a bold reminder of the positive power of politics, and an inspiring, actionable guide for anyone ready to fight for democracy. Hear from cofounder and CEO of Genearation Citizen Scott Warren on Friday, March 22 at 7PM and get a copy signed.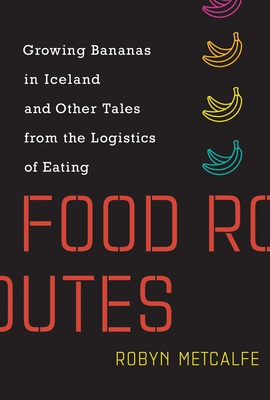 Food Routes
By Robyn Metcalfe:
What happens between the farm and the kitchen? Why are all avocados from Mexico? Why does a restaurant in Maine order lamb from New Zealand? In Food Routes, Robyn Metcalfe explores an often-overlooked aspect of the global food system: how food moves from producer to consumer. She finds that the food supply chain is adapting to our increasingly complex demands for both personalization and convenience—but, she says, it won't be an easy ride. Join the food historian and food futurist for an intriguing look at where our food does (and doesn't) come from, where it will and should, and why tech is not a panacea on Sunday, March 24 at 5PM.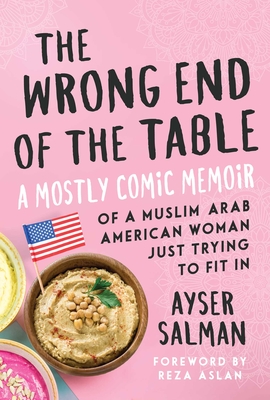 The Wrong End of the Table
by Ayser Salman:
The Wrong End of the Table is Ayser Salman's story. First comes Emigration, then Naturalization, and finally Assimilation—trying to fit in among her blonde-haired, blue-eyed counterparts, and always feeling left out. On her journey to Americanhood, Ayser sees more naked butts at pre-kindergarten daycare that she would like, breaks one of her parents' rules ("Thou shalt not participate as an actor in the school musical where a male cast member rests his head in thy lap"), and other things good Muslim Arab girls are not supposed to do. And, after the 9/11 attacks, she experiences the isolation of being a Muslim in her own country. It takes hours of therapy, fifty-five rounds of electrolysis, and some ill-advised romantic dalliances for Ayser to grow into a modern Arab American woman who embraces her cultural differences. Part memoir and part how-not-to guide, The Wrong End of the Table is everything you wanted to know about Arabs but were afraid to ask, with chapters such as "Tattoos and Other National Security Risks," "You Can't Blame Everything on Your Period; Sometimes You're Going to Be a Crazy Bitch: and Other Advice from Mom," and even an open letter to Trump. This is the story of every American outsider on a path to find themselves in a country of beautiful diversity. Don't miss hearing Ayser Salman's story in the store Thursday, March 28 at 7PM where she will speak and sign copies.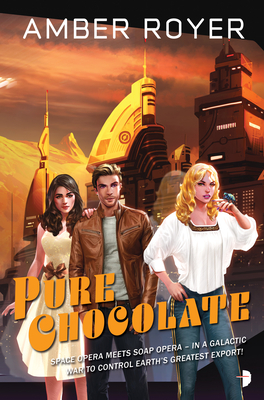 Pure Chocolate
By Amber Royer:
In a galaxy where chocolate is literally addictive, one celebrity chef is fighting back, in the delicious sequel to Free Chocolate. To save everyone she loves, Bo Bonitez is touring Zant, home of the murderous, shark-toothed aliens who so recently tried to eat her. In the midst of her stint as Galactic paparazzi princess, she discovers that Earth has been exporting tainted chocolate to the galaxy, and getting aliens hooked on cocoa. Bo must choose whether to go public, or just smile for the cameras and make it home alive. She's already struggling with her withdrawal from the Invincible Heart, and her love life has a life of its own, but when insidious mind worms intervene, things start to get complicated! Catch Amber Royer with Patrice Sarath (Fog Season) and Nicky Drayden (Temper) for a sci-fi panel that is sure to delight fans of the genre. Swing by Saturday, March 30 at 5PM to hear these great authors and snag some signed copies.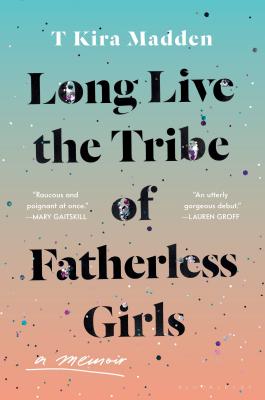 Long Live the Tribe of Fatherless Girls
By T. Kira Madden:
Acclaimed literary essayist T Kira Madden's raw and redemptive debut memoir is about coming of age and reckoning with desire as a queer, biracial teenager amidst the fierce contradictions of Boca Raton, Florida, a place where cult-like privilege, shocking racial disparities, rampant white-collar crime, and powerfully destructive standards of beauty hide in plain sight. Molly is a big fan and says "There are no limits to Madden's love once unleashed—for her cool & free older friends, her internet-famous first girlfriend, her mother, her father, for us, the fortunate readers. She accomplishes one of the great feats of a memoir—in telling the story of her life, she translates the remarkable aspects of her life (for one, her father worked for Jordan Belfort and was, yes, a Wolf of Wall Street), while making the commonplace remarkable (love for one's parents). Her prose is a Lisa Frank, racetrack, Hawaii'an shirt phantasmagoria that I couldn't get enough of, rendering complicated people you root for. And man, that last section! It'll knock you loose." Join us on Tuesday, April 9 at 7PM to hear Madden speak and sign copies.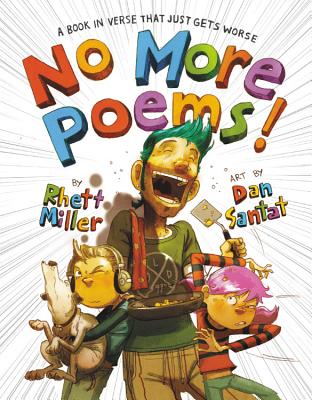 No More Poems
By Rhett Miller & Dan Santat (artist)
What do you get when you pair an acclaimed singer-songwriter with an award-winning artist? And incredible book of hilarious and fun poetry for kids, illustrated with energetic and lively pictures! Rhett Miller and Dan Santat bring you No More Poems, full of clever wordplay and bright visual gags perfect for reading aloud. We couldn't be more thrilled that Miller and Santat are coming to BookPeople in April to celebrate this new collaboration—join us April 15th at 6:30PM, it will be a fun for the whole family event!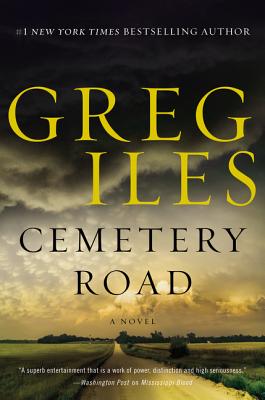 Cemetery Road
By Greg Iles:
The #1 New York Times bestselling author of the Natchez Burning trilogy returns with an electrifying tale of friendship, betrayal, and shattering secrets that threaten to destroy a small Mississippi town. When Marshall McEwan left his hometown at age eighteen, he vowed never to return. The trauma that drove him away ultimately spurred him to become one of the most successful journalists in Washington D.C. But just as the political chaos in the nation's capital lifts him to new heights, Marshall is forced to return home in spite of his boyhood vow. Fans of the hugely successful Natchez Burning trilogy won't want to miss this stand-alone novel that has the magnetic, Southern—at times Faulknerian and Gothic—atmosphere that Iles' fans love, as well as the familiar themes of greed, power, family, and sexuality.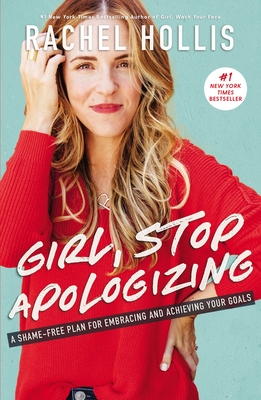 Girl, Stop Apologizing
By Rachel Hollis:
Rachel Hollis has seen it too often: women being afraid of their own goals. They're afraid of embarrassment, of falling short of perfection, of not being enough. But the biggest fear of all is of being judged for having ambition at all. The bestselling author of Girl, Wash Your Face and founder of TheChicSite.com urges women to stop apologizing for their desires, hopes, and dreams and instead to go after them with passion and confidence. Stop by the store for a copy or swing by our SXSW pop-up store at the Austin Convention Center. Rachel has a session there this Saturday!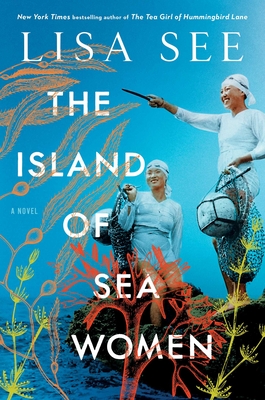 The Island of Sea Women
By Lisa See:
From the New York Times bestselling author of The Tea Girl of Hummingbird Lane, comes a story about female friendship and family secrets on a small Korean island. Mi-ja and Young-sook, two girls living on the Korean island of Jeju, are best friends that come from very different backgrounds. When they are old enough, they begin working in the sea with their village's all-female diving collective, led by Young-sook's mother. As the girls take up their positions as baby divers, they know they are beginning a life of excitement and responsibility but also danger. This beautiful, thoughtful novel illuminates a world turned upside down, one where the women are in charge, engaging in dangerous physical work, and the men take care of the children. A classic Lisa See story—one of women's friendships and the larger forces that shape them—The Island of Sea Women introduces readers to the fierce and unforgettable female divers of Jeju Island and the dramatic history that shaped their lives.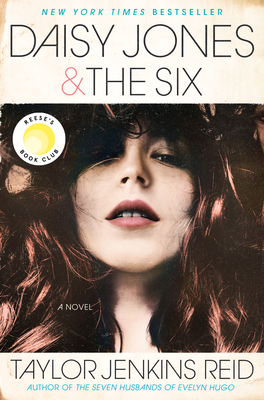 Daisy Jones & The Six
By Taylor Jenkins Reid:
Everyone knows Daisy Jones & The Six, but nobody knows the real reason why they split at the absolute height of their popularity . . . until now. The making of that legend is chronicled in this riveting and unforgettable novel, written as an oral history of one of the biggest bands of the seventies. Taylor Jenkins Reid is a talented writer who takes her work to a new level with Daisy Jones & The Six, brilliantly capturing a place and time in an utterly distinctive voice. Daisy Jones & The Six is the newest pick for Reese Witherspoon's book club! Come grab a copy and see why she has fallen head over heels for this great new book.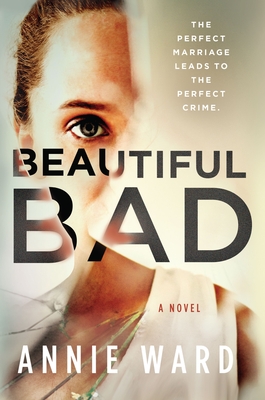 Beautiful Bad
By Annie Ward:
A devoted wife, a loving husband and a chilling murder that no one saw coming. In the tradition of Gone Girl and The Girl on the Train comes the psychological thriller everyone is talking about, a twisted novel about a devoted wife, a loving husband, and a chilling crime that will stun even the cleverest readers. From the Balkans to England, Iraq to Manhattan, and finally to an ordinary family home in Kansas, sixteen years of love and fear, adventure and suspicion culminate in The Day of the Killing, when a frantic 911 call summons the police to the scene of a shocking crime. Don't miss grabbing a copy of this standout thriller.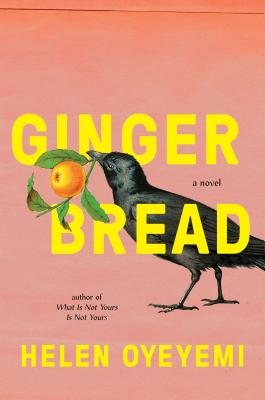 Gingerbread
By Helen Oyeyemi:
The prize-winning, bestselling author of Boy, Snow, Bird and What Is Not Yours Is Not Yours returns with a bewitching and inventive novel. Influenced by the mysterious place gingerbread holds in classic children's stories—equal parts wholesome and uncanny, from the tantalizing witch's house in "Hansel and Gretel" to the man-shaped confection who one day decides to run as fast as he can—beloved novelist Helen Oyeyemi invites readers into a delightful tale of a surprising family legacy, in which the inheritance is a recipe. Come grab a copy on our shelves now!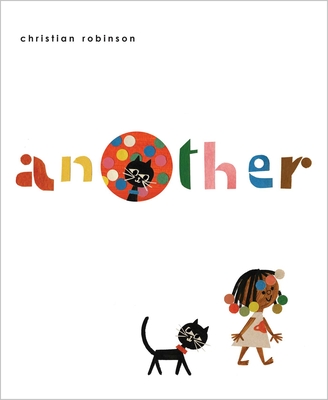 Another
By Christian Robinson:
In his eagerly anticipated debut as author-illustrator, Caldecott and Coretta Scott King honoree Christian Robinson brings young readers on a playful, imaginative journey into another world. Eugenia is a big fan of Robinson, and of this latest book, she says it is "A beautiful, imaginative picture book that leaves so much room for the reader to play, guess, interact, and learn! Wordless picture books are tough, but with Robinson's signature style, Another is a triumph—a wordless wonder. You will want to frame every page."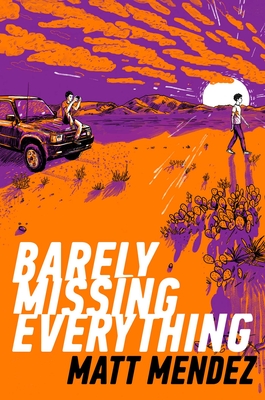 Barely Missing Everything
By Matt Mendez:
In the tradition of Jason Reynolds and Matt de la Peña, this heartbreaking, no-holds-barred debut novel told from three points of view explores how difficult it is to make it in life when you—your life, brown lives—don't matter. Eugenia loved the book and says, "I stayed up late under the covers reading Matt Mendez's Barely Missing Everything, violently turning those last few pages until it felt like my heart came to a full stop. That ending. It shook me to my core. I think we're lucky as readers to find a few strong literary voices in our lifetime, and this is definitely one of them. Mendez is a fiercely gifted writer, and with Juan, JD, and Fabi he brings us three stories of pressure and injustice and loss—with the heart and humor to keep you reading 'til the very last hopeful sentence."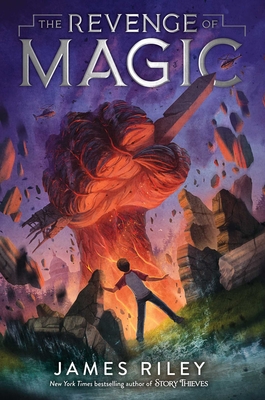 Revenge of Magic
By James Riley:
Fans of James Riley (author of the Story Thieves series) rejoice! He's back with a great new magical adventure story that we're already loving! Here's what part-time bookseller Will B. has to say: "13 years after ancient books of magic are discovered, Fort Fitzgerald's life changes in a matter of moments. A monster erupted from the ground in D.C. and stole away his father—miraculously, though devastating for Fort—the only person harmed in the attack, now missing, presumed dead. Recruited to a school that teaches magic to kids like Fort—kids born since the discovery of the ancient books and the only people who can really use the magic—Fort is determined to get his father back! This was such an interesting book, I absolutely loved reading it. It reads like Percy Jackson mixed with the mysticism of Harry Potter. Fast and exciting, it has a lot of heart and deals with feelings of loss and displacement (and of course magic!)."