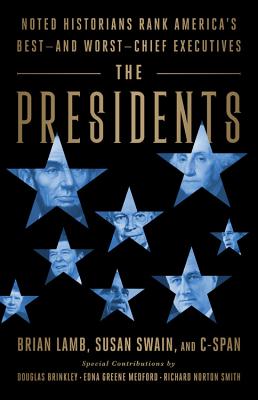 The Presidents
By Brian Lamb, Susan Swain, & C-Span:
Ranking Presidents is one of the great American debates, so great in fact that the science of ranking presidents got its own book in 2012's Where They Stand, and every few years C-Span polls the nations noted historians to get a new set of rankings. The 2017 survey results, and various essays and interviews on each ex-President, are here and there is plenty to argue about. Even in the top 10 there is little consensus and when I realized that Ronald Reagan was ranked above Lyndon Johnson I threw this book across the room. I agree with very little that this book says and I loved reading every page, because where's the fun in arguing with a book that you 100% agree with? Pick up The Presidents, see where your favorites rank, and if you agree with the list.
P.S. Andrew Jackson is still in the top 20 so you shouldn't agree at all!
—Thomas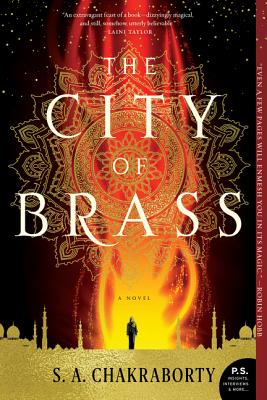 The City of Brass
By S. A. Chakraborty:
This book is ahh *chef's kiss* amazing! I don't know if I can accurately put into words how much I love it. Chakraborty's writing is so toned and well paced, there's not a single dull moment in this book! The City of Brass centers around Nahri, a young healer in Ciaro who gets whisked away to Daevabad, the magical city of Djinn. There, Nahri will learn more about herself and her family than she could have dreamed of. Chakraborty, creates a magical world full of islamic mythology that will knock your socks off!
—Collyn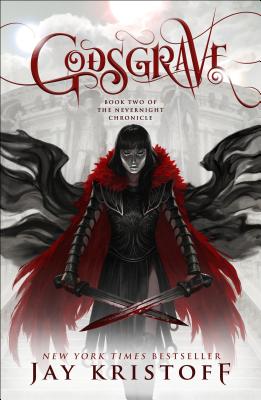 The Nevernight Chronicles trilogy
By Jay Kristoff:
One adult fantasy trilogy I've been obsessed with recently is The Nevernight Chronicles by Jay Kristoff. A brutal story of vengeance, the only thing higher than the stakes is the body count. Mia Corvere, orphaned as a result of a brutal uprising, seeks revenge against her family's killer, a man who happens to be one of the most powerful men in the Republic. I will warn you: these books are bloody. Characters, good and evil, die in cruel and heart-wrenching ways. Mia, especially toward the beginning, is not a particularly empathetic character. She is ruthless, committed to her goal, no matter who she must sacrifice to get her vengeance. It took a little getting used to, but once I did, I absolutely loved her mercilessness. Rarely do women get to be cruel in fiction (unless they're the villain), and Mia satisfied something I didn't know I needed. But despite her ferociousness, Mia (as well as the other characters) are complicated and multi-dimensional. Kristoff never loses sight of what makes this trilogy important in the first place: the depth of character, their relationships with one another, and that above all else, above politics and religion and revenge, familia is all.
The first book, Nevernight, follows Mia as she trains to be an assassin for the goddess of night in a reclusive temple. The second, Godsgrave, drops her into a gladiatorial battle for her life. The third, Darkdawn, will be released this September. Now is the time to get caught up, because I can assure you, the conclusion is spectacular!
—Rachel