By Lindsay Leslie:
In This Book Is Spineless, the reader and book navigate the contents together, becoming friends as the book becomes braver with every page turn. It incorporates the five senses, multiple literary genres, and various book parts, with the relationship between book and reader bringing everything together. Does it hear spooky wails from a ghost story? Can it see a mysterious something peeking around a corner? Is that the dizzy feeling of zero gravity it senses? Might that be the stinky smell of animals in nature it detects? Could it be tasting the saltiness of a story on the high seas? Grab a copy and bring your curious kiddos by the store on Saturday, February 23 at 2PM to celebrate this debut with the author.
By Kathryn Ormsbee:
The day Stella and Galliard meet, there is something in the air in their small town. Literally. So begin weeks of pink lightning, bloodred rain, unexplained storms . . . And a countdown clock appears mysteriously above the town hall. With time ticking down to some great unknowable end they'll each have to make a choice. If this is really the end of the world, who do they want to be when they face it? From the author of Tash Hearts Tolstoy comes a funny, moving novel about the lengths we'll go to make dreams our dreams come true. Don't miss hearing Kathryn Ormsbee speak and sign copies of this wonderfully strange novel, Wednesday, February 27 at 7PM!
By Thomas Mallon:
Set during the tumultuous middle of the George W. Bush years—amid the twin catastrophes of the Iraq insurgency and Hurricane Katrina—Landfall brings Thomas Mallon's cavalcade of contemporary American politics to its conclusion. The story is deepened and driven by a love affair between two West Texans, Ross Weatherall and Allison O'Connor, whose destinies have been affixed to Bush's since they were teenagers in the 1970s. The true believer and the skeptic who end up exchanging ideological places in a romantic and political drama that unfolds in locations from New Orleans to Baghdad and during the parties, press conferences, and state funerals of Washington, DC. Don't miss award-winning author Thomas Mallon speaking and signing copies in the store on Thursday, February 28 at 7PM.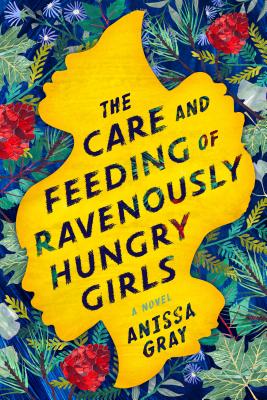 The Care and Feeding of Ravenously Hungry Girls
By Anissa Gray:
The Care and Feeding of Ravenously Hungry Girls is a dazzling debut novel about mothers and daughters, identity and family, and how the relationships that sustain you can also be the ones that consume you. The Butler family has had their share of trials—as sisters Althea, Viola, and Lillian can attest—but nothing prepared them for the literal trial that will upend their lives. Christina said "I LOVED this book. Anissa Gray joins the ranks of amazing debut novelists with this unputdownable story. It's got all family drama that people love. But this isn't "messy" family drama. This drama is packed away in neat little corners of the characters' hearts until it can no longer be contained. I devoured this book in just two days and can't wait to see what is next for Anissa Gray!"
By Blake J. Harris:
Drawing on over a hundred interviews with the key players driving this revolution, The History of the Future weaves together a rich, cinematic narrative that captures the breakthroughs, breakdowns, and human drama of trying to change the world. Long regarded as a mix of science fiction and lore, virtual reality was finding obscure footing in enthusiastic web forums, science laboratories, and hushed military experiments. At the helm of this futuristic endeavor was an unlikely hero—young entrepreneur Palmer Luckey. With an intense interest in virtual reality and disappointment in the VR options that existed, Palmer went from a rebellious teenager living alone in a camper trailer to the developer of impressive prototypes to the founder of Oculus VR. You'll be fascinated by this dramatic, larger-than-life true story behind the quest for virtual reality and the fight for the future.
By Harriet Tyce:
Alison has it all. A doting husband, adorable daughter, and a career on the rise—she's just been given her first murder case to defend. But all is never as it seems. Alison drinks too much. She's neglecting her family. And she's having an affair with a colleague whose taste for pushing boundaries may be more than she can handle. Alison's client doesn't deny that she stabbed her husband—she wants to plead guilty. And yet something about her story is deeply amiss. Saving this woman may be the first step to Alison saving herself. But someone knows Alison's secrets. Someone who wants to make her pay for what she's done, and who won't stop until she's lost everything. This dark and twisty debut thriller is perfect for fans of Paula Hawkins, A.J. Finn, or Shari Lapena. On our shelves now!
Andrew G. McCabe:
On March 16, 2018, just twenty-six hours before his scheduled retirement from the organization he had served with distinction for more than two decades, Andrew G. McCabe was fired from his position as deputy director of the FBI. In The Threat, McCabe offers a dramatic and candid account of his career, and an impassioned defense of the FBI's agents, and of the institution's integrity and independence in protecting America and upholding our Constitution. His dramatic insider account details how law enforcement battles terror threats, Russian crime, and attacks by the White House itself on the US Constitution. As McCabe shows, right now the greatest threat to the United States comes from within, as President Trump and his administration ignore the law, attack democratic institutions, degrade human rights, and undermine the U.S. Constitution that protects every citizen. Don't miss out on this very important look inside one of our most controversial government agencies.
By Stacey Halls:
Young Fleetwood Shuttleworth, noblewoman of Gawthorpe Hall, one of the finest houses in Lancashire, is pregnant for the fourth time. None of her previous pregnancies have been successful, and her husband Richard is anxious for an heir. When Fleetwood finds a hidden letter from the doctor who delivered her last stillbirth, she learns of the prediction that she will not survive another pregnancy. By chance she meets a midwife named Alice Grey, who promises to help Fleetwood deliver a healthy baby and prove the physician wrong. But Alice herself is soon drawn into the witchcraft accusations that are sweeping the area. Fleetwood must risk everything to help clear her name. Based on real people who fell under the spell of the witch trials, The Familiars explores the themes of women's rights in this period, many of which still resonate today.
By Pitchaya Sudbanthad:
Bangkok Wakes to Rain is a novel told in stories set in one of the world's most compelling cities—one on the frontlines of political, environmental, and cultural change. Of the book, Abby says, "What a fantastic debut! The interwoven stories, with layers of characters across time, comes together to tell a beautiful story of one place as it changes and evolves. This is imaginative and well-written." Seamlessly modulating between storytelling modes, blending cli-fi, historical fiction, fable, and domestic realism with a bold inventiveness that is alternately playful and heartbreaking, Bangkok Wakes to Rain is an ambitious, pathbreaking debut that you won't want to miss out on.
By David Wallace-Wells:
A chilling, groundbreaking portrait of the near future if global warming continues unchecked. In his travelogue of our near future, David Wallace-Wells brings into stark relief the climate troubles that await—food shortages, refugee emergencies, and other crises that will reshape the globe. But the world will be remade by warming in more profound ways as well, transforming our politics, our culture, our relationship to technology, and our sense of history. It will be all-encompassing, shaping and distorting nearly every aspect of human life as it is lived today. Like An Inconvenient Truth and Silent Spring before it, The Uninhabitable Earth is both a meditation on the devastation we have brought upon ourselves and an impassioned call to action. For just as the world was brought to the brink of catastrophe within the span of a lifetime, the responsibility to avoid it now belongs to a single generation.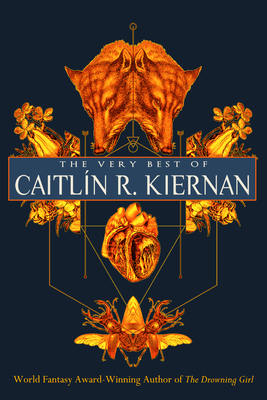 The Very Best of Caitlín R. Kiernan
By Caitlín R. Kiernan:
Caitlín R. Kiernan is one of dark fantasy and horror's most acclaimed and influential short fiction writers. Her powerful, unexpected stories shatter morality, gender, and sexuality: a reporter is goaded by her toxic girlfriend into visiting sadistic art exhibits; a countess in a decaying movie theater is sated by her servants; a collector offers his greatest achievement to ensnare a musician who grieves for her missing sister. In this retrospective collection of her finest work—previously only available in limited editions—Kiernan cuts straight to the heart of the emotional truths we cannot ignore. Kiernan fans and fans of horror won't want to miss this new release from one of dark fantasy and horror's best short-fiction authors.