Black Leopard, Red Wolf
By Marlon James:
Black Leopard, Red Wolf has taken the literary world by storm. Drawing from African history and mythology and his own rich imagination, Marlon James has written a novel unlike anything that's come before it: a saga of breathtaking adventure that's also an ambitious, involving read. Defying categorization and full of unforgettable characters, Black Leopard, Red Wolf is both surprising and profound as it explores the fundamentals of truth, the limits of power, and our need to understand them both. Our staff has fallen in love with the world James has created. Uriel said "Black Leopard, Red Wolf is a towering achievement in fantasy literature. In it, Marlon James has rendered a wholly original landscape of African myth that is a palpable as its prose is poetic. Marrying the best of the genre and his own imagination, James has set out on the first part of an ambitious journey with a novel that is absorbing, mesmerizing and beyond rewarding." While Christina says "Black Leopard, Red Wolf is a fantasy adventure of epic proportions. The story is an intricate weaving of truths, falsehoods, dreams, and myths that pulls you in so deep you have a hard time extracting yourself. James has created a fresh masterpiece the likes of which the world of fantasy has never seen and never knew it needed, setting a new bar for fantasy." And Tomoko says "James has built a world in which the fantastic both soars and roots around the depths of demented imagination. His world is brutal and cruel, visceral and graphic, deliciously vivid and the filthiest kind of funny. It's unforgettable, with a sense of timelessness that makes it feel as old as the world and steeped with reality that leaches into memory and lies waiting for more." We can't wait to have James in the store Friday, March 8 at 7PM to speak and sign copies of this revolutionary work of fantasy.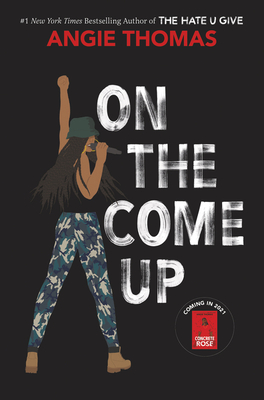 On the Come Up
By Angie Thomas:
The highly anticipated second novel from Angie Thomas, #1 New York Times bestselling author of The Hate U Give, returns to the world of Garden Heights in a story about an aspiring teen rapper. Eugenia loves Angie Thomas and, of this new books, says "Angie Thomas blew us all away with her debut novel, The Hate U Give, so I was thrilled to get my hands on her second book. I'm happy to report On the Come Up did NOT disappoint. After an altercation with the security guards at school, Bri unloads her frustrations into a song. When she releases it online, it goes viral, many listeners praising the song yet misunderstanding the meaning behind her words. Bri now has to choose whether to clear up her message or play into the role, securing her way to the top. Once again Thomas brings us beautiful, effortless writing, and characters so well-rounded and real that they feel familiar and new all at the same time. I loved spending time inside Bri Jackson's head. You get to witness her song lyrics come together, and really live with her struggles, aspirations, her deepest desires, and biggest fears. A great story about perseverance, loyalty, and courage, On the Come Up will be beloved by Thomas's established fans and new readers. I can't wait to put this book in the hands of teens!" We can't wait to welcome Angie to speak and sign copies of her book at First Baptist Church on Friday, February 15 at 7PM. Get your tickets now!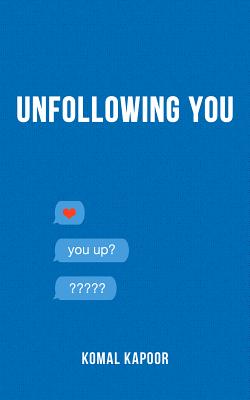 Unfollowing You
By Komal Kapoor:
An anthem for the modern woman, Unfollowing You serves as a true companion for those who seek a voice that explores the complexities and absurdity of contemporary romance. Komal Kapoor uses her personal experience and astute social awareness as mechanisms to empower self-acceptance and promote cultural transparency. The collection is separated into two parts: "Following You" details how the two protagonists fall in love and "Unfollowing You" shares their heartbreak. The realism of this collection will encourage readers to normalize growth and indulge in their feelings, even finding strength in them. Stop by the store on Sunday, February 10 at 6PM to hear Kapoor speak and sign copies.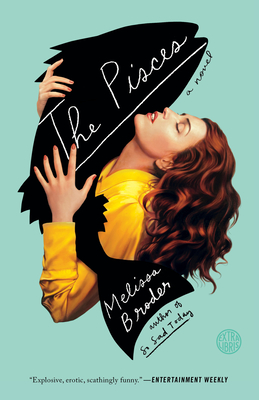 The Pisces
By Melissa Broder:
The Pisces is an original, imaginative, and hilarious debut novel about love, anxiety, and sea creatures. Lucy has been writing her dissertation on Sappho for thirteen years when she and her boyfriend break up in a dramatic flameout. After she bottoms out in Phoenix, her sister in Los Angeles insists Lucy dog-sit for the summer. Annika's home is a gorgeous glass cube on Venice Beach, but Lucy can find little relief from her anxiety—not in the Greek chorus of women in her love addiction therapy group, not in her frequent Tinder excursions, not even in Dominic the foxhound's easy affection. Everything changes when Lucy becomes entranced by an eerily attractive swimmer while sitting alone on the beach rocks one night. But when Lucy learns the truth about his identity, their relationship—and Lucy's understanding of what love should look like—take a very unexpected turn. A masterful blend of vivid realism and giddy fantasy, pairing hilarious frankness with pulse-racing eroticism, The Pisces is a story about falling in obsessive love with a merman: a figure of Sirenic fantasy whose very existence pushes Lucy to question everything she thought she knew about love, lust, and meaning in the one life we have. Join Melissa Broder, author of So Sad Today, on Friday, February 8 at 7PM to hear her speak and sign copies.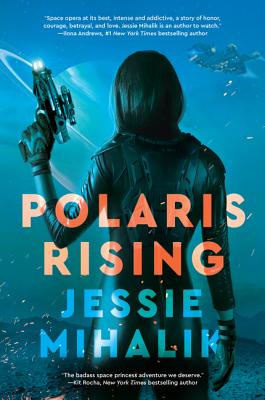 Polaris Rising
By Jessie Mihalik:
Polaris Rising is Jessie Mihalik's exciting debut novel. A space princess on the run and a notorious outlaw soldier become unlikely allies in this imaginative, sexy space opera adventure—the first in an exciting science fiction trilogy. Ellen is a fan of the book saying "I wanted something light, fun, and complete escape. This fit the bill perfectly. . . . Beach/vacation read, or for anyone who likes their sci-fi sexy." Romantics and geeks alike won't want to miss Jessie Mihalik speaking and signing copies of this fun, sexy adventure on Saturday, February 9 at 2PM.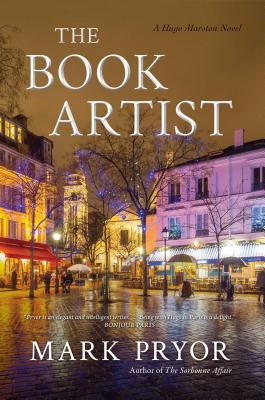 The Book Artist
By Mark Pryor:
Mark Pryor is back with a new novel featuring Hugh Marston—a cowboy-boot wearing Texan who is head of security for the US Embassy in Paris. In this latest thriller Marston puts his life in danger when he investigates the murder of a celebrated artist, all the while fending off an assassin looking to settle an old score against him. With an innocent person behind bars, a murder to solve, and his own life in danger, Hugo knows he has no time to waste as one killer tries to slip away, and another gets closer and closer. Don't miss this latest installment of the series and don't miss MysteryPeople presenting Mark Pryor to speak and sign copies on Saturday, February 9 at 6PM.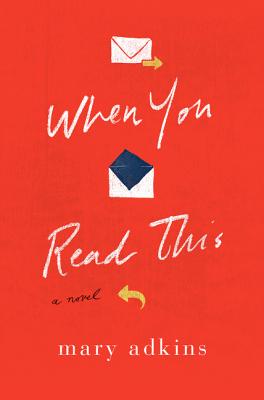 When You Read This
By Mary Adkins:
For four years, Iris Massey worked side by side with PR maven Smith Simonyi, helping clients perfect their brands. But Iris has died, taken by terminal illness at only thirty-three. Adrift without his friend and colleague, Smith is surprised to discover that in her last six months, Iris created a blog filled with sharp and often funny musings on the end of a life not quite fulfilled. She also made one final request: for Smith to get her posts published as a book. With the help of his charmingly eager, if overbearingly forthright, new intern Carl, Smith tackles the task of fulfilling Iris's last wish. Before he can do so, though, he must get the approval of Iris' big sister Jade, an haute cuisine chef who's been knocked sideways by her loss. Each carrying their own baggage, Smith and Jade end up on a collision course with their own unresolved pasts and with each other. Told in a series of e-mails, blog posts, online therapy submissions, text messages, legal correspondence, home-rental bookings, and other snippets of our virtual lives, When You Read This is a comedy-drama for the digital age: an epistolary debut novel about the ties that bind and break our hearts, a deft, captivating romantic comedy—funny, tragic, surprising, and bittersweet—that candidly reveals how we find new beginnings after loss. Join us Monday, March 4 at 7PM to hear author Mary Adkins speak and sign copies.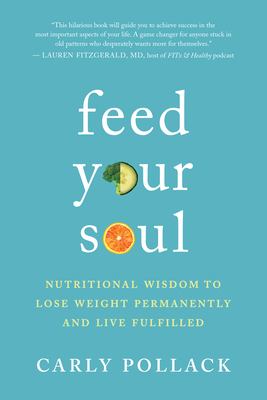 Feed Your Soul
By Carly Pollack:
Countless diets, cleanses, and thirty-day challenges are geared to help people lose weight, heal their digestion, and have more energy. Yet these temporary protocols fall short when it comes to true transformation. In Feed Your Soul, Carly Pollack presents her unique understanding of body science, brain wiring, and spiritual principles to facilitate real, lasting change. She helps you reframe your thinking to, for example, see comfort foods as the numbing toxins they truly are and focus on long-term goals rather than immediate gratification. Grab a copy of this no-nonsense guide and join Carly in the store on Friday, March 1 at 7PM to speak and sign copies of this book that will show you how feeding your soul can change your life, your health, and your body.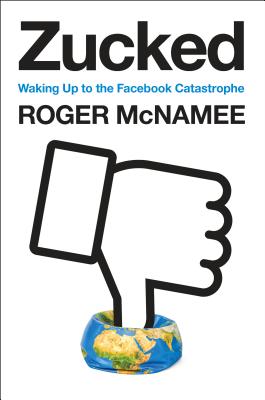 Zucked
By Roger McNamee:
Zucked is the story of how a noted tech venture capitalist— an early mentor to Mark Zuckerberg and investor in his company—woke up to the serious damage Facebook was doing to our society and set out to try to stop it. This is Roger McNamee's intimate reckoning with the catastrophic failure of the head of one of the world's most powerful companies to face up to the damage he is doing. It's a story that begins with a series of rude awakenings. Zucked is both an enthralling personal narrative and a masterful explication of the forces that have conspired to place us all on the horns of this dilemma. This is the story of a company and its leadership, but it's also a larger tale of a business sector unmoored from normal constraints, just at a moment of political and cultural crisis, the worst possible time to be given new tools for summoning the darker angels of our nature and whipping them into a frenzy. Join us Tuesday, March 26 at 7PM to hear Roger McNamee speak and sign copies of this eye opening account.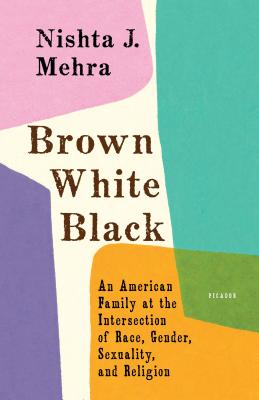 Brown White Black
By Nishta Mehra:
In this moving collection of essays from a fresh new voice, Nishta J. Mehra takes us into her life—the daughter of Indian American immigrants, the wife of a white Christian woman from Texas, and the mother of an adopted black child, Shiv. Nishta's life is a series of intersecting boundaries—of race, gender, sexuality, and religion—and these essays examine the ways she navigates the various communities and ideologies that make up her family's life. This is a book about moving between boundaries and establishing a space for yourself and your children that doesn't conform to rigid notions of what it means to be a family. Nishta writes movingly of her love for Shiv, and her desire to protect her child at all costs, even as she also feels responsible for preparing her child for the harsh realities of being black in America today. Nishta will be speaking and signing copies of her beautiful and profound memoir about family and motherhood, race, and raising a black child in America today on Thursday, April 18 at 7PM. Don't miss it.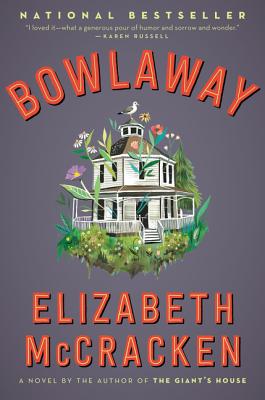 Bowlaway
By Elizabeth McCracken:
Bowlaway—a sweeping and enchanting new novel about three generations of an unconventional New England family who own and operate a candlepin bowling alley—is Elizabeth McCracken's first novel in almost 20 years! Molly says Bowlaway is "A blush-light charmer of a novel. Elizabeth McCracken can write a sentence like no other—there is so much pleasure to be found in this telling of a small New England town and its menagerie of inhabitants. Here, I'll open to any page and find a true gleaming emerald: "She knew to look a mad dog straight in the eye and show her teeth; she knew never to try the same thing on a bear." I'll do it again: "Their bedroom was large, bedrooms needed to be, else your own breath could kill you in the night or make you—the most dangerous thing, according to health specialists—sluggish. A slugabed. A mucousy terrestrial mollusk. No, thought Bertha, they would not be slugs." Okay that was four sentences but I couldn't help it. And those, a random few grabs! Probably what makes these sentences really gleam whistle and pop is the attention and generous breadth she gives her characters, all syrupy stuck in the town of Salford and its one and only bowling alley. Stuck they may be, but I was more than happy to stick it out with them for a while. Also, Bertha Truitt is a classic character that I didn't know was missing until I found her here." We hosted a wonderful event with Elizabeth McCracken last night. If you couldn't make it out, we've got plenty of signed copies. Come grab one!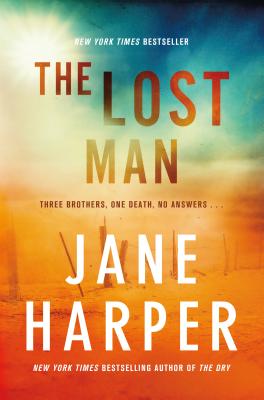 The Lost Man
By Jane Harper:
In a powerful and brutal story of suspense set against a formidable landscape New York Times bestselling author Jane Harper returns with a standalone novel about two brothers who meet in the remote outback when the third brother is found dead. While they grieve their loss, suspicion starts to take hold, and one brother is forced to examine secrets the family would rather leave in the past. Because if someone forced their brother to his death, the isolation of the outback leaves few suspects.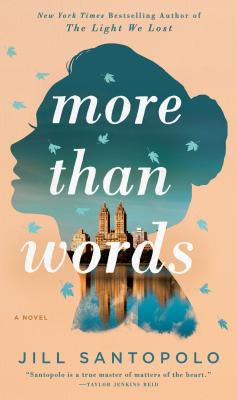 More Than Words
By Jane Santopolo
From the New York Times bestselling author of The Light We Lost comes a tender and moving new novel about a woman at a crossroads after the death of her father, and caught between the love of two men. Nina Gregory has always been a good daughter. Raised by her father, owner of New York City's glamorous Gregory Hotels, Nina was taught that family, reputation, and legacy are what matter most. And Tim—her devoted boyfriend and best friend since childhood—feels the same. But when Nina's father dies, he leaves behind a secret that shocks Nina to her core. More Than Words is a heartbreaking and romantic novel about grief, loss, love, and self-discovery, and how we choose which life we are meant to live.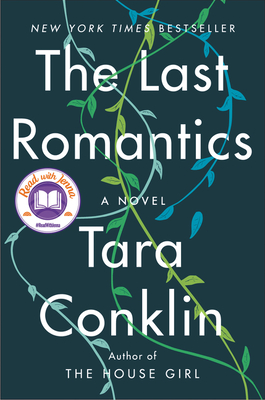 The Last Romantics
By Tara Conklin:
From New York Times bestselling author comes an ambitious and absorbing novel. When the renowned poet Fiona Skinner is asked about the inspiration behind her iconic work, The Love Poem, she tells her audience a story about her family and a betrayal that reverberates through time. A sweeping yet intimate epic about one American family, The Last Romantics is an unforgettable exploration of the ties that bind us together, the responsibilities we embrace and the duties we resent, and how we can lose—and sometimes rescue—the ones we love. A novel that pierces the heart and lingers in the mind, it is also a beautiful meditation on the power of stories—how they navigate us through difficult times, help us understand the past, and point the way toward our future.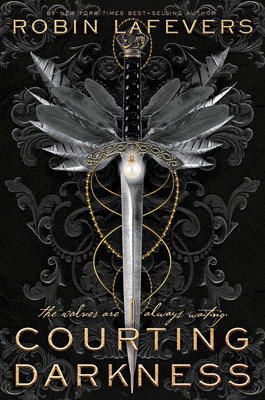 Courting Darkness
By Robin LaFevers:
First in a new duology, this darkly thrilling page-turner set in the world of the bestselling His Fair Assassin series is perfect for fans of Throne of Glass, Red Queen, and Game of Thrones. Told in alternating perspectives, when Sybella discovers there is another trained assassin from St. Mortain's convent deep undercover in the French court, she must use every skill in her arsenal to navigate the deadly royal politics and find her sister in arms before her time—and that of the newly crowned queen—runs out. On our shelves now!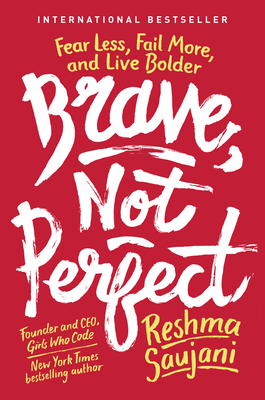 Brave, Not Perfect
By Reshman Saujani:
In a book inspired by her popular TED talk, New York Times bestselling author Reshma Saujani empowers women and girls to embrace imperfection and bravery. Too many of us feel crushed under the weight of our own expectations. We run ourselves ragged trying to please everyone, all the time. We lose sleep ruminating about whether we may have offended someone, pass up opportunities that take us out of our comfort zones, and avoid rejection at all costs. By choosing bravery over perfection, we can find the power to claim our voice, to leave behind what makes us unhappy, and go for the things we genuinely, passionately want. Perfection may set us on a path that feels safe, but bravery leads us to the one we're authentically meant to follow. In Brave, Not Perfect, Reshma shares powerful insights and practices to help us override our perfect girl training and make bravery a lifelong habit. By being brave, not perfect, we can all become the authors of our biggest, boldest, and most joyful life.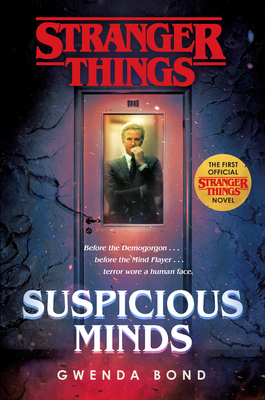 Stranger Things: Suspicious Minds
By Gwenda Bond:
Set before the events of the TV series, this prequel novel will tease fans with details about Eleven's mother and her time as a test subject in the MKUltra program. A mysterious lab. A sinister scientist. A secret history. If you think you know the truth behind Eleven's mother, prepare to have your mind turned Upside Down in this thrilling prequel to the hit show Stranger Things. If you're a fan of the show, you've gotta get your hands on this highly anticipated new prequel. It's on our shelves now!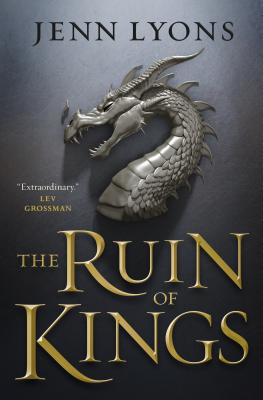 The Ruin of Kings
By Jenn Lyons:
Of this new fantasy, Will B says " It has been a while since I have felt like investing the time into reading an epic fantasy novel, and I am so glad I made the time for this one! This is a stellar debut novel for Jenn Lyons. It's obvious from the getgo that she loves fantasy and the writing moves along at a great pace while still taking the time to build the world organically. Told through two characters recollection of events before returning to the present for an action packed finale meant that I continued to read it far after I should have gone to bed! I very much look forward to reading more about Kihrins adventures and heartily recommend this one to fans of The Kingkiller Chronicles, as well as those looking for a new author to watch."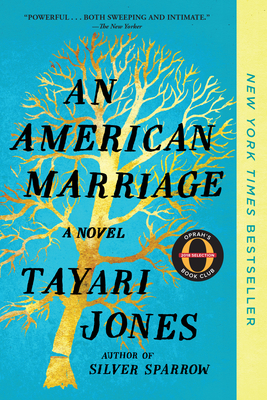 An American Marriage
By Tayari Jones:
When An American Marriage was first released last year, it became an instant New York Times bestseller. It was an Oprah's Book Club 2018 Selection, and was longlisted for the 2018 National Book Award for Fiction. Now released in paperback, if you haven't already read this wildly popular novel, now is the time. This stirring love story is a profoundly insightful look into the hearts and minds of three people who are at once bound and separated by forces beyond their control. An American Marriage is a masterpiece of storytelling, an intimate look deep into the souls of people who must reckon with the past while moving forward—with hope and pain—into the future.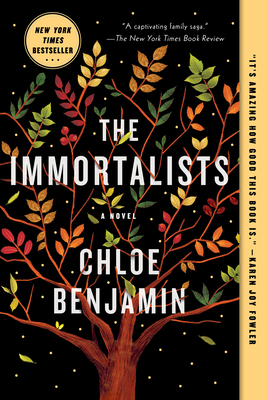 The Immortalists
By Chloe Benjamin:
Now out in paperback, this instant New York Times bestseller was named best book of the year by The Washington Post, NPR, Entertainment Weekly, Real Simple, Marie Claire, New York Public Library, LibraryReads, The Skimm, Lit Hub, and Lit Reactor. Our staff spent the year singing it's praises. Elizabeth says "The Immortalists by Chloe Benjamin tracks the knotted lives of four siblings. Benjamin builds an ingenious structure where each sibling narrates their own section, one character beginning where, literally, the other character ended. The four discrete styles, each unique and intimate, build a wave of emotion and empathy that comes crashing on top of the reader in the most exciting ways." Abby said "This book completely outdid all of my expectations. I was fascinated by these characters and their stories, and found the way they were layered together beautifully done. The twists and turn's that life brought each of them really makes the reader question their own fate and how each choice we make influences where we end up." Molly finds it a "marvelous, character-driven, emotionally-resonant story." And Consuelo sums it up perfectly by saying "This is truly a story for every bookworm to cherish."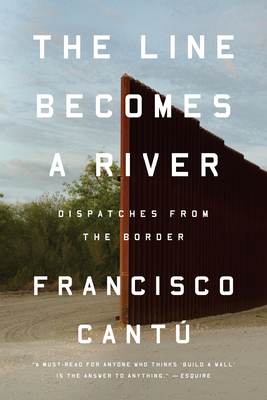 The Line Becomes a River
By Francisco Cantú:
Another instant New York Times bestseller is now out in paperback. Highly controversial but essential reading, our staff highly recommends Cantú's memoir to all. Consuelo was ". . . absolutely enthralled. . . . [Cantú] doesn't hold back in discussing his very personal feelings about becoming lost in the job and yearning not to forget the humanity of migrants. This is a must-read for our times." And Uriel says "Francisco Cantú's recollection of his time as a Border Patrol agent along the U.S.–Mexico border captures the pervading sense of hope and fear that fills the unrelenting geography between the neighboring countries." Eugenia said "This book evoked countless sighs, tears, and a few laughs. It took me days to process what I read in The Line Becomes a River because it was, above all else, a personal and familiar read. . . . As a Mexican immigrant, there are lines in this book that will stick with me for years to come—moments that reflected my own reality, and experiences I'm fortunate to say I have never known." Razieh says "I think that this book perfectly takes you behind the wall of ignorance of this age and time and shows you the heart wrenching realities that happen at the border." Tomoko said "A compelling narrative with historical and sociological context, The Line Becomes a River is vivid and thoughtful, with a lovely poetic cadence that reinforces the very personal and intimate feeling of Cantú's memoir. This is a book you should never forget—necessary for always, but imperative for now." Christine said "This book is one that I would not be ashamed to shed tears about in public. It's one that leaves me numb in horror and one that opens me in hope—one that makes me glad that I live in a sanctuary city." To sum it up with the words of Justin "It's the book we need right now. It gives voice to the voiceless and puts a face on the faceless."