Yes, I said that. February—that month of celebrating love—also means cold temperatures and the slog of life. It is a blessing Valentine's Day is in the middle of it because otherwise, we would all perish of boredom. It is too cold to go outside. We are too broke to go skiing. The novelty of winter things, including once new hats and gloves, has worn off. Even binge watching can be tedious.
Time to read and dream of more exciting worlds—
Two masters of Romantic Suspense have books out or releasing by the end of this month.
Kay Hooper has taken a number of years to finish out her "Bishop Files" series. It has been a challenge because these books are closely related with one ending leading to another. I do not have a problem with this—provided the follow-up book is available.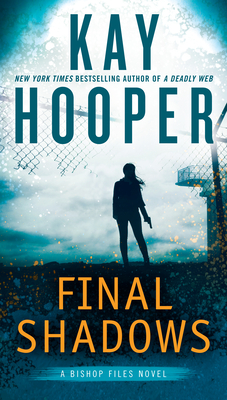 All three books are out now and if you like intelligent suspense with good romance and find the psychic world fascinating, you will enjoy THE FIRST PROPHET, A DEADLY WEB, and the very latest release FINAL SHADOWS. Book People has the first two books in audio. All three feature a special unit of psychics in the FBI who see all too clearly the evil around them—to the point that conspiracy of dark forces wish to destroy them. These psychics are not superheroes but blessed with extraordinary gifts while being all too human. FINAL SHADOWS as the true conclusion of A DEADLY WEB.
I have not had a chance to read the soon-to-be released DARK WATER RISING (Jan 29th) by Oklahoma writer Sharon Sala, but I love the emotional intensity in her books and I am looking forward to this book. A tropical storm is ready to hit coastal Texas when two prisoners escape. Their paths cross that of realtor Hailey. Her ex-husband hasn't heard from her in two years and then her number comes up on his phone. He knows she is in trouble but can he reach her in time? Okay, I'm a fan and Sala doesn't release books that often.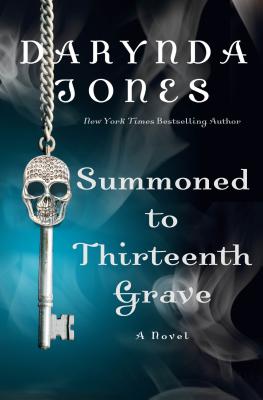 For Paranormal fans, Darynda Jones hits us with another Charley Davidson, the Grim Reaper with the mostest, in SUMMONED TO THIRTEENTH GRAVE. This is it. The final book of the series. Charley is fun and funny and doesn't disappoint here. But get ready, it is hard to let such a vivid, engaging book friend go. If you have to play catch up, check out FIRST GRAVE ON THE RIGHT. Yes, the books are numbered which makes it easy to determine which is which.
And let's round this out with two historical recommendations. Eva Leigh is a smart, smart writer. DARE TO LOVE A DUKE has a secret club catering to the sensual delights and a couple ready to push boundaries, and each other. For the more romantic, try TEN KISSES TO SCANDAL by Vivienne Lorret. You will be charmed.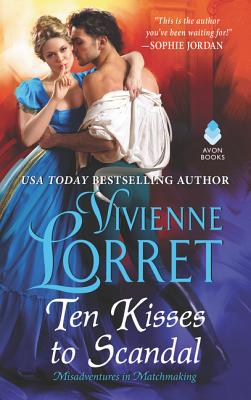 Don't forget—
Old School Romance Book Club Austin meets once a month around the city. The next meeting is February 17 at 3:30 p.m. at The Brass Tap in the Domain. They surprised me with their comments on Nora Roberts' HIDDEN RICHES. I can't wait to hear what they have to say about February's pic, DIRTY HEADLINES by LJ Shen. Everyone is welcome. For more information including what book we are reading for the month: https://www.facebook.com/OSRBCATX/
The Romance Book Club at the New Central Library meets the second Tuesday of the month at 6:30 pm. They will be meeting February 12 to discuss THE KISS QUOTIENT by Helen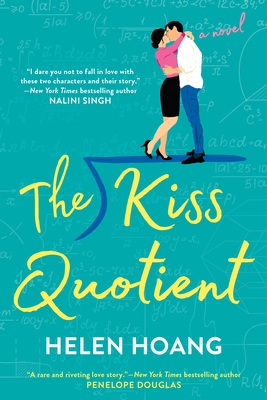 Huong. They meet in the Cookbook Cafe. For details https://library.austintexas.gov/event/romance-book-club-517941
Mark on your calendar April 5th—Heart of ATX Reading Salon. Three romance authors read from their books. It is fun. We have a good time. Tickets are free but a donation for a local charity will be collected at the door. Tickets go on sale March 1st and sell out, so be ready. We will be featuring historical writer Elizabeth Essex, the author of A FINE MADNESS, Lindsay Emory who wrote THE ROYAL RUNAWAY which has been optioned for a movie, and myself—Cathy Maxwell. You can keep an eye on information as it is released by liking https://www.facebook.com/heartofatx/ Yes, everything is on Facebook.
Cathy Maxwell is a local Austin author with over thirty best-selling historical romance novels. Her latest book, THE DUKE THAT I MARRY hit the shelves November 27. http://www.cathymaxwell.com