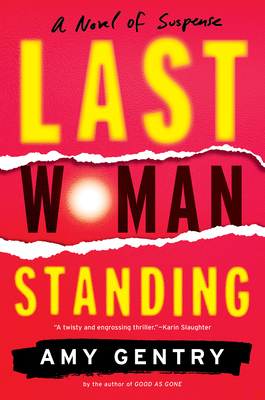 Last Woman Standing
By Amy Gentry:
Local Austin author Amy Gentry is one of our favorite for her thrilling writing. Good As Gone was wildly popular around the store and nationwide as evidenced by it's recognition as a New York Times Book Review Notable Book. Now, with Last Woman Standing, comes a brilliant and timely thriller. Think Strangers on a Train by way of Thelma and Louise. Dana Diaz is an aspiring stand-up comedian—a woman in a man's world. When she meets a tough computer programmer named Amanda Dorn, the two bond over their struggles in boys' club professions. Dana confides that she's recently been harassed and assaulted while in L.A., and Amanda comes up with a plan: they should go after each other's assailants. But Dana finds that revenge, however sweet, draws her into a more complicated series of betrayals. Don't miss author Amy Gentry speaking and signing copies of her thrilling new book on Tuesday, January 22 at 7PM!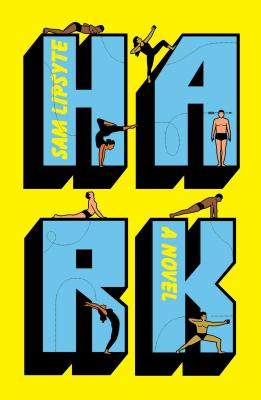 Hark
By Sam Lipsyte:
In an America convulsed by political upheaval, cultural discord, environmental collapse, and spiritual confusion, many folks are searching for peace, salvation, and—perhaps most immediately—just a little damn focus. In this social satire of the highest order, Sam Lipsyte, the New York Times bestseller and master of the form, reaches new peaks of daring in a novel that revels in contemporary absurdity and the wild poetry of everyday language while exploring the emotional truths of his characters. Hark is a smart, incisive look at men, women, and children seeking meaning and dignity in a chaotic, ridiculous, and often dangerous world. Grab a copy and come by the store on Wednesday, February 6 at 7PM to hear Sam Lipsyte speak and sign copies of his newest novel.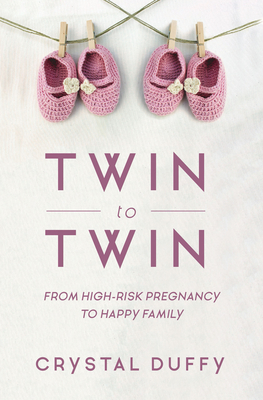 Twin to Twin
By Crystal Duffy:
This inspiring parenting memoir is one twenty-nine-year-old mother's harrowing and inspiring adventure through a high-risk twin pregnancy. But this isn't only a book about pregnancy. It's also an inspirational story to which all women can relate, especially when confronting any type of adversity. Twin-to-Twin is a raw and inspirational story filled with tenderness, vulnerability and humor. It chronicles the wildest, most terrifying and challenging year of Crystal's life, which is also the most beautiful and eye-opening. Her hope is that it will bring strength to other women dealing with their own personal trials and tragedies, so they can also triumph. Don't miss hearing this inspiring mother's story on Saturday, February 2 at 5PM where Crystal Duffy will speak and sign copies.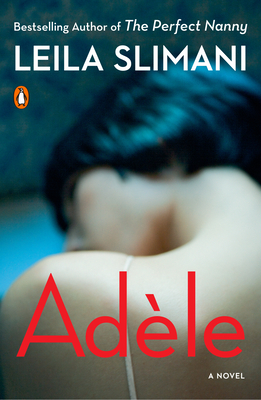 Adèle
By Leila Slimani:
From the bestselling author of The Perfect Nanny comes her prizewinning novel about a sex-addicted woman in Paris. Christina said of Adèle, "This was so much more than just a fun and short read. I was surprised at how dark and serious things got, touching on topics like female body autonomy and mental health. When I started, I didn't expect that by the end I'd be rooting for Adèle and scorning the life she felt so trapped in." Don't miss author Leila Slimani at BookPeople speaking and signing copies of this titillating novel on Monday, February 25 at 7PM.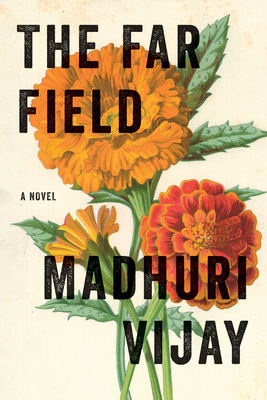 The Far Field
By Madhuri Vijay:
Debut author alert! You know we love a good debut around the store. Gorgeously tactile and sweeping in historical and socio-political scope, Pushcart Prize-winner Madhuri Vijay's The Far Field follows a complicated flaneuse across the Indian subcontinent as she reckons with her past, her desires, and the tumultuous present. With rare acumen and evocative prose, Vijay masterfully examines Indian politics, class prejudice, and sexuality through the lens of an outsider, offering a profound meditation on grief, guilt, and the limits of compassion.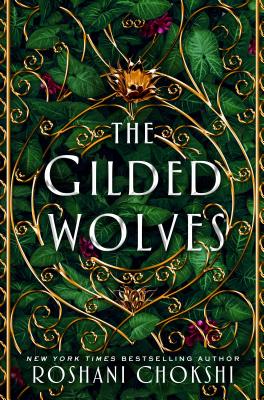 The Gilded Wolves
By Roshani Chokshi:
Set in a darkly glamorous world The Gilded Wolves is full of mystery, decadence and dangerous but thrilling adventure. An engineer with a debt to pay. A historian who can't yet go home. A dancer with a sinister past. And a brother in all but blood, who might care too much. Together, they'll have to use their wits and knowledge to hunt the artifact through the dark and glittering heart of Paris. What they find might change the world, but only if they can stay alive. Take it from us and beloved YA author Holly Black who was in the store recently and highly recommended this new release, come get this book!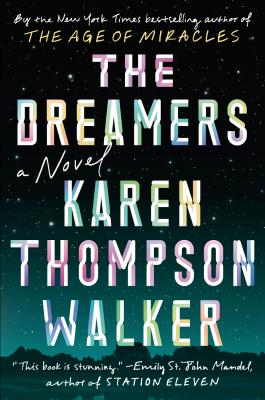 The Dreamers
By Karen Thompson Walker:
Karen Thompson Walker's debut novel, The Age of Miracles, was #6 on the New York Times bestseller list, becoming a global publishing phenomenon. The Dreamers is a cinematic, mesmerizing novel about a college town transformed by a strange illness that locks victims in a perpetual sleep and triggers life-altering dreams. You won't be able to stop reading this amazing story that is perfect for fans of Emily St. John Mandel's Station Eleven and Kazuo Ishiguro's Never Let Me Go.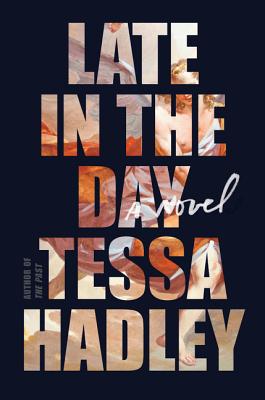 Late in the Day
By Tessa Hadley:
The lives of two close-knit couples are irrevocably changed by an untimely death in the latest from Tessa Hadley, the acclaimed short story master and author of six highly acclaimed novels, including Clever Girl and The Past. Late in the Day explores the complex webs at the center of our most intimate relationships, to expose how, beneath the seemingly dependable arrangements we make for our lives, lie infinite alternate configurations.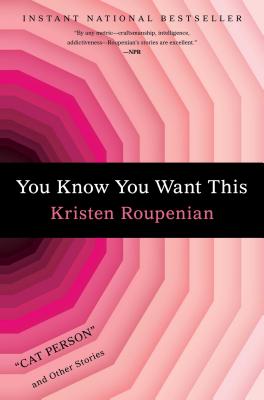 You Know You Want This
By Kristen Roupenian:
From the author of "Cat Person" comes Kristen Roupenian's highly anticipated debut, a compulsively readable collection of short stories that explore the complex—and often darkly funny—connections between gender, sex, and power across genres. Named one of the most anticipated books of 2019, You Know You Want This brilliantly explores the ways in which women are horrifying as much as it captures the horrors that are done to them.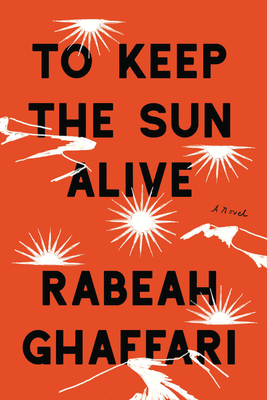 To Keep the Sun Alive
By Rabeah Ghaffari:
A cinematic novel about an Iranian family and their fruit orchard, caught up in the Revolution of 1979. Molly, who loved the book, says "I was completely swept away by this family epic set on the eve of the Iranian Revolution in an edenic orchard in the small town of Naishapur. Though the family has its fair share of strife—opium addictions, favored sons, discarded daughters, and chasmic disagreements over how best to live in the world—several remark throughout on their desire for the orchard to remain unchanged, seeing it as a refuge from the increasing chaos and anxiety permeating Iran in 1979, or really, chaos in general. This tracks, as it serves as a lush backdrop to everything from young love, unspoken acts of kindness, and high-minded debate over delicious lunches, to the particular connection between a boy and his chicken. Still, whether or not the orchard is impervious to the threat of change remains to be seen. Ghafferi writes with such grace, as I read, I couldn't help but think of a cooling wind moving from family member to family member, observing and caring for each in equal measure in all his/her complex glory. To Keep the Sun Alive is a warm, heartful, deeply compassionate novel about people, the choices they make (or are made for them), and the stories that spring from the collision of the two."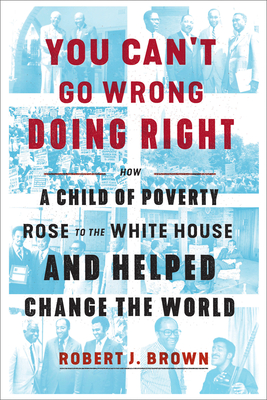 You Can't Go Wrong Doing Right
By Robert J. Brown:
Robert Brown has been a sought-after counselor for an impressive array of the famous and powerful, including every American president since John F. Kennedy. But as a child born into poverty in the early twentieth century, Robert was raised by his grandmother to think differently about success. A magical, true story, Bob Brown's beguiling memoir takes readers behind the scenes of pivotal moments in recent history, where lessons learned at his grandmother's knee helped him shape America as we know it today. You Can't Go Wrong Doing Right is on our shelves now.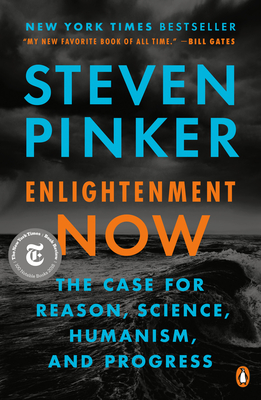 Enlightenment Now
By Steven Pinker:
Now released in paperback comes the book Bill Gates touts as his new favorite book of all time. In seventy-five jaw-dropping graphs, Pinker shows that life, health, prosperity, safety, peace, knowledge, and happiness are on the rise, not just in the West, but worldwide. This progress is not the result of some cosmic force. It is a gift of the Enlightenment: the conviction that reason and science can enhance human flourishing. The Enlightenment project swims against currents of human nature—tribalism, authoritarianism, demonization, magical thinking—which demagogues are all too willing to exploit. The result is a corrosive fatalism and a willingness to wreck the precious institutions of liberal democracy and global cooperation. With intellectual depth and literary flair, Enlightenment Now offers the ideals we need to confront our problems and continue our progress.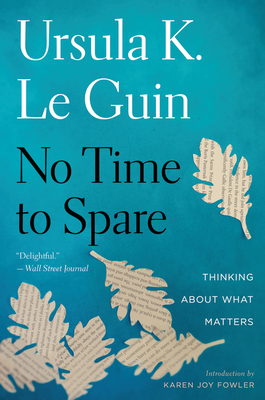 No Time to Spare
Ursula K. Le Guin:
Now in paperback, No Time to Spare is the final work of Ursula K. Le Guin, winner of a National Book Award, six Hugo awards, and five Nebula awards. Christina said, "Le Guin was a master of building fantasy worlds a reader could get lost in. In her final publication, she ruminates on growing old and the life she lived. This work proved she wasn't just a talented fantasy writer. She was insightful, mindful, and had a clever, quick witted mind. Her words in these snippets of life taken from a blog she began later in life were fun proof that she could make even anecdotes about buying groceries or answering fanmail into an interesting read."