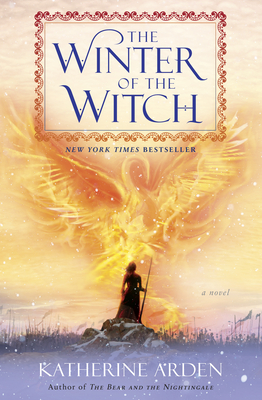 The Winter of the Witch
By Katherine Arden:
Following their adventures in The Bear and the Nightingale and The Girl in the Tower, Vasya and Morozko return in this stunning conclusion to the powerful bestselling Winternight Trilogy, battling enemies mortal and magical to save both Russias, the seen and the unseen. Moscow has been struck by disaster. Its people are searching for answers—and someone to blame. Ellen says "One of the things I think sets this trilogy apart from other fantasy series, is that each book has its own identity. I didn't feel like I was reading the same book three times. The three books definitely go together, but enough changes in the plot, characters, and tone from book to book keep them interesting and distinct. Recommend highly for fans of Laini Taylor, Naomi Novik, Rachel Hartman, and maybe even Game of Thrones." Don't miss Katherine Arden at BookPeople TONIGHT January 8 at 7PM as she speaks and signs copies of this popular finale!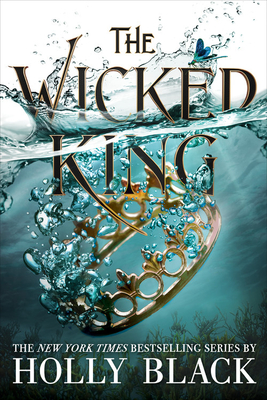 The Wicked King
By Holly Black:
The enchanting and bloodthirsty sequel to the New York Times bestselling novel The Cruel Prince is highly beloved by our booksellers–and how could a new book by Holly Black be anything else? Savannah says "Holly Black spins the most enchanting web in her sequel to Cruel Prince. The book quickly enters a fast pace with a story line that is jam-packed with deception, mental maneuvering to the highest degree, and warring desires. Black continues to masterfully build this world of faeries, lies, and wrestling power at all costs. I couldn't set the book down until I had turned the final page and then I was cursing the fact that I had over a years wait until the next book. If you think you know how the book will end—wait until the last ten pages, Black out maneuvers all your expectations and leaves you speechless. A perfect series for lovers of Cassandra Clare, Game of Thrones, and Carrie Jones." And Shannon says "Holly Black is the High Priestess of Young Adult fiction, because she is truly making magic and all of other magic is just a reflection of hers. With The Cruel Prince it was refreshing to see her dive back into the world of Faerie, where she has ruled for so long. The Wicked King was no exception to Holly's power, and definitely a master class in second book syndrome (I might die before that cliffhanger gets resolved). It is as the fae were always intended to be, clouded in shadows and half-truths, a story that even Locke himself couldn't have dreamed up for our entertainment. When Holly Black enters Faerie, Court is in session and the revels that begin will definitely keep us mere mortals trapped there forever hungry for more." Holly Black returns to BookPeople Sunday, January 13 at 2PM to speak and sign copies. Get your books in store or online for signing line tickets!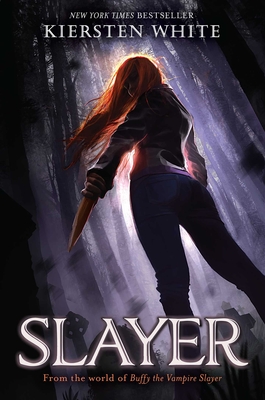 Slayer
By Kiersten White:
Into every generation a Slayer is born . . . If you were a fan of Buffy the Vampire Slayer, these words hold special meaning to you. From New York Times bestselling author Kiersten White comes a brand-new series set in the world of Buffy that introduces a new Slayer as she grapples with the responsibility of managing her incredible powers that she's just beginning to understand. New and old fans of Buffy will love this modern spinoff of the original from the author of YA favorites like And I Darken, Now I Rise, Bright We Burn, and The Dark Descent of Elizabeth Frankenstein. Join us Tuesday, January 15 at 7PM to hear Kiersten White speak and sign copies!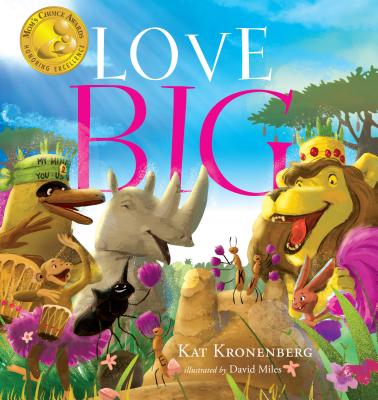 Love Big
By Kat Kronenberg:
Set in the heart of the African Savanna, Love Big follows moody Baboon as he discovers another powerful secret. The once lush, thriving, African savanna has turned dry and desolate. Hungry, miserable, and mean animals seek only their own interests. Baboon watches as, one by one, Rhinoceros destroys Termite's castle in his race to find food, Hare chooses not to share food with her family, and Lion steals food from his pride. Don't miss Kat Kronenberg at the store on Sunday, January 27 at 2PM spreading her books beautiful message.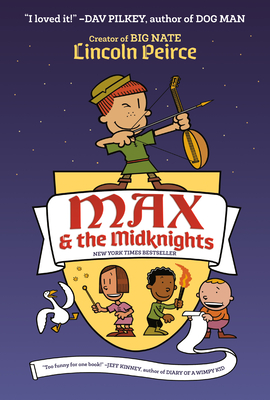 Max & the Midknights
By Lincoln Peirce:
Join Max's quest to become a knight in this laugh-filled adventure from the New York Times bestselling author of the Big Nate series! Max wants to be a knight! Too bad that dream is about as likely as finding a friendly dragon. But when Max's uncle Budrick is kidnapped by the cruel King Gastley, Max has to act…and fast! Joined by a band of brave adventurers—the Midknights—Max sets out on a thrilling quest: to save Uncle Budrick and restore the realm of Byjovia to its former high spirits! Grab your swords and sheilds and join Lincoln Peirce in the store on Tuesday, January 29 at 6PM to hear him speak and sign books!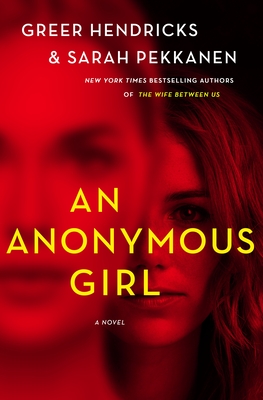 An Anonymous Girl
By Greer Hendricks & Sarah Pekkanen:
From the authors of the blockbuster bestseller The Wife Between Us comes an electrifying new novel about doubt, passion, and just how much you can trust someone. When Jessica Farris signs up for a psychology study conducted by the mysterious Dr. Shields, she thinks all she'll have to do is answer a few questions, collect her money, and leave. But as the questions grow more and more intense and invasive and the sessions become outings where Jess is told what to wear and how to act, she begins to feel as though Dr. Shields may know what she's thinking . . . and what she's hiding. As Jess's paranoia grows, it becomes clear that she can no longer trust what in her life is real, and what is one of Dr. Shields' manipulative experiments. Caught in a web of deceit and jealousy, Jess quickly learns that some obsessions can be deadly.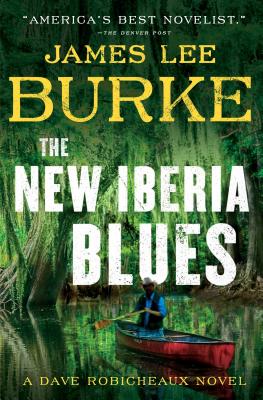 The New Iberia Blues
By James Lee Burke:
The shocking death of a young woman leads Detective Dave Robicheaux into the dark corners of Hollywood, the mafia, and the backwoods of Louisiana in this gripping mystery from modern master James Lee Burke. Detective Dave Robicheaux's world isn't filled with too many happy stories, but Desmond Cormier's rags-to-riches tale is certainly one of them. Robicheaux first met Cormier on the streets of New Orleans, when the young, undersized boy had foolish dreams of becoming a Hollywood director. Twenty-five years later, when Robicheaux knocks on Cormier's door, it isn't to congratulate him on his Golden Globe and Academy Award nominations. Robicheaux has discovered the body of a young woman who's been crucified, wearing only a small chain on her ankle. She disappeared near Cormier's Cyrpemort Point estate, and Robicheaux, along with young deputy, Sean McClain, are looking for answers. Neither Cormier nor his enigmatic actor friend Antoine Butterworth are saying much, but Robicheaux knows better.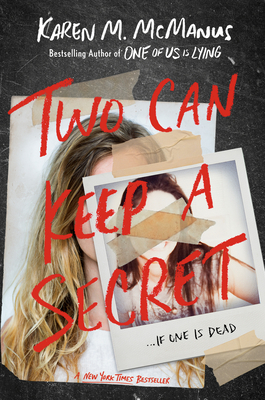 Two Can Keep A Secret
By Karen M. McManus:
Echo Ridge is small-town America. Ellery's never been there, but she's heard all about it. Her aunt went missing there at age seventeen. And only five years ago, a homecoming queen put the town on the map when she was killed. Now Ellery has to move there to live with a grandmother she barely knows. The town is picture-perfect, but it's hiding secrets. And before school even begins for Ellery, someone has declared open season on homecoming, promising to make it as dangerous as it was five years ago. Then, almost as if to prove it, another girl goes missing. Ellery knows all about secrets. Her mother has them; her grandmother does too. And the longer she's in Echo Ridge, the clearer it becomes that everyone there is hiding something. The thing is, secrets are dangerous—and most people aren't good at keeping them. Which is why in Echo Ridge, it's safest to keep your secrets to yourself. This latest teen thriller from the author of One of Us is Lying is sure to keep you up well into the wee hours, insatiably devouring the final pages!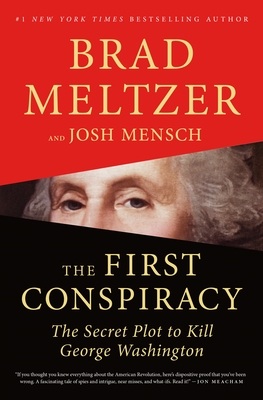 The First Conspiracy
By Brad Meltzer:
#1 New York Times bestselling author Brad Meltzer unravels the truth behind the secret assassination attempt on George Washington and how the plot catalyzed the creation of the CIA and FBI. This is the story of the secret plot and how it was revealed. It is a story of leaders, liars, counterfeiters, and jailhouse confessors. It also shows just how hard the battle was for George Washington—and how close America was to losing the Revolutionary War. Taking place during the most critical period of our nation's birth, The First Conspiracy tells a remarkable and previously untold piece of American history, which not only reveals George Washington's character but also illuminates the origins of America's counterintelligence movement that led to the modern-day CIA.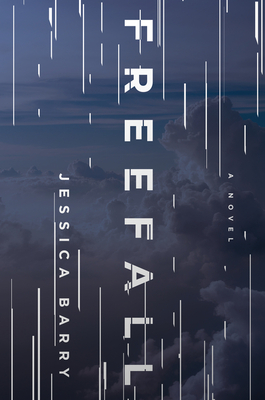 Freefall
By Jessica Barry:
We LOVE a good debut novel. This is one with the intensity of Luckiest Girl Alive and Before the Fall, about a young woman determined to survive and a mother determined to find her. Told from the perspectives of a mother and daughter separated by distance but united by an unbreakable bond, Freefall is a riveting debut novel about two tenacious women overcoming unimaginable obstacles to protect themselves and those they love.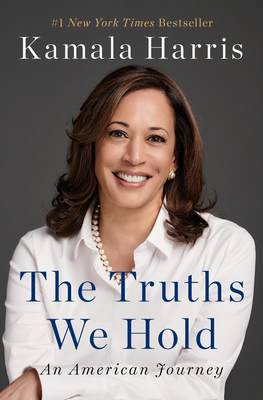 The Truths We Hold
By Kamala Harris:
From one of America's most inspiring political leaders, a book about the core truths that unite us, and the long struggle to discern what those truths are and how best to act upon them, in her own life and across the life of our country. By reckoning with the big challenges we face together, drawing on the hard-won wisdom and insight from her own career and the work of those who have most inspired her, Kamala Harris offers in The Truths We Hold a master class in problem solving, in crisis management, and leadership in challenging times. Through the arc of her own life, on into the great work of our day, she communicates a vision of shared struggle, shared purpose, and shared values. In a book rich in many home truths, not least is that a relatively small number of people work very hard to convince a great many of us that we have less in common than we actually do, but it falls to us to look past them and get on with the good work of living our common truth. When we do, our shared effort will continue to sustain us and this great nation, now and in the years to come.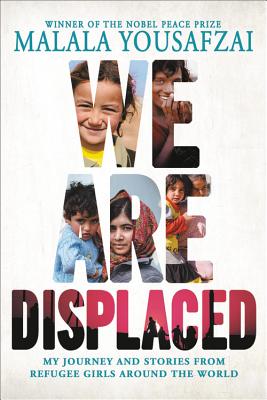 We Are Displaced
By Malala Yousafzai:
Nobel Peace Prize winner and New York Times-bestselling author Malala Yousafzai introduces some of the people behind the statistics and news stories we read or hear every day about the millions of people displaced worldwide. Malala's experiences visiting refugee camps caused her to reconsider her own displacement—first as an Internally Displaced Person when she was a young child in Pakistan, and then as an international activist who could travel anywhere in the world except to the home she loved. In We Are Displaced, which is part memoir, part communal storytelling, Malala not only explores her own story, but she also shares the personal stories of some of the incredible girls she has met on her journeys—girls who have lost their community, relatives, and often the only world they've ever known. In a time of immigration crises, war, and border conflicts, We Are Displaced is an important reminder from one of the world's most prominent young activists that every single one of the 68.5 million currently displaced is a person—often a young person—with hopes and dreams.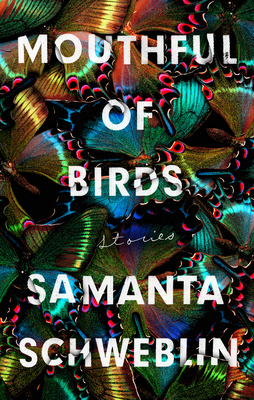 Mouthful of Birds
By Samanta Schweblin:
A powerful, eerily unsettling story collection from a major international literary star. Christina said "These stories just get better and better as you make your way through the fantastical, and sometimes downright weird." Lojo said "It's the kind of weird that makes you say "What the hell?" out loud several times. But it's also the kind of weird where I had to reread several things a few times because I was confused . . . confused in the most excellent of ways. It blurs the lines between real and surreal and the Argentine author Schweblin does a perfect mix of creepy and making you wonder if you're the one going insane or if the stories are insane themselves." And Collyn calls it "strange and enticing, wicked and weird. Mouthful of Birds will sweep you up and take you down a path full of stories that are wholly ridiculous and at points, beyond comprehension." Come grab a copy and see what has all of us raving about this short story collection.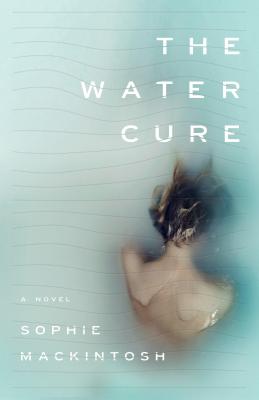 The Water Cure
By Sophie Mackintosh:
A dystopic feminist revenge fantasy about three sisters on an isolated island, raised to fear men was longlisted for the 2018 Man Booker Prize. King has tenderly staked out a territory for his wife and three daughters, Grace, Lia, and Sky. He has lain the barbed wire; he has anchored the buoys in the water; he has marked out a clear message: Do not enter. Or viewed from another angle: Not safe to leave. Here women are protected from the chaos and violence of men on the mainland. The cult-like rituals and therapies they endure fortify them from the spreading toxicity of a degrading world. But when their father, the only man they've ever seen, disappears, they retreat further inward until the day two men and a boy wash ashore. Over the span of one blistering hot week, a psychological cat-and-mouse game plays out. Sexual tensions and sibling rivalries flare as the sisters confront the amorphous threat the strangers represent. Can they survive the men? A haunting, riveting debut about the capacity for violence and the potency of female desire, The Water Cure both devastates and astonishes as it reflects our own world back at us.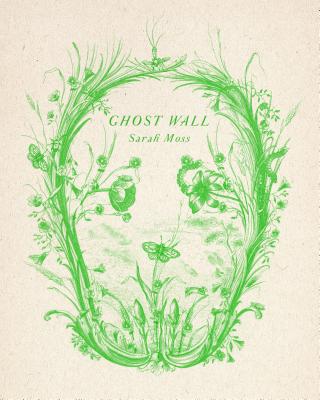 Ghost Wall
By Sarah Moss:
In the north of England, far from the intrusions of cities but not far from civilization, Silvie and her family are living as if they are ancient Britons, surviving by the tools and knowledge of the Iron Age. The ancient Britons built ghost walls to ward off enemy invaders, rude barricades of stakes topped with ancestral skulls. When the group builds one of their own, they find a spiritual connection to the past. What comes next but human sacrifice? If you're looking to read something different, come grab a copy of this taut, gripping tale of a young woman and an Iron Age reenactment trip that unearths frightening behavior.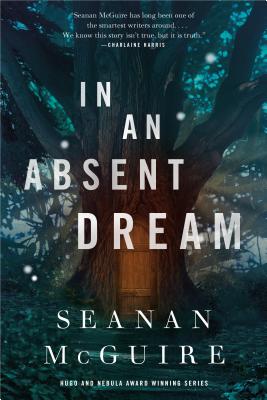 In an Absent Dream
By Seanan McGuire:
Of In an Absent Dream, Lojo says,"Unintentionally reading a whole book in one sitting is always a fantastic sign, and is something I almost do for each book in this series, but actually did for In an Absent Dream. In the first book of this series, Every Heart a Doorway, Lundy was introduced as the therapist at Eleanor West's School for Wayward Children, who looked eight in appearance but was middle aged because of a bargain she made in the Goblin Market. Now we are finally hearing that backstory. We first meet Katherine Lundy at age six, but at age eight is when she finds her doorway in the trunk of a tree that she's pretty sure wasn't there before. This world is different in the sense that she is allowed to come back and forth between lands but time does not slow down in the world where favors are used as currency and dangerous consequences occur if those requirements aren't filled. In an Absent Dream is the quickest I've read a book in years, it is dreamy, creepy, and just such a creative story, which is something McGuire is always so incredible at delivering. She tells modern fairy tales in a way that would knock the Grimm brothers off their feet, in a manner that makes you forget where you are and the story remains your only memory." Take her word for it and come grab this great read!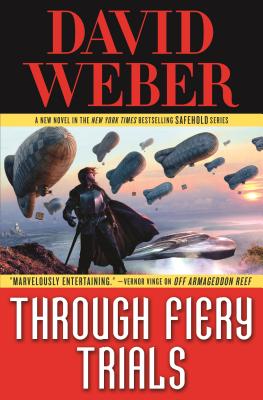 Through Fiery Trials
By David Weber:
From one of the most popular living authors of military science fiction known for the New York Times bestselling Honor Harrington series, comes the tenth volume in the New York Times bestselling Safehold series. With new alliances forged and old regimes fractured, Merlin—the cybernetic avatar of Earth's last survivor and immortal beacon to humanity—and the colonies of Safehold have many adventures ahead in the series continuation.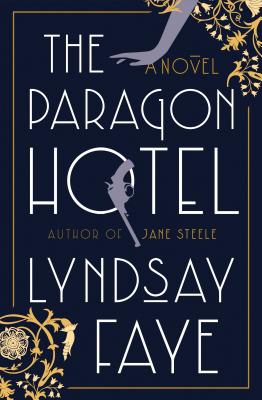 The Paragon Hotel
By Lyndsay Faye:
The new and exciting historical thriller by Lyndsay Faye, author of Edgar-nominated Jane Steele and Gods of Gotham, which follows Alice "Nobody" from Prohibition-era Harlem to Portland's the Paragon Hotel. The year is 1921, and "Nobody" Alice James is on a cross-country train, carrying a bullet wound and fleeing for her life following an illicit drug and liquor deal gone horribly wrong. Desperate to get as far away as possible from New York City and those who want her dead, she has her sights set on Oregon: a distant frontier that seems the end of the line.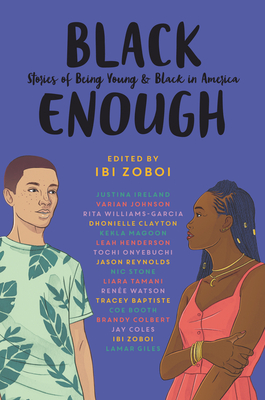 Black Enough
By Ibi Zoboi ed.:
A star-studded anthology edited by National Book Award finalist Ibi Zoboi that features a collection of stories by award-winning, bestselling, and emerging African American YA authors on what it's like to be a Black teen in America. Black is… two sisters navigating their relationship at summer camp in Portland, Oregon as written by Renée Watson. Black is… Jason Reynolds writing about three guys walking back from the community pool talking about nothing and everything. Black is… Nic Stone's bougie debutante dating a boy her momma would never approve of. Black is… two girls kissing in Justina Ireland's story set in Maryland. Black is urban and rural, wealthy and poor, mixed race, immigrants, and more—because there are countless ways to be Black enough. Black Enough is an essential collection of captivating stories about what it's like to be young and Black in America.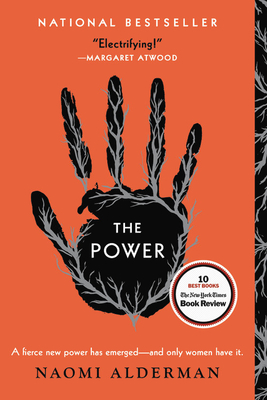 The Power
By Naomi Alderman:
The Power is now out in paperback! It was the winner of The Bailey's Women's Prize for Fiction, one of the New York Times's Ten Best Books of the Year, one of President Obama's favorite reads of the Year, a Los Angeles Times Best Book of the Year, one of the Washington Post's Ten Best Books of the Year, an NPR Best Book of the Year, one of Entertainment Weekly's Ten Best Books of the Year, a San Francisco Chronicle Best Book of the Year, a Bustle Best Book of the Year, a Paste Magazine Best Novel of the Year, a New York Times Book Review Editors' Choice, and an Amazon Best Book of the Year. With that many endorsements, what more reason do you need to come grab a copy of this amazing novel?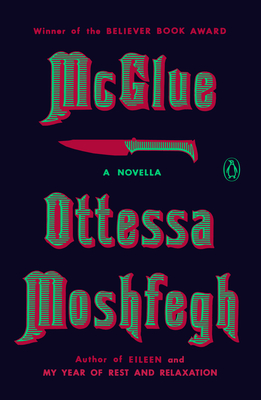 McGlue
By Ottessa Moshfegh
It's no secret that BookPeople booksellers love us some Ottessa Moshfegh. We're so excited to see her debut novel, McGlue, now out in a beautiful new edition. If you haven't read any of her amazing work, now is a chance to start at the beginning. Salem, Massachusetts, 1851: McGlue is in the hold, still too drunk to be sure of name or situation or orientation—he may have killed a man. That man may have been his best friend. Intolerable memory accompanies sobriety. A-sail on the high seas of literary tradition, Ottessa Moshfegh gives us a nasty heartless blackguard on a knife-sharp voyage through the fogs of recollection.