By Cathy Maxwell
January—the "at last, I can read" month.  The holidays have passed, the regular routine returns, and there is time to indulge.  January is a "gap" month for me. The world gets crazy for a Romance writer in February.  However, for the thirty-one days of January, life is held at bay. So, before the craziness of 2019 kicks into high gear, take a look at these books on the Romance shelves—
There are some Historical Romance jewels out right now.  For humor, Victoria Alexander can't be beat and The Lady Travelers Guide to Deception with an Unlikely Earl is one of her best. There is a sly wit to Alexander's storytelling that I adore. Throw in layers of fun intrigue and you have a winner.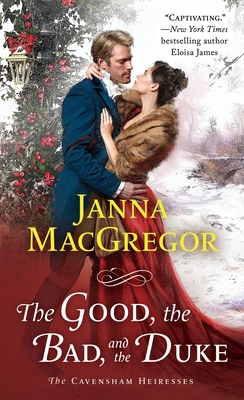 I enjoyed characters who have meaningful goals other than to get married.  Yes, it was a part of Regency England that people of wealth must marry and breed. I've also read many fun books with that theme alone.  However, I really enjoyed Janna MacGregor's The Good, The Bad, and The Duke.  Two spirited characters with worthwhile goals . . . who just happen to be enemies.  Frenemies, anyone? Ah, yes, and a heroine who just won't step in line with society's expectations.  
Elizabeth Hoyt's books have a sharp bite to them. Her female characters are far from simpering young misses. They are dynamic and bold and demand partners who aren't afraid of their spirit. In Not the Duke's Darling, Freya de Moray isn't afraid to go after revenge—always the best way to start a love story!
Opposites attract fireworks and there are plenty to go around in Lori Foster's Contemporary Romance Driven to Distraction. A buttoned up assistant is sent to fetch a rare artifact for her boss with help of an alpha man driver. Brodie Crews enjoys teasing Mary Daniels until she turns up the heat on him. You won't put this one down.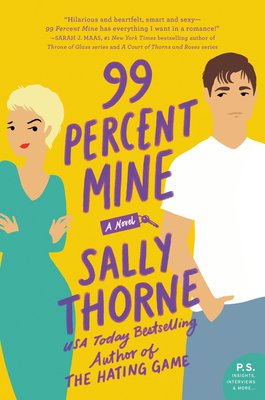 Oh, and heads up! If you enjoyed Sally Thorne's The Hating Game, her next book, 99 Percent Mine  will be released the end of January.
Don't forget—
 Old School Romance Book Club Austin meets once a month around the city. The next meeting is January 20 at 3:30 p.m. at The Brass Tap in the Domain. We will be discussing Hidden Riches by Nora Roberts. Everyone is welcome. For more information including what book we are reading for the month: https://www.facebook.com/OSRBCATX
The Romance Book Club at the New Central Library meets the second Tuesday of the month at 6:30 pm.  They will be meeting January 8 to discuss Maya Banks's Never Seduce a Scot. For details https://library.austintexas.gov/event/romance-book-club-517938
Cathy Maxwell is a local Austin author with over thirty best-selling historical romance novels. Her latest book, The Duke That I Marry hit the shelves on November 27. http://www.cathymaxwell.com