Hello all! BookPeople has officially kicked off its season of giving! If you've stopped by the store in the past month you've probably seen our brand new 2018 catalogue! The catalogue is full of our favorite books, gift items, and this year, charities! To further celebrate those charities we will be posting spotlights throughout the month! Each weekday for the next few weeks, we'll be hosting "give-back" days in the store for a different organization. Mention that day's organization's give-back promotion, and 20% of your purchase will be donated to them. Check out our calendar or visit this page to find out more.
Our spotlight for December the 13th is the Central Texas branch of the Anti-Defamation
League! The Anti-Defamation League is an international Jewish organization that "fights anti-Semitism and all forms of bigotry, defends democratic ideals, and protects civil rights for all, doing so through information, education, legislation, and advocacy."
The Central Texas branch of ADL has been a satellite office of the Southwest Region since 2003 and became it own region in 2013. ADL has a myriad of programs to stop anti-semitism like no place for hate, holocaust education, community of respect, law enforcement training, and the hate crimes task force.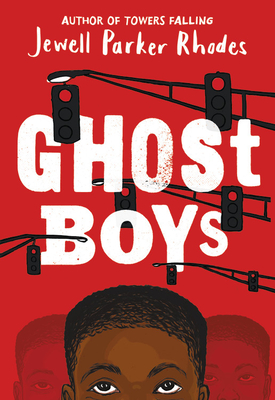 Floor manager Gregory chose the Anti-Defamation League to go with his favorite book of the year, Jewel Parker Rhodes' Ghost Boys. Of the book Gregory says, "Ghost Boys is a stunning and empathetic work about the violent effects of America's systematic racism."
Stop by Bookpeople on December 13th to check out Ghost Boys and to do some holiday shopping! When you get to the register, mention this blog post and 20% of your purchase will be donated to the Anti-Defamation league! Keep an eye out for more Season of Giving spotlights to come!
For more information visit: https://austin.adl.org