Hello all! BookPeople has officially kicked off its season of giving! If you've stopped by the store in the past month you've probably seen our brand new 2018 catalogue! The catalogue is full of our favorite books, gift items, and this year, charities! To further celebrate those charities we will be posting spotlights throughout the month! Each weekday for the next few weeks, we'll be hosting "give-back" days in the store for a different organization. Mention that day's organization's give-back promotion, and 20% of your purchase will be donated to them. Check out our calendar or visit this page to find out more.
Our spotlight for December 7th is Carrying Hope! Carrying Hope is a non-profit that helps provide hope packs to kids entering the foster care agencies and CPS. Hope packs are diaper bags or backpacks that are filled with necessities and comfort items for children in need. Often times children are put into the system with nothing—not even diapers or clothes that fit properly. Carrying Hope helps to provide these children with small necessities that can completely change their lives.
You can help Carrying Hope by visiting their website and
finding out which items they are in need of the most. You can also find the guide to making your own hope pack for individual age groups.
Kid's Inventory Manager Staci chose Carrying Hope to go with her favorite book of the year Ocean Meets Sky by The Fan Brothers. Of the book Staci says, "I was so mesmerized by the stunning illustrations—and I mean epically STUNNING."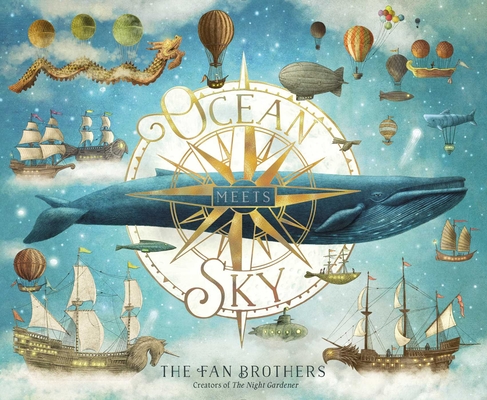 Stop by Bookpeople on December 7th to check out Ocean Meets Sky and to do some holiday shopping! When you get to the register, mention this blog post and 20% of your purchase will be donated to Carrying Hope! Keep an eye out for more Season of Giving spotlights to come!
For more information visit: https://www.carryinghope.com/